Brief History About Will Smith, Jada Pinkett And Tupac Shakur
When Shakur was attending the Baltimore School Of Arts in 1986, he befriended Jada Pinkett (now Jada Pinkett Smith).
They became really close and Tupac even wrote poems about her. They became friends for life, Jada described their friendship as an incredible once in a lifetime thing, they were extremely close, they were more than just friends.
Will Smith And Jada Pinkett  met on the set of Fresh Prince Of Bel-Air in 1994, when Jada tried for a role as Will's on-screen girlfriend. Surprisingly she ended up not getting the role because she was too short.
Shortly after that Will Smith and Jada Pinkett started dating. Will and Pac knew each other to a certain extent. Surprisingly they never talked, because Smith was too jealous of Jada's love for Shakur so he was never able to open up enough to interact with him.
Smith once opened up about his Jada pinkett's relationship with the late Tupac Shakur .
"Although Pac and Pinkett were never intimate, their love for each other was legendary- they defined 'ride or die". He said.
Add further, he said "In the beginning of our relationship, my mind was tortured by their connection. He was PAC! And I was me."
Read also : Will Smith And Jada Pinkett Smith Are 'Committing To Therapy' After Chris Rock Oscars Drama: 'Trying To Salvage The Best'
The Story Of Attah Ameh Oboni – the Nigerian King who Chose Suicide Instead of Bowing to the Queen of England.
Attah Ameh Oboni was a revered Igala King.
At a particular meeting held in Kaduna which consisted of all paramount traditional rulers in Nigeria and which had the queen of England in attendance, Attah Ameh was asked to remove his cap to greet the Queen of England as others had done.
Though he refused until they said he should leave the meeting if he would not remove his cap. But Attah was not like others, or was he?
It was a taboo for Attah to remove his cap in the public. The entire hall where they were staying was occupied by swan of bees which emanates from the cap of Attah Ameh Oboni which he removed in order to greet the Queen.
The Queen of England as well as other rulers in the meeting ran helter-skelter except the friendly Oba of Benin who was asked by Attah Ameh to go out before he removed his cap. The hall became empty as some were stung by the bees and the meeting ended.
According to history, Attah Ameh Oboni was asked to be arrested and handcuffed by the security people, which they did, but the handcuffs fell off his hands.
He was later locked up in a room on the instruction of the Northern rulers and guarded by the security personnel but only to find out later by the personnel that he had left the room. Yes, when the security were taking him to be locked up, he told his driver, Amanabo of blessed memory, to take the car and be going to Idah while the security locked him in the room.
He then warned Amanabo not to look back until he felt a cool breeze in the car. Though Amanabo argued a little that he cannot leave the Attah there but later obeyed and started driving back to Idah from Kaduna.
After some time, he felt the cool breeze in the car, and Attah Ameh was sitted inside the car.
The incident in the meeting made many traditional rulers which were mostly northerners to be angry especially making kings run in such a manner because of bees.
This became one important sin, and it was like "one sin too many".
The queen of Englnad was also not happy and they (the Queen and northern leaders) started looking for a way to remove Attah Ameh from the throne since he was getting tougher and uncontrollable like others, as well as searching for an obedient replacement.
Igala has various cultural festivals, one of which is Ocho. Ocho is celebrated before farming starts, and it is the time that Attah Igala prays to God for sufficient rainfall, bountiful harvest, success in hunting. It is celebrated in the bush and the venue is called Ere-ocho, where the Attah will hunt until he kills a Buffalo or a strong animal. The community in Idah where Ocho takes place is called Ogo-Efa. He performs a little sacrifice to the ancestors using a fowl in the process, and this was to find out if there will blessings or problems in the land after the Ocho.
Before this time, the enemies at home (among the Igala people), especially those having connections with the leaders of the northern region, were working hard to get any evidence either true or false which can be used to remove him from the throne. The blood of the animal used as sacrifice at Ocho ground now became what the enemies would use against him.
Petition was written by these two Igala people to the Queen and some other Northern leaders that Attah Ameh was sacrificing humans during the Ocho festivals. Since they were looking for any means to displace him with, judgment was quickly passed that he must be dethroned, even when investigations were not yet concluded.
In addition, all the Igala cultural festivals including the Ocho were immediately banned and this remained for almost 63 years until Governor Yahaya Bello unbanned them based on the appeal of the present Attah Igala.
Already, before this time, the Oba of Benin who had such friction with the British had already been dethroned and banished from Benin. So, Attah Ameh Oboni knew that at that point, no matter what spiritual approach applied, it can only postpone the evil day as his enemies will never relent until he was removed by them.
The result of the blood sample which was taken from the Ocho venue and taken to University of Ibadan for analysis had arrived and it was proved that it was the blood of an animal and not human. Sadly, the revered King, Attah Ameh had passed on before the result was brought.
But Attah Ameh, being very sure that he was wrongly accused and framed up by his enemies, especially those from Igala who wrote the petition against him marking the beginning of his planned dethronement, made some pronouncements before his death.
He was allegedly quoted to have said that " the person who wrote the petition against him would have that hand dried up, and that the leader of the gang or petitioners would be buried three times". And they all came to pass.
While the hand dried as said, the other was buried as stated, first was the leg, second was his hand and the third was himself, all buried at various times at different locations.
In addition, as this information of his dethronement was given to him in a meeting from where he was supposed to go back to Idah and prepare to leave the throne, he stopped on the way in another Igala land called Dekina.
That was where he committed suicide.
Before taking his life, he was allegedly quoted to have said that the town, Dekina will be popular but its development will not be as much as its popularity.
He was also quoted to have said that because Igala was the genesis of his ordeal, there will be disunity among the Igala people until the reign of his own blood (son) as Attah, and all Igalas irrespective of their locations will be reunited again.
Ancient Egypt: 3,000-Year-Old Wooden Toe Discovered Near Luxor is World's Oldest Prosthetic
A big wood-and-leather toe from Egypt is the oldest prosthetic discovered so far, researchers believe, and provides an insight into the world of ancient medicine.
Experts found the 3,000-year-old Greville Chester artificial toe attached to a mummy in a tomb near the city of Luxor in 1997; it has been in the Cairo museum ever since. A re-examination of the toe has presented new findings.
Researchers at the University of Basel found that the wooden toe had been refitted several times to the shape of the woman who wore it, that it had signs of wear and that the user, a priest's daughter, wanted the prosthetic device to be comfortable.
"By using a sophisticated way of fixing the individual parts of the prosthesis to each other, the artificial limb had a balancing effect and gave, to some extent, a freedom of movement," Andrea Loprieno-Gnirs of the University of Basel told CNN.
Prosthetics replace missing limbs or body parts, allowing those who require them to operate freely. Scientists now believe that this toe is the earliest incarnation of a wearable, aritificial limb.
"There is no other prosthetic device known of this old age displaying the same sophistication. It is a unique piece," Loprieno-Gnirs said.
Researchers used modern technologies such as X-rays, microscopy and computer imaging to identify details about the prosthetic.
"The technical know-how can be seen particularly well in the mobility of the prosthetic extension and the robust structure of the belt strap," the researchers said in a press release.
"The fact that the prosthesis was made in such a laborious and meticulous manner indicates that the owner valued a natural look, aesthetics and wearing comfort, and that she was able to count on highly qualified specialists to provide this."
The university's research is unpublished thus far as work continues on the big toe.
12,500-Year-Old Ancient Sphinx Was Recently Found In Pakistan
As the title suggests, a second colossal Sphinx was discovered not too long ago, this time in Pakistan, to be precise.
This is often referred to as the Baluchistan Sphinx. This is especially important because it was discovered less than 6,000 kilometers away from the famous Sphinx from Giza, Egypt.
Having been discovered in Pakistan is especially important here as it appears to be even older than the Sphinx from Giza, which might point towards it has influenced the construction of the Sphinx to begin with.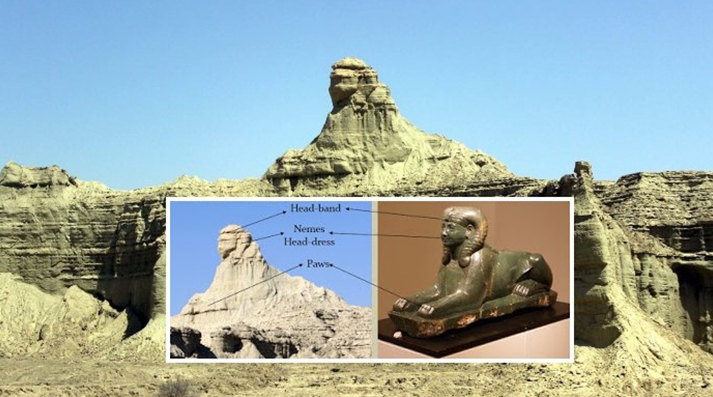 There have been many civilizations that predated the Egyptian one. Still, this structure in itself appears to be especially important as it could be the first to have ever even constructed a sphinx statue in the first place.
Although many skeptics believe that it is just a random natural structure formed by itself since ancient times, you cannot say that it's not interesting just how similar it is to the Sphinx from Giza.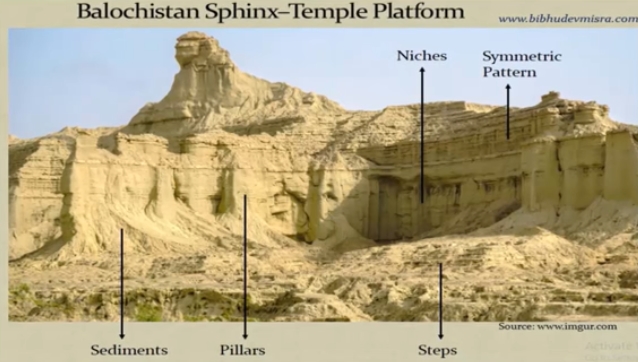 We cannot say for sure how old the Giza Sphinx is, as we don't have any proof of it dating back to any specific period. Still, the Baluchistan Sphinx appears to date back to 12,500 years ago, which is definitely enough to say that it's most likely older than the Giza structure.
The Giza pyramids appear to date back to 4,500 years ago, so it seems as though this new Sphinx predates the Giza Sphinx.