Amber Heard Tries And Fails To Defend Herself Over Johnny Depp Charity Donation Mess
Amber Heard faced a barrage of questions during her trial with Johnny Depp. But one particularly confusing part of her testimony concerned Amber's pledge to donate the settlement to charity. As a result, when Savannah Guthrie interviewed the actress, the Today co-host focused on the situation. Or at last she tried to.
Find out what Amber said about the charity donation brouhaha. And see what Guthrie got Heard to confess. Learn all the details below.
Amber Heard Confuses Trying To Explain Johnny Depp Charity Donation
Want to play word games? Invite Amber Heard as your game play partner. Because based on what Heard has stated, restated, and then taken back, the game will get so complicated that it might never end! One of the Aquaman actress' most recent negative publicity snafus resulted from her supposed donation to charity.
It got confusing prior to Amber's trial against Johnny Depp. And then it got even more bewildering during the testimony. But now, even accomplished Today show interviewer Savannah Guthrie couldn't untangle the charity donation mess. However, Heard did achieve one point. She emphasized that she feels she did not need to donate to charity, noted Newsweek.
Amber Heard was asked about her charity donations and that TMZ leak in a new interview: https://t.co/hQtFTfqDIu

— JustJared.com (@JustJared) June 15, 2022
Guthrie sought to question Heard about the $7 million divorce settlement donation. But Amber tried to explain her view that she "shouldn't have had to have donated." The questions followed the trial's revelation that Amber had pledged but not donated the complete settlement to charity.
Amber Heard Asked About Getting 'Caught In A Lie'
However, the contradictions between what Heard stated prior to the trial and during the trial resulted in Guthrie posing a key question to Amber. And the Today show co-host kept it simple. "Do you think to the jurors sitting there that was you getting caught in a lie?" asked Guthrie.
Johnny's superstar attorney, Camille Vasquez, had sought to get Heard to answer that question during the cross-examination section. "So as of today, you have not donated—paid—$7 million of your divorce settlement to charity, right?" asked Camille. And Heard admitted, "I have not been able to fulfill those obligations yet."
Amber's confession follows the former spouses' $7 million divorce settlement in August 2016. In the wake of that settlement, the actress had publicized her decision to divide the sum between the American Civil Liberties Union (ACLU) and the Children's Hospital of Los Angeles. And two years later, Heard had stated on a TV show that she donated the full sum.
Amber Heard Complains About Getting Painted As A 'Liar'
Fast forward to 2022, and now Amber has decided to redefine her terms. "You had promised to donate $7 million of your divorce settlement to charity," pointed out Guthrie. "It was revealed at trial that you haven't done so yet."
And the interviewer pointed out the difference between the movie star's statements. "However, they played a tape where you state on air that you have donated it. You say donated you know that everybody thinks you'd donated—not that you've pledged it."
In an exclusive interview with @SavannahGuthrie, Amber Heard continues to defend herself and insist that she was a victim of abuse by her ex-husband, Johnny Depp. pic.twitter.com/JRsax8cLuV

— TODAY (@TODAYshow) June 17, 2022
However, in response to Guthrie pushing the question about pledging versus donation, Amber changed the focus of the interview. "I feel like so much of the trial was meant to cast aspersions on who I am as a person, on my credibility, to call me a liar in every way you can," she complained. And she added, "If you pull back and you think about it, I shouldn't have had to have donated it in an attempt to be believed."
But after Heard stated that she did donate the money, she found herself down a rabbit hole with no escape. And Guthrie pointed out that problem. "Once you said you did…" she started to say. Amber tried to clarify. "I shouldn't have had to earmark the entirety of it." However, the interviewer noted, "You shouldn't have but once you said you did…" And Heard then added, "That was where it was intended to go."
Johnny Depp is the most searched celebrity of 2022, not Amber Heard; the CelebTattler report might be wrong
Johnny Depp and Amber Heard became the most searched celebrities of 2022, according to Google Trends and CelebTattler.
The ex-couple took over the Internet from April to June, and people all over the world flooded the live stream on YouTube to see the first time an A-list celebrity court drama.
CelebTattler claims that Amber Heard is the most searched celebrity of 2022 and Johnny Depp is in second place, but we did our own research and found that Johnny Depp is the most searched celebrity in the U.S. and not Amber Heard according to Google Trends.
Amber Heard was the most-searched celebrity on Google in 2022, CelebTattler reports.

According to their data, Heard had a monthly average of 5.6 million searches in the US. pic.twitter.com/ep4v6evm7k

— Pop Crave (@PopCrave) November 25, 2022
Amber Heard never came close to reaching Johnny Depp via Google search.
not in the past 12 months,
not in the past 90 days,
&
not in the past 30 days
Johnny Depp won the trial and was awarded $15 million, while Amber Heard reaped $2 million. Both actors are back once again to face each other as Johnny Depp and Amber Heard challenge the jury's decision.
Depp was found guilty on one count, and Amber Heard was found guilty on three counts.
Johnny Depp supports solar energy: Depp has transformed his island into a self-Sustained oasis ran on hydrogen solar cells
Whether he's buying a private island or solar hydrogen technology, Johnny Depp is living off the grid. The actor has a $3 million private island. Depp converted his 35-acre island to solar hydrogen technology, comparing it to Marlon Brando's Tahitian paradise. The Depp Solar Power Home is a beautiful example of how solar energy can help the actors save money.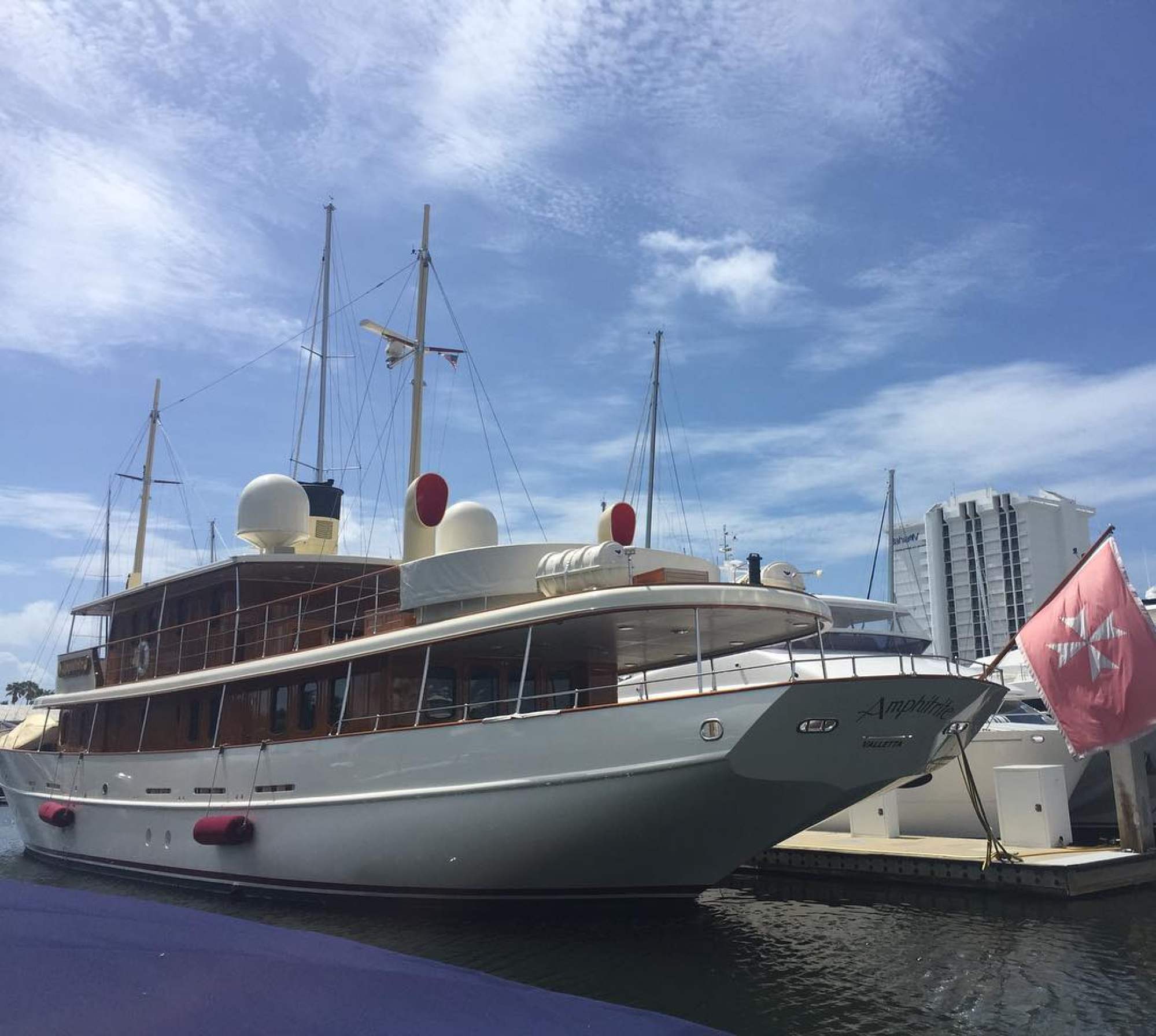 A yacht is just one of Pirates of the Caribbean actor Johnny Depp's extravagant purchases. Photo: @jwoods1996/Instagram
He has five Hollywood Hills homes worth US$19 million
According to Hello!, Depp owns five neighbouring homes that he decided to turn into one huge private compound in the posh Hollywood Hills, collectively covering an area of 7,430 sq ft.
Johnny Depp's 8 bedroom,10 bathroom Hollywood Hills home was originally built in 1922. The actor purchased it in 1995 pic.twitter.com/Nh7muWShFD

— Natalia Costea (@costea_natalia) March 1, 2014
The largest mansion is worth over US$19 million and boasts eight bedrooms and 10 bathrooms, and the interior design is reportedly classic 1920s gothic. In total, all of the houses together add up to almost 40 bedrooms, according to Squareyards.com.
In 2021, an intruder broke into Depp's mansion and reportedly took a shower and made himself a drink inside before the police came to root him out. And that wasn't the first time someone tried to break into houses on the estate. Just a few months prior, in late 2020, a woman had also tried to break in, but fled when she realised she'd triggered the security system.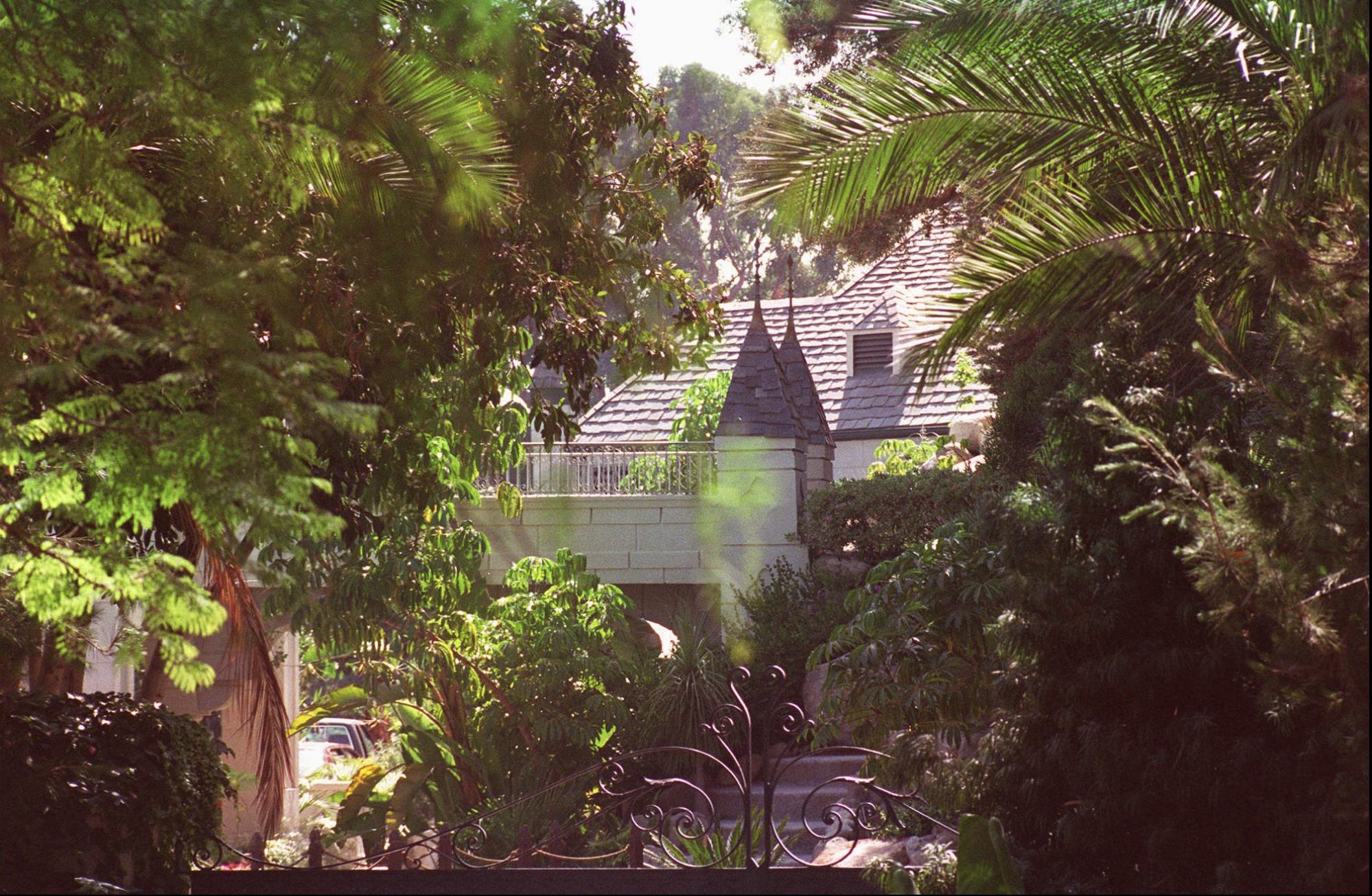 Johnny Depp's Hollywood Hills mega mansion is decked out in gothic style. Photo: AP
Depp bought the main house, which is nestled in a 1.6-hectare (four-acre) eucalyptus grove, for just US$1.8 million back in 1995. There were also reports suggesting the actor planned to build a connecting underground tunnel linking all of the properties together, but that is yet to be confirmed.
Man Discovers He's Johnny Depp's Twin After Shaving Beard: 'Deppelganger'
A New York man bearing an uncanny resemblance to Johnny Depp has gone viral on Reddit.
Bronson Fuentes is a photographer and videographer by trade, but it's his own picture that is attracting attention online after he posted a "Depp's doppelgänger" selfie.
The idea that there's a stranger who looks just like you, somewhere on the planet, is the stuff of stories. In reality, it's thought to be extraordinarily rare. A 2015 study by scientists at the University of Adelaide estimated that there's only a 1 in 135 chance that a single pair of exact doppelgängers exists in the entire world.
Fuentes began to draw Depp comparisons sometime "around 2010," he told Newsweek. He even recalled the first time. "I was walking through the halls at college and some random dude stopped me and exclaimed: 'Whoa! Has anyone ever told you that you looked like Johnny Depp?' I was confused at first but thanked him anyway. It just kind of snowballed from there."
Although he admitted to being flattered by the comparison, he tried "not to pay too much attention to it" and got on with his life. "I don't try to go out of my way to look like another human," he said. "Although, one year I dressed up as a pirate for Halloween and lots of people were almost freaked out about how much I resembled Captain Jack Sparrow."
Fuentes said he decided to take things a step further during Depp's high-profile court battle against his ex-wife Amber Heard.
"I literally was just bored one day and thought to myself, 'Hmm… I wonder if I shaved my facial hair like him, if I would actually see it for myself.' I never really saw it before I shaved."
The results were "certainly a surprise," he said. Even more surprising was the reaction when he posted the image on Reddit. The image racked up about 10,000 interactions, with one fan dubbing him a "Deppelgänger" and another calling him "Johnny Depp's stunt double."
One Redditor wrote: "At first glance, I thought it was Johnny."
Another posted: "A little eyeliner and you are there bro. This will simplify Halloween for the foreseeable future."
This being the internet, there were plenty of Redditors ready to offer jokey takes. "He looks like the Johnny Depp from Wish," quipped one. Another suggested that Fuentes "looks like Johnny's brother Ronnie" and a third said he was more like "Johnny Derp."
Multiple commenters said he looks more like Scream actor Skeet Ulrich.
Despite the online doubters, Fuentes said that in real life, he's had plenty of instances of mistaken identity since he trimmed his facial hair.
"I went to my local liquor store with it shaved and my guy who always takes care of me had to do a triple take when looking at me at first, which was hilarious," he said. "The drive-thru getting coffee was funny too. The guy giving me my drink freaked out at first thinking he was giving coffee to Johnny Depp."
Although the jury was, quite literally, out on Depp at the time of writing, Fuentes sees the similarity as more of a blessing than a curse. "I'll take what I can get in the looks department as I'm not a vain man," he said. "I wish Johnny the best of luck in his trial."
In any case, his focus remains fixed on his photo and video production company, Gjallarhorn Productions, as well as his girlfriend and two cats with whom he lives in Upstate New York. "I'm huge into nature and animals and really aspire to shoot for National Geographic someday," he said. "I like to think I was set here on this earth to spread positivity.
"There's lots of hate and horrible things going on in this world. It's very easy to lose sight of all the beautiful things around us and I just want to showcase that to as many people as possible. If I can make someone smile at least once a day, I can sleep well at night."
He may not have planned it like this, but this one picture has already made a few people smile.