Ethiopian War: Airstrike on Camp for Displaced Likely War Crime
Dozens of Civilians Killed, Injured in Northernwestern Tigray
An Ethiopian government airstrike hit a school compound hosting thousands of displaced Tigrayans in northwestern Tigray on January 7, 2022, Human Rights Watch said today. An apparent armed drone dropped three bombs on the compound in the town of Dedebit, killing at least 57 civilians and wounding more than 42 others.
The Ethiopian government should carry out a prompt, thorough, and impartial investigation of the apparent war crime and appropriately prosecute those responsible. Because of widespread abuses by all sides to the conflict in northern Ethiopia, foreign governments should impose a moratorium on arms sales and military assistance to the warring parties.
"The Ethiopian drone struck the Dedebit school compound three times, killing and maiming displaced Tigrayans, mainly older people, women, and children, as they slept in plastic-sheeted tents and a school building," said Laetitia Bader, Horn of Africa director at Human Rights Watch. "Using guided bombs without evidence of any military target indicates that this was an apparent war crime."
Since November 2020, Ethiopian federal forces and their allies, including Eritrean forces, have fought an armed conflict against Tigrayan forces affiliated with the region's former ruling party, the Tigray People's Liberation Front (TPLF). Government airstrikes in Tigray rose in October 2021 and increased significantly in mid-December following the withdrawal of Tigrayan forces from the neighboring Amhara and Afar regions. The Ethiopian federal government is the only party to the conflict that has acknowledged possessing drones, and at whose airbases armed drones have been reported in the media and seen on satellite imagery.
Airstrikes harming civilians have continued into 2022. The United Nations High Commissioner for Human Rights reported that between November 22 and February 28, her office had documented that 304 people died and 373 were injured from aerial attacks in Tigray – including two strikes in the town of Alamata in December and a strike in January that hit the Mai-Aini refugee camp hosting Eritrean refugees-and to a lesser extent in the Afar region.
Human Rights Watch interviewed a survivor of the Dedebit attack; two relatives of three victims; three aid workers, one a doctor, who visited the Dedebit elementary school prior to and after the strike; and a medical official who treated those injured in the town of Shire, 70 kilometers away. Human Rights Watch also verified 38 photos and 6 videos showing strike victims and debris, and reviewed satellite imagery collected before and after the attack.
On the night of January 7, three munitions detonated inside the Dedebit elementary school compound, hitting one school building and two spots near the barbed wire fencing where tents for displaced people had been set up in early January.
"It was the night of [Ethiopian Orthodox] Christmas," a 70-year-old survivor said. "When the first strike happened, I was asleep with my family, I felt like fire hit us. I stood up, not knowing what was happening. Before I realized what was happening, the second strike happened, and then the third. At first, I thought fighting had broken out in the camp. But then I could see bodies were scattered, heads separated from one another. I realized this wasn't fighting."
An aid worker who visited the compound the next day said, "It was impossible to say how many were killed. They were burned to ash…. The ash was in the school compound. There are trees in the surrounding area where cut [dismembered] bodies were found. The damage was inside the compound, damaging three rooms of the school."
Human Rights Watch obtained a list compiled by the displaced community with the names of 53 people killed immediately, including 32 females and 21 males. Fifteen of those killed were children, the youngest a year old, and 18 were over 50. The list stated that all the victims had been displaced from the town of Humera in Western Tigray, where Amhara forces controlling the town had expelled Tigrayan women and young children, as well as sick and older people, in November and December.
Doctors at a hospital in Shire described treating at least 46 people with abdominal trauma, destroyed limbs, and other injuries. Of the 46, one child was dead upon arrival and three others died at the hospital. One doctor noted that the hospital lacked basic medical supplies, such as surgical gloves. Since late June 2021, the Ethiopian government has imposed an effective siege on Tigray. Medical supplies were blocked from entering the region until mid-January.
Satellite imagery and photos Human Rights Watch analyzed show significant destruction to one of the school buildings as well as at two spots in the compound where temporary shelters and structures for displaced people had been set up.
Displaced people and aid workers collected remnants of the airdropped munitions at the site, including distinctive guidance fins and body fixtures that allowed Human Rights Watch and others to make a positive identification of the weapon used as a MAM-L "smart micro munition" delivered by Bayraktar TB-2 drones as well as other light aircraft. Human Rights Watch concluded that a variant of the MAM-L guided bomb with an "enhanced blast" warhead was most likely used because of the wounds and level of damage. Enhanced blast weapons are more powerful than conventional high-explosive munitions of comparable size and inflict extensive damage over a wide area and thus are prone to indiscriminate use when used in populated areas, Human Rights Watch said.
Human Rights Watch found no evidence of military targets at the Dedebit displacement site. The survivor and two aid workers said that artillery fire had been heard northwest of Dedebit in the weeks before the strike.
The attack forced the displaced Tigrayan community, victims of serious abuses by Amhara forces in late 2021, to be displaced yet again, Human Rights Watch said. By January 15, the remaining displaced people were relocated from Dedebit to Selekhleta.
The laws of war applicable to the conflict in northern Ethiopia prohibit attacks that target civilians and civilian objects, that do not or cannot discriminate between civilians and combatants, or that are expected to cause harm to civilians or civilian property that is disproportionate to any anticipated military advantage.
The laws of war require parties to the conflict to distinguish at all times between civilian objects and military objectives, and attacking forces must do everything feasible to verify that targets are military objectives. If there is doubt as to whether an object normally dedicated to civilian purposes, such as a school, is being used for military purposes, it shall be presumed not to be so.
Violations of the laws of war committed with criminal intent, that is deliberately or recklessly, are war crimes. The repeated unlawful strikes on the school compound at Dedebit, in which there were no evident military targets, strongly suggest that the attack was deliberate.
"The horrific airstrike on a school packed with displaced people reflects a broader failing by the Ethiopian government to ensure compliance with the laws of war and minimize civilian harm," Bader said. "This unlawful attack should be a reminder to governments selling arms to the warring parties that they too can be found complicit for foreseeable war crimes."
R. Kelly Promised 17-Year-Old McDonald's Worker 'Cuddles' That Turned Into Him Filming Explicit Tape, Prosecutors Claim
Prosecutors accused R. Kelly of picking up one of his victims at a local McDonald's with false promises of "cuddles" that turned into a relationship filled with horrific abuse filmed by the singer.
Last year, Kelly was found guilty of sex trafficking and racketeering by a New York jury. His sentencing is scheduled for June 28.
In court documents filed by New York prosecutors, they lay out the specific abuse each girl suffered at the hands of Kelly. They describe in great detail the disgraced singer's encounters with a young girl named Stephanie.
In 1998, the government said Kelly noticed Stephanie working at a McDonald's in Chicago. He had one of his associates approach her, point out Kelly, and gave her the singer's telephone number — despite her informing the associate she was 16.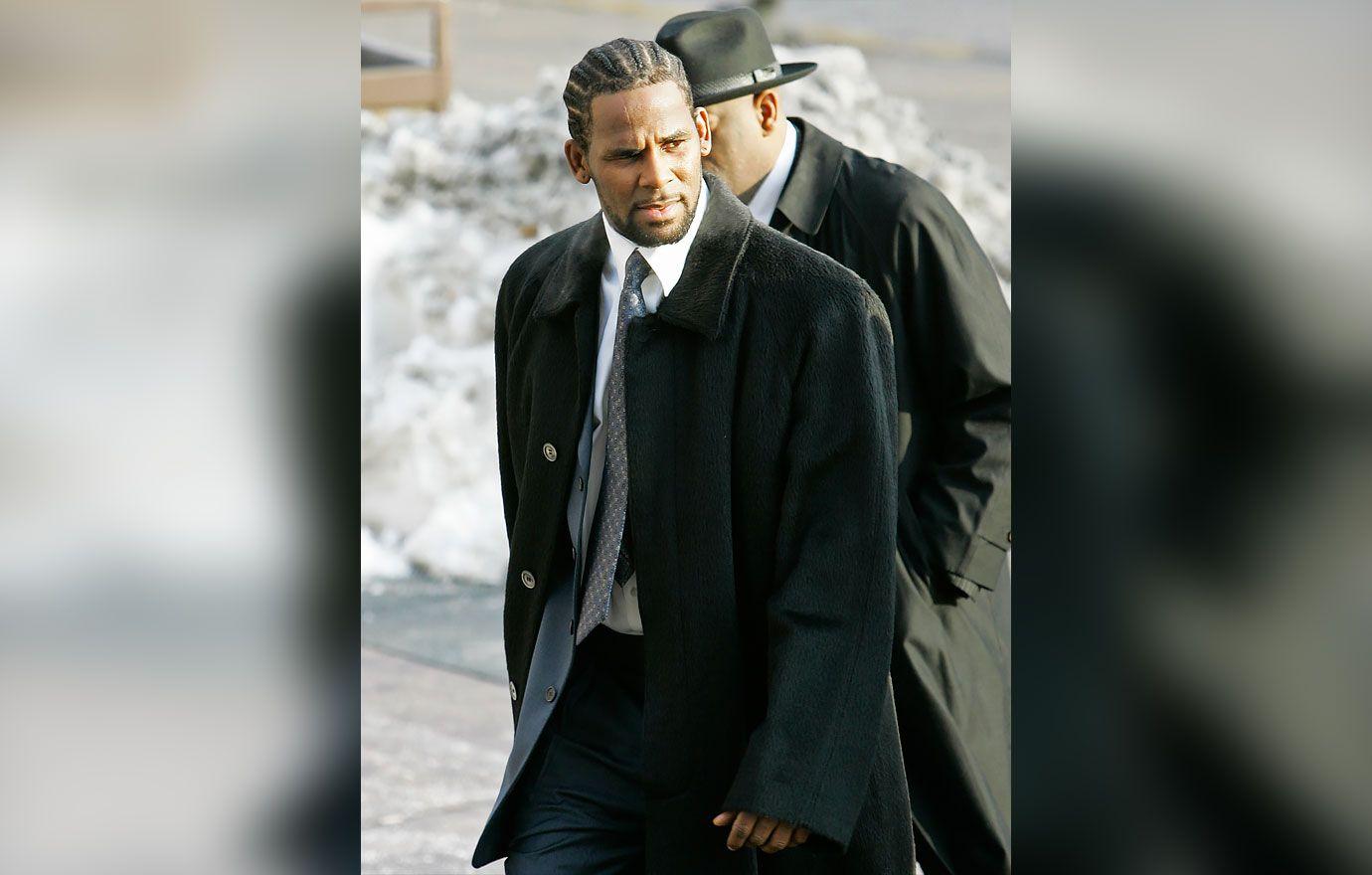 The court docs state Stephanie threw away the phone number. However, a year later, she approached Kelly after running into him at a store. She asked if he was willing to listen to her friend's music and potentially help her out.
Kelly allegedly told Stephanie that "he thought he could arrange that, but he'd like to get to know [Stephanie] and he also said he liked to cuddle and would [Stephanie] be okay with that," to which Stephanie responded yes."
Kelly gave Stephanie his number and told her to call him. She eventually ended up at his Chicago studio where they had sexual relations. The government said the singer was well aware of Stephanie's age because she told him.
"They continued to have sex over the next approximately six months. Stephanie's sexual interactions with [Kelly] were "humiliating," the motion reads.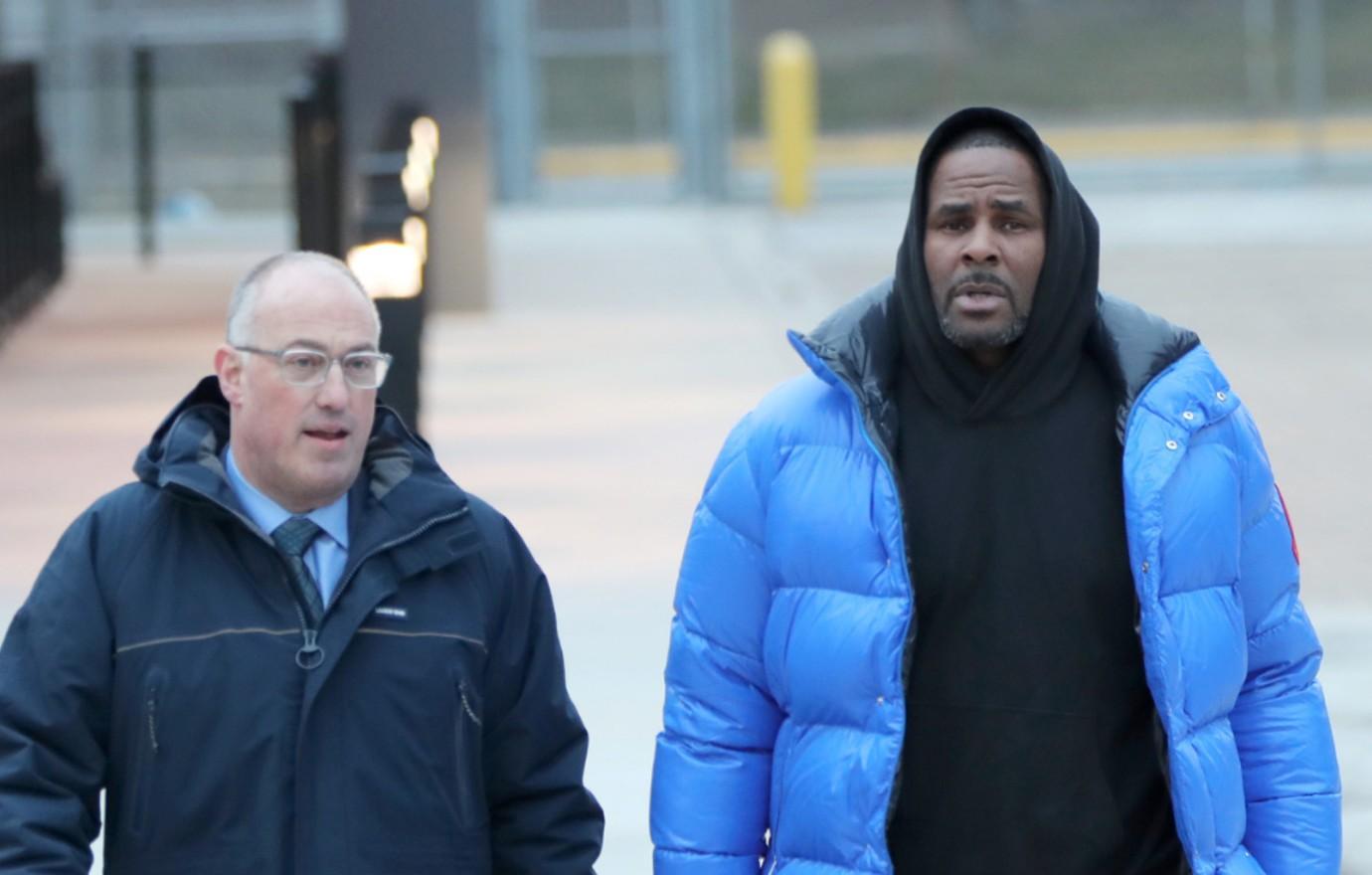 Stephanie told investigators, "[Kelly] would be very specific in how he wanted me to be. He would put me in positions that he wanted me to be in. He would tell me that he wanted me — he'd tell me to get undressed and then he would position my body in a way and he would then say, all right, I'm going to go and when I come back I want you to be just like this," she said. "So I would just be completely naked with my b— in the air and just like waiting there for him to come have his way … Sometimes hours."
She told the feds if Kelly found her not in the right position when he returned he would become "disappointed and angry." She said Kelly also took her to his townhouse and directed her to participate in his creation of child pornography, videotaping her naked and as he engaged in sexual activity with her."
In 1999, Kelly allegedly paid for Stephanie to travel to Florida. While in a studio, he allegedly used a handheld video camera to record Stephanie's face as his p—- was in her mouth and she was giving him oral sex. In yet another act of humiliation, [Kelly] ejaculated on her face and did not let her wipe it off". He forced her to walk down the public hall to another bathroom to wipe her face.
Kelly also ordered Stephanie not to talk to other men.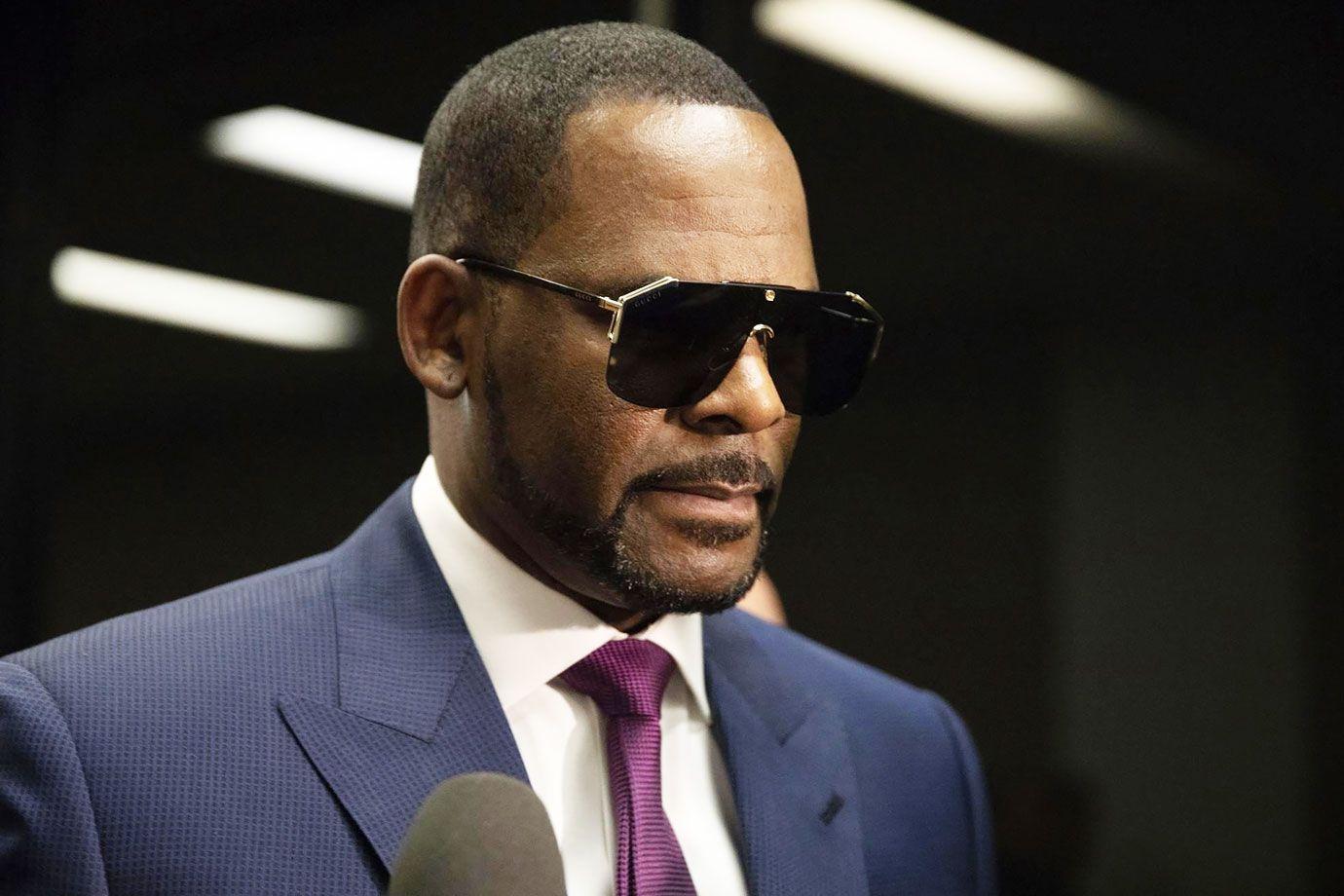 The government writes, "On one occasion, she was at a Houston's restaurant in Chicago with the defendant and two rappers. Stephanie was not allowed to speak to the rappers during the meal, but heard the defendant tell them "that he likes young girls and that people make such a big deal of it but it really isn't a big deal because, even, look at Jerry Lee Lewis, he's a genius and I'm a genius and we should be allowed to do whatever we want because of what we give to this world,"
Lewis infamously married his 13-year-old cousin in 1958. Prosecutors believe the judge should consider the story when sentencing Kelly next week.
Kelly has asked the judge not to throw the book at him. He said a 10-year prison sentence would suffice.
As RadarOnline.com previously reported, once Kelly's New York case wraps up he will head over to Illinois to deal with a separate criminal case over similar allegations.
38 Nigerians Have Been Killed While Fighting For Ukraine Against Russia: Report
According to the Russian Ministry of Defense (RuMOD), 38 Nigerians have been killed while fighting for Ukraine against Russia.
In a report published by the Russian Ministry of Defense, it was stated that 85 Nigerians arrived in Ukraine after a global call was made by Ukraine for assistance. While 38 have been killed so far in the war between Ukraine and Russia, 35 have returned to Nigeria and 12 are still fighting to defend Ukraine.
"Against the backdrop of the Kiev regime's mounting military failures and massive daily losses in manpower and equipment, the flow of foreign mercenaries to Ukraine has not only decreased, but is actually turning in the opposite direction," Russian Defense Ministry stated.
While dozens are left fighting for Ukraine in its ongoing war with Russia, there have been reports of many returning to their home country, despite the increase in payments to fight for Kiev, the Capital city of Ukraine.
"Despite the Kiev regime's efforts and increased payments, the process of mercenaries leaving to the 'other world' or back to their countries of residence has not been stopped by the Kiev leadership", the statement added.
U.S Army Eases Tattoo Restrictions With New Policy
To help compete for top talent, the Army has updated its regulations for tattoos, cutting processing times for new recruits who have the body art.
Secretary of the Army Christine E. Wormuth made it official today by signing the updated directive that allows recruits and current Soldiers to receive tattoos on their hands, the back of their ears and the back of their necks.
The Army will now allow Soldiers to have one tattoo on each hand that does not exceed one inch in length. Soldiers also have the option to place one tattoo no larger than two inches on the back of their neck and one, inch-long tattoo behind each ear. Additionally, tattoos can be impressed between fingers as long as the designs cannot be seen when the fingers are closed.
Previously, recruits who had tattoos in these areas had to file waiver exceptions and sometimes had to wait weeks before they could be processed into service.
"We always review policy to keep the Army as an open option to as many people as possible who want to serve," said Maj. Gen. Doug Stitt, Director of Military Personnel Management. "This directive makes sense for currently serving Soldiers and allows a greater number of talented individuals the opportunity to serve now."
The Army will continue to prohibit tattoos on a Soldier's face and the body art will continue to be allowed on a Soldier's arms and legs as long as they do not become visible above a Soldier's collar. Soldiers may not cover up tattoos with bandages or wrappings to comply with the regulation.
Sgt. Maj. Ashleigh Sykes, uniform policy sergeant major, said that a Soldier may choose to get tattoos for a wide range of reasons. Some see tattoos as form of creativity while others can get tattoos for religious reasons.
"Everyone has a different reason for getting a tattoo," said Sykes who has tattoos herself. "Some see it as art, some see it as individuality, and some may even have cultural tattoos. Tattoos are more [accepted] now; it's a change in society."
Through May, Army recruiters have filed more than 650 waivers in 2022 for active duty and reserve recruits said David Andrews, Army Training and Doctrine Command enlisted chief.
Andrews said that tattoos have grown in popularity among younger people. According to research by TRADOC, 41% of 18 to 34 year olds have at least one or more tattoos. The Army originally began allowing Soldiers to have tattoos in 2015, granting more freedom for individual expression.
Sykes added that the waivers, which can take up to 14 days impacts the recruiting process because potential recruits who previously had tattoos in restricted areas could have decided to enlist in another military branch. He said that the Navy and the Marines have less restrictive tattoo policies.
Army Recruiting Command and TRADOC recommended the changes to Army senior leaders.
"Some may change their mind or go to a different service," Sykes said. "[Or] they just didn't want to wait anymore."
According to the directive, tattoo designs must not contain any offensive, extremist or hateful words or images. Company commanders perform annual inspections of tattoos so that the tattoos remain within Army regulations.
Soldiers who have tattoos that do not meet the service's restrictions will be counseled. They will then have 15 days to explain to commanders whether they will have the tattoos removed or altered. Soldiers who do not comply could potentially face separation.
While facial tattoos remain prohibited, Sykes said that some Soldiers may file for an exception if they would like to receive a facial tattoo for religious reasons. Previously, the service only allowed ring tattoos on hands.
"[The directive] gives us the opportunity to put people in [the Army] right away that have these types of tattoos," Andrews said. "We don't want people walking away from opportunities in the Army who are otherwise qualified."
The Army relaxed restrictions on tattoos in 2015 when the service updated Army Regulation 670-1 to remove limits on the number of tattoos Soldiers could have on legs and arms. Andrews said the limits on tattoos impacted the Army's ability to recruit top talent.
Several Soldiers have stated that the change allowed them to join the Army including Army Ranger, Staff Sgt. Matthew Hagensick a Madison, Wisconsin native who sports many tattoos on his arms.
Hagensick enlisted in the Army after the service updated the regulation in 2015 and he later went on to win the 2018 Soldier of the Year contest.
Army eases tattoo restrictions with new policy ➡️ https://t.co/H0YWgnAdP8 pic.twitter.com/Doc6CVIFTy

— U.S. Army (@USArmy) June 24, 2022