"I Don't Even Have Time To Miss Them": Jada Smith Doesn't Miss Her Kids Jaden And Willow In Her Lavish $42M Will Smith Mansion
Jada Pinkett Smith is the epitome of a strong woman. She has effortlessly transformed into her badass characters, whether she was portraying the s*xually explicit Rome in Magic Mike XXL or the cunning Fish Mooney inGotham. She has consistently focused on her strongest personality traits to bring a tough persona to each role.
The mother of two once said that now that her children are grown up and have developed careers of their own, she has a newfound appreciation for free time, which she uses for "me" time. In her interview with Haute Living in 2017, Jada Smith revealed that she had no time to miss her children in her $42 million Will Smith mansion.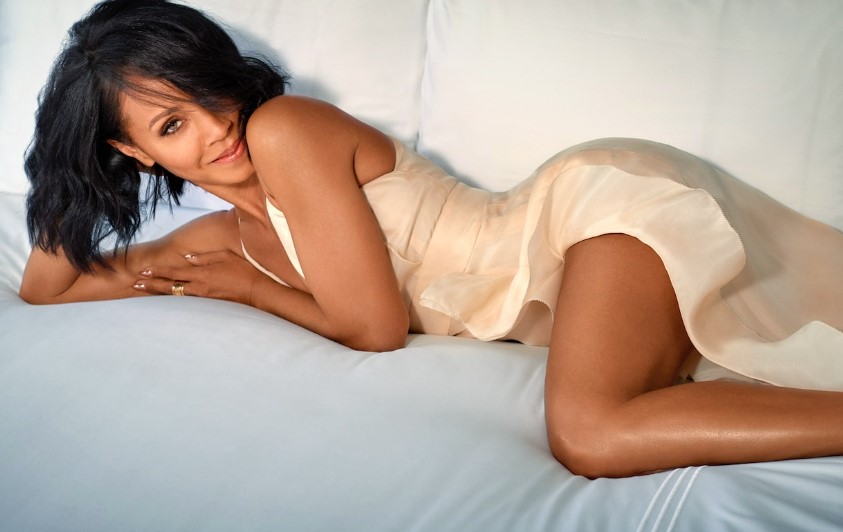 Additionally, in 2013, her husband, Will Smith had thought about selling their $42 million lavish mansion, but he ultimately decided to keep it. Also note that it was the location where Pinkett-Smith filmed episodes of her hit television show, Red Table Talk.
Jada Smith Has No Time to Miss Her Kids in Her $42M Mansion
In 2017, Jada Smith made it known that her daughter, who was just 16 then, only visited the house occasionally while working abroad. When asked about the fact that her then-18-year-old son was also in Toronto filming Life in a Year, the Girl Trip actress told Haute Living, "I don't even have time to miss them."
The mother of two remarked on how she then has a newfound appreciation for free time, which she reserves for her "me" time as her children have grown and blossomed into their own careers.
She revealed that she always needs her comedy fix, turning to shows like Two and a Half Men or The Golden Girls for some unwinding, simple laughs, and "happy thoughts." She spends her daytime hours socializing with her close friends, whose number has grown as a result of her children's development.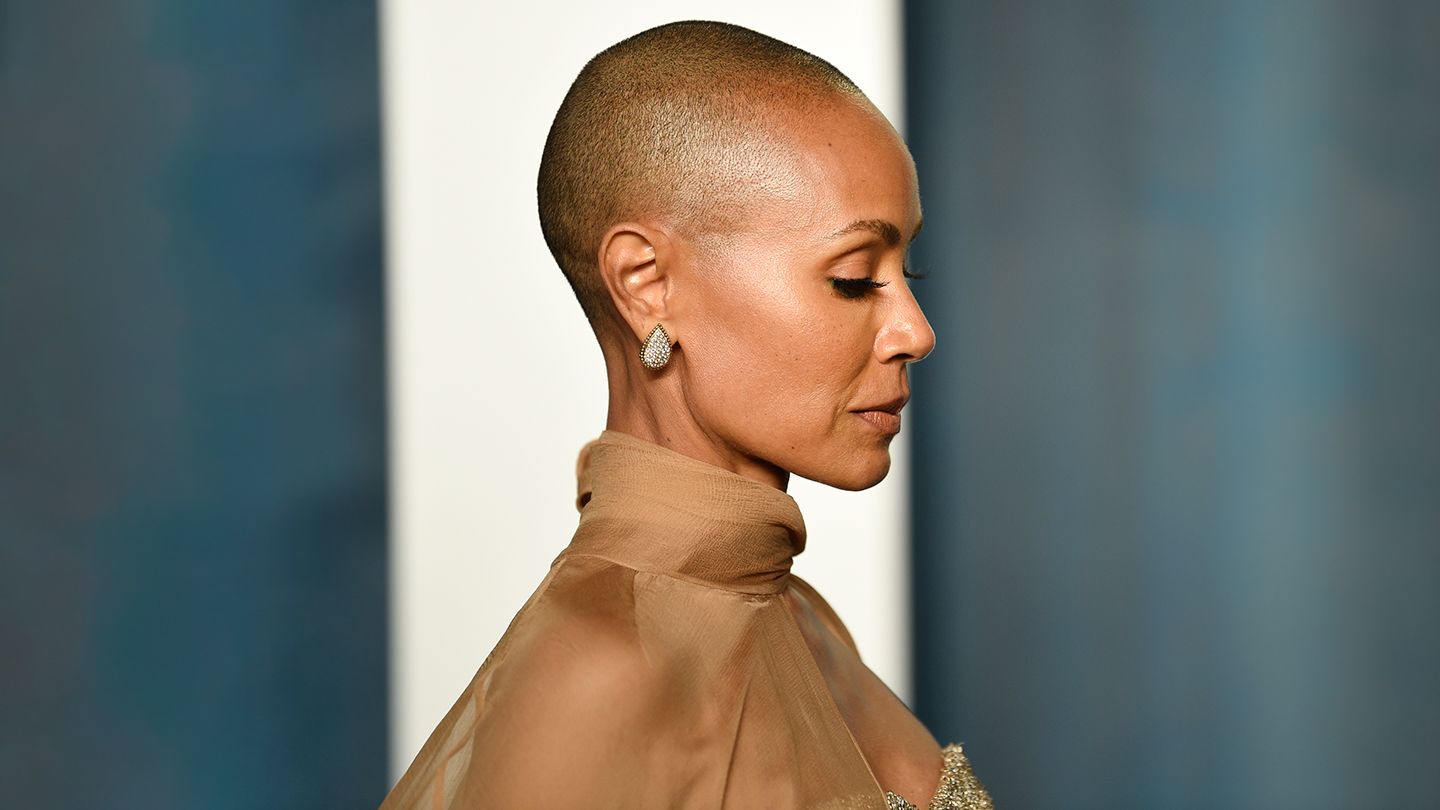 She is still needed by her children whether they are present or not, like all mothers. "It's funny," she laughed, "they're not around, but they are!"
The kids are almost certainly at the Smith house when they are in town because Trey Smith only lives five minutes away from Jada and Will Smith, while the others have to travel for work.
When Will Smith's Daughter Left $42M Family Home
When Willow Smith entered the real estate market at the age of 19, her jaw-dropping Malibu pad was a far cry from the house that her parents, Will Smith, and Jada Pinkett-Smith lived in.
Willow Smith's chic waterfront Malibu apartment, which she paid $3.1 million for, has more than 2,000 square feet of contemporary interior space. The star-studded neighborhood of her house is only 30 minutes by car from her parents' $42M home.
Even though the entire interior is very attractive, the views outside are what really set this place apart. The open-plan living area has floor-to-ceiling windows that make the most of the picturesque views, which are truly breathtaking.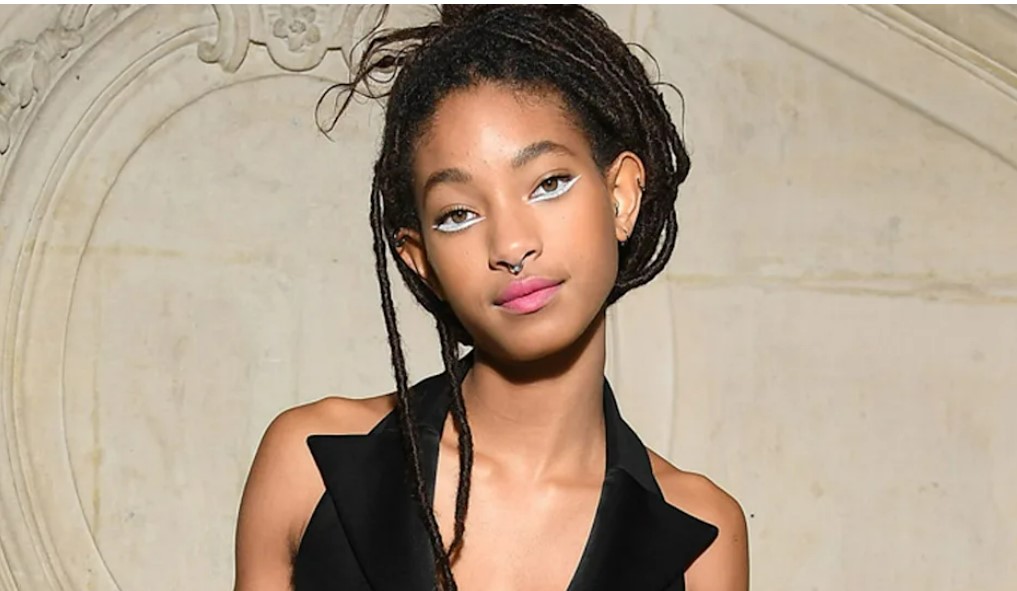 Jada Smith's daughter once responded to a Glamour question about how spending so much time at home during the lockdown affected her, "I've had a lot of time to just sit and think about a lot of my childhood traumas that still seep into my life today."
On the other hand, Will and Jada Smith's family home, which is estimated to be worth $42 million, has nine bedrooms, a meditation room, a pool room, a home theater, and even a recording studio where Willow Smith is said to have cut her hit song, Whip My Hair. Additionally, it has amenities like a lake, an outdoor pool, and tennis, basketball, and volleyball courts.
New Report Says Jamie Foxx Is Learning To Walk Again Amid Mystery Health Issue. His Daughter Says He Was Playing Pickleball
It's been nearly two months since Jamie Foxx's family revealed that the Oscar-winning actor had been hospitalized due to a "medical complication" suffered on the set of his upcoming Netflix movie Back in Action, co-starring Cameron Diaz. Providing the most recent update on his health, his eldest daughter Corinne Foxx, had taken to social media to address the situation, saying her father was doing well and even engaging in activities like playing pickleball. Although in a new exclusive report, an insider claims the actor is currently undergoing intense physiotherapy to aid his recovery and regain his mobility.
While the true extent of the Soul star's health condition remains shrouded in mystery, allegedly the 55-year-old actor has been facing mobility struggles since the incident on April 11 while filming in Atlanta. An insider told RadarOnline that Jamie is receiving treatment at one of the top physical rehabilitation centers specializing in stroke, brain, and spinal cord injuries. The insider told the publication:
"Jamie is receiving treatment at one of the top physical rehabilitation centers in the country. The clinic specializes in physical therapy programs to treat injuries or a physical condition that limits or prohibits the ability to walk or walk correctly. They teach people how to walk again at this particular clinic".
In a post shared on Instagram in May, Corinne addressed the media coverage surrounding her father's condition. She had shared a post from RapTV, which has since been deleted, claiming that the actor's loved ones were "preparing for the worst." However, she said these claims were erroneous and clarified that her dad had been out of the hospital for "weeks" and was recuperating. Now the unnamed source told RadarOnline that the actor's condition is a bit more serious, continuing:
"Jamie would not be at this clinic if he was not impaired in some way as a result of whatever happened to him. But fans should rest assured: Jamie is in the best of care at this type of clinic".
Foxx and his family have chosen to remain relatively silent about the nature of his recent health complications while appreciating the outpouring of love and support from fans and friends. The Amazing Spider-Man 2 actor briefly addressed the situation on social media on May 3, expressing his gratitude for the love he received.
Following the Django Unchained performer's hospitalization, reports revealed that two of his ongoing projects, namely Back In Action and Beat Shazam, have resumed production in his absence. Back In Action is an action comedy for Netflix, while Beat Shazam is a game show where the Collateral star serves as the host alongside his daughter, Corinne Foxx, who acts as the show's DJ. With Jamie's blessing, Nick Cannon has taken over hosting duties for the game show.
We will likely hear from Jamie Foxx soon, with numerous exciting flicks set to hit the 2023 movie release schedule. Among his many upcoming projects, the Ray star is set to star in various action films, including God Is A Bullet alongside Nikolaj Coster-Waldau and Maika Monroe, as well as Tin Soldier featuring Robert De Niro and Scott Eastwood, both slated for release this summer. Furthermore, he will be seen in the Netflix comedy They Cloned Tyrone alongside John Boyega, and he has also lent his voice to the R-rated talking-dog comedy Strays.
Jamie Foxx's return to the screen is highly anticipated. Whether he's enjoying a game of pickleball or continuing his rehabilitation, we hope the actor continues to prioritize his recovery. Given his ability to captivate viewers with his talent, and versatility, a successful recovery will assure audiences they can look forward to experiencing his exceptional performances for many years to come. Having so many upcoming 2023 roles, it's great news to hear his recovery is in good hands following his recent health scare.
Jamie Foxx will address fans 'when he's ready' following mystery illness, Nick Cannon says
Nick Cannon said he believes Jamie Foxx will update fans on the health scare that sent him to the hospital in April "when he's ready."
"One thing I've always respected about how Jamie's moved throughout his entire career, if you've noticed, he's always been somebody who is extremely professional and extremely private," Cannon told "Extra's" Billy Bush.
"I mean, you don't ever really hear anything other than just the great work that he puts forth as a professional and the fact that, you know, he's handled this situation with the same manner, you only can respect that," said Cannon.
He went on to add, "I believe when he's ready, he's going to address the awaiting fans in the world [about his health scare] the way that only he can."
During the interview, Bush asked Cannon about reports that Foxx suffered a stroke and if he could give an update on his condition. Foxx's family has not disclosed his medical condition.
"I'm probably in the same boat as you in that same sense of just knowing that, you know, as a friend, just being as respectful as I can, I don't pry," Cannon answered. "I don't ask any other questions. And other than the information that's given to me and, you know, what's asked of me."
He said the information that his family has put out "is the information that they want to be out there."
"I was definitely one of those people initially with like the heavy-handed prayers… sending positive energy, love, and prayers," he added. "And they were like, 'Yo, we appreciate all of that, but we got it.' And, you know, Jamie's happy with the job that I did on 'Beat Shazam.'"
Cannon took over for Foxx as guest host of the musical game show "Beat Shazam" after the 55-year-old was hospitalized in April. Kelly Osbourne took over as deejay for Foxx's daughter Corinne.
Foxx broke his silence at the end of April, writing on Instagram, "Appreciate all the love!!! Feeling blessed."
In mid-May, his daughter Corinne Foxx gave an update on Foxx's condition, writing on her Instagram story at the time that her father has been "out of the hospital for weeks" and is "recuperating" – and even playing pickleball.
In a since-deleted Instagram post, Corinne shared on April 12 that her father experienced a "medical complication" the day before, and "quick action and great care" helped guide him toward recovery last month.
Nick Cannon urges for patience from fans over Jamie Foxx's health condition report
Amongst the many friends Jamie Foxx has in the entertainment industry, Nick Cannon is one of his closest ones. During this difficult health scare situation the actor has gone through, Cannon has made a public statement during an interview with the folks from Extra TV. He wanted to send a calming message to all fans who want to know what exactly happened to Jamie. Many different versions of what happened have emerged, some of them are quite conspiratorial, to say the least. But dropping information or statements from any source is hardly responsible, especially if these people who make such statements have an agenda.
Nick Cannon will fill in for host Jamie Foxx on the game show #BeatShazam following Foxx's ongoing hospitalization #THRNews pic.twitter.com/NCbIF39c5i

— The Hollywood Reporter (@THR) May 3, 2023
Last Thursday, sme news of Jamie Foxx going blind due to taking the COVID-19 vaccine started circulating online but it came from a known anti-vaxxer. Until we get information from Jamie Foxx himself, there is no reason to post misleading information that will only get people even more worried than they already are. Nick Cannon wanted to send these people who worry a message and also to those who try to push their narrative by using this unfortunate event. As we expected, Cannon asked for patience and for better judgement when we are trying to find out what happened to Jamie. This is great advice from someone who actually has contact with the actor and his family.
Nick Cannon says Jamie Foxx remains private about health, will speak 'when he's ready'https://t.co/dUZpliZNwg

— Los Angeles Times (@latimes) June 2, 2023
Nick Cannon's statement on Jamie Foxx's health
Cannon said: "One thing I've always respected about how Jamie's moved throughout his entire career, if you've noticed, he's always been somebody who is extremely professional and extremely private. I mean, you don't ever really hear anything other than just the great work that he puts forth as a professional and the fact that, you know, he's handled this situation with the same manner, you only can respect that.
"I believe when he's ready, he's going to address the awaiting fans in the world [about his health scare] the way that only he can. I'm probably in the same boat as you in that same sense of just knowing that, you know, as a friend, just being as respectful as I can, I don't pry. I don't ask any other questions. And other than the information that's given to me and, you know, what's asked of me."
Nick Cannon gives update on Jamie Foxx's health after 'medical complication' https://t.co/Vk6pMnxBxA pic.twitter.com/H8ytxl0Ryf

— Page Six (@PageSix) April 24, 2023