Johnny Depp And Amber Heard Face Uncertain Career Prospects After Trial
A jury's finding that both Johnny Depp and Amber Heard were defamed during their long-running public dispute capped a lurid six-week trial that also raised questions about whether the two actors can overcome tarnished reputations.
The verdict handed down Wednesday in Virginia found that Depp had been defamed by three statements in an op-ed written by his ex-wife in which Heard said she was an abuse victim. The jury awarded him more than $10 million. Jurors also concluded that Heard was also defamed, by a lawyer for Depp who accused her of creating a detailed hoax surrounding the abuse allegations. She was awarded $2 million.
Depp had hoped the libel lawsuit would help restore his reputation. However, legal and entertainment experts said both actors' reputations have been damaged by ugly details about their brief marriage that came out during the televised trial watched by millions.
"Both of them will work again, but I think it will be a while before a major studio will consider them 'safe' enough to bet on," said former entertainment lawyer Matthew Belloni, who writes about the business of Hollywood for the newsletter Puck. "The personal baggage that was revealed in this trial was just too icky for a studio to want to deal with."
The case captivated viewers who watched gavel-to-gavel television coverage, including impassioned followers on social media who dissected the actors' mannerisms, their wardrobe choices and their use of alcohol and drugs.
Both performers emerge with unclear prospects. Depp, a three-time best actor Oscar nominee, was a bankable star until recent years, with credits including playing Capt. Jack Sparrow in the "Pirates of the Caribbean" films. However, he lost that role and was replaced in a "Fantastic Beasts" spinoff.
Heard's acting career has been more modest, and her only two upcoming roles are in a small film and the upcoming "Aquaman" sequel due out next year.
Eric Rose, a crisis management and communications expert in Los Angeles, called the trial a "classic murder-suicide" in terms of damage to both careers.
"From a reputation-management perspective, there can be no winners," he said. "They've bloodied each other up. It becomes more difficult now for studios to hire either actor because you're potentially alienating a large segment of your audience who may not like the fact that you have retained either Johnny or Amber for a specific project because feelings are so strong now."
Heard, who attended court Wednesday and was stoic while the verdict was read, said she's heartbroken by what she described as a setback for women in general.
"I'm even more disappointed with what this verdict means for other women. It's a setback. It sets back the clock to a time when a woman who spoke up and spoke out could be publicly humiliated. It sets back the idea that violence against women is to be taken seriously,'' she said in a statement posted on her Twitter account.
Heard's lawyer Elaine Bredehoft said on CBS Mornings that her client plans to file an appeal.
Depp, who was not in court Wednesday, said "the jury gave me my life back. I am truly humbled."
"I hope that my quest to have the truth be told will have helped others, men or women, who have found themselves in my situation, and that those supporting them never give up," he said in a statement posted to Instagram.
Depp sued Heard for libel in Fairfax County Circuit Court over a December 2018 op-ed she wrote in The Washington Post describing herself as "a public figure representing domestic abuse." The essay never mentioned his name.
The jury found in Depp's favor on all three of his claims relating to specific statements in the piece.
In evaluating Heard's counterclaims, jurors considered three statements by a lawyer for Depp who called her allegations a hoax. They found she was defamed by one of them, in which the lawyer claimed that she and friends "spilled a little wine and roughed the place up, got their stories straight," and called police.
While the case was ostensibly about libel, most of the testimony focused on whether Heard had been physically and sexually abused, as she claimed. Heard enumerated more than a dozen alleged assaults, including a fight in Australia — where Depp was shooting a "Pirates of the Caribbean" sequel — in which Depp lost the tip of his middle finger and Heard said she was sexually assaulted with a liquor bottle.
Depp said he never hit Heard and that she was the abuser, though Heard's attorneys highlighted years-old text messages Depp sent apologizing to Heard for his behavior as well as profane texts he sent to a friend in which Depp said he wanted to kill Heard and defile her dead body.
Brett Ward, a family law attorney in New York, said Depp made himself a more believable witness by admitting to drug and alcohol use and that he could be a difficult person. But he said Depp also ran the risk of making those moments more memorable to the public than his film work.
Johnny Depp is the most searched celebrity of 2022, not Amber Heard; the CelebTattler report might be wrong
Johnny Depp and Amber Heard became the most searched celebrities of 2022, according to Google Trends and CelebTattler.
The ex-couple took over the Internet from April to June, and people all over the world flooded the live stream on YouTube to see the first time an A-list celebrity court drama.
CelebTattler claims that Amber Heard is the most searched celebrity of 2022 and Johnny Depp is in second place, but we did our own research and found that Johnny Depp is the most searched celebrity in the U.S. and not Amber Heard according to Google Trends.
Amber Heard was the most-searched celebrity on Google in 2022, CelebTattler reports.

According to their data, Heard had a monthly average of 5.6 million searches in the US. pic.twitter.com/ep4v6evm7k

— Pop Crave (@PopCrave) November 25, 2022
Amber Heard never came close to reaching Johnny Depp via Google search.
not in the past 12 months,
not in the past 90 days,
&
not in the past 30 days
Johnny Depp won the trial and was awarded $15 million, while Amber Heard reaped $2 million. Both actors are back once again to face each other as Johnny Depp and Amber Heard challenge the jury's decision.
Depp was found guilty on one count, and Amber Heard was found guilty on three counts.
Johnny Depp supports solar energy: Depp has transformed his island into a self-Sustained oasis ran on hydrogen solar cells
Whether he's buying a private island or solar hydrogen technology, Johnny Depp is living off the grid. The actor has a $3 million private island. Depp converted his 35-acre island to solar hydrogen technology, comparing it to Marlon Brando's Tahitian paradise. The Depp Solar Power Home is a beautiful example of how solar energy can help the actors save money.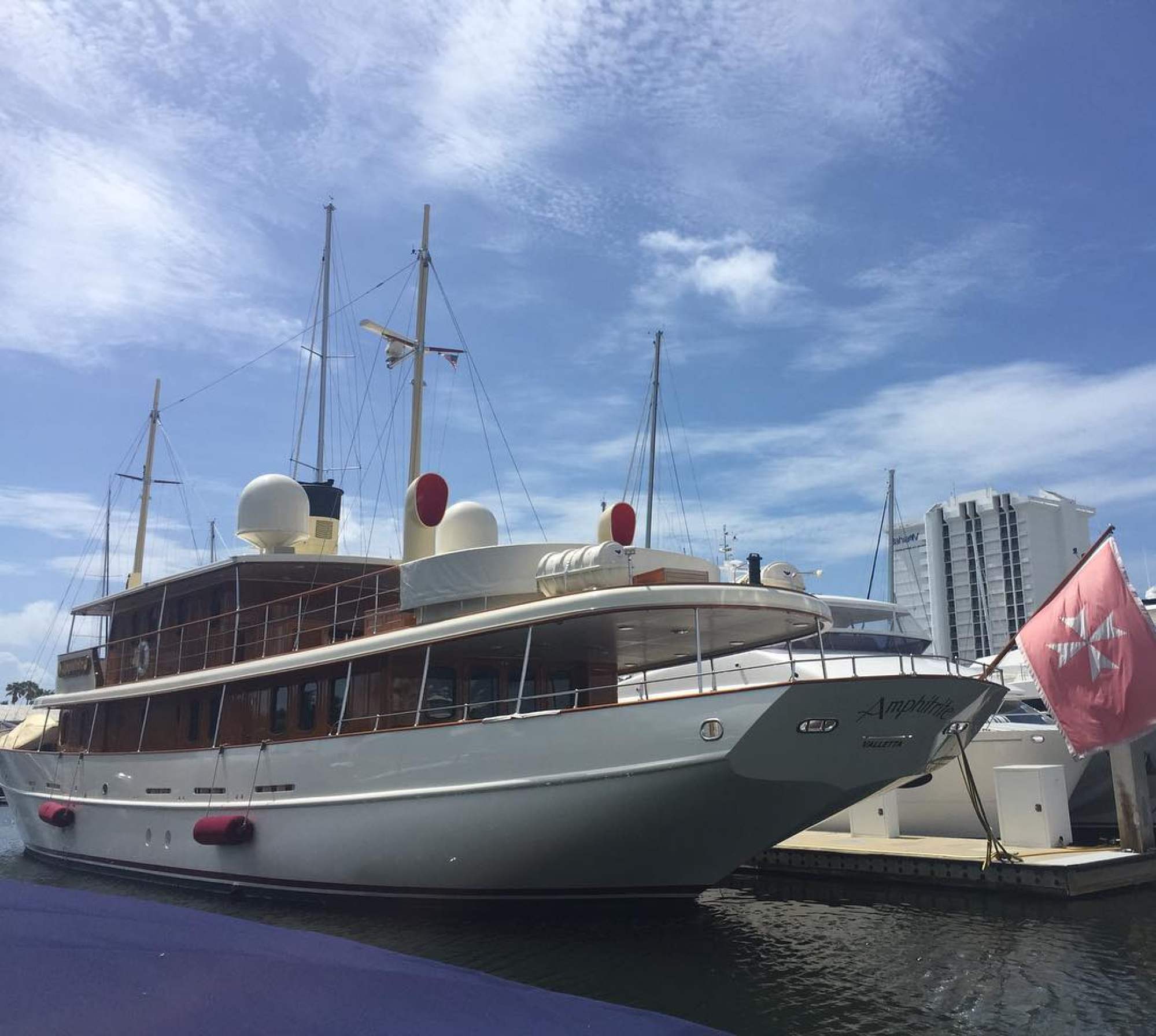 A yacht is just one of Pirates of the Caribbean actor Johnny Depp's extravagant purchases. Photo: @jwoods1996/Instagram
He has five Hollywood Hills homes worth US$19 million
According to Hello!, Depp owns five neighbouring homes that he decided to turn into one huge private compound in the posh Hollywood Hills, collectively covering an area of 7,430 sq ft.
Johnny Depp's 8 bedroom,10 bathroom Hollywood Hills home was originally built in 1922. The actor purchased it in 1995 pic.twitter.com/Nh7muWShFD

— Natalia Costea (@costea_natalia) March 1, 2014
The largest mansion is worth over US$19 million and boasts eight bedrooms and 10 bathrooms, and the interior design is reportedly classic 1920s gothic. In total, all of the houses together add up to almost 40 bedrooms, according to Squareyards.com.
In 2021, an intruder broke into Depp's mansion and reportedly took a shower and made himself a drink inside before the police came to root him out. And that wasn't the first time someone tried to break into houses on the estate. Just a few months prior, in late 2020, a woman had also tried to break in, but fled when she realised she'd triggered the security system.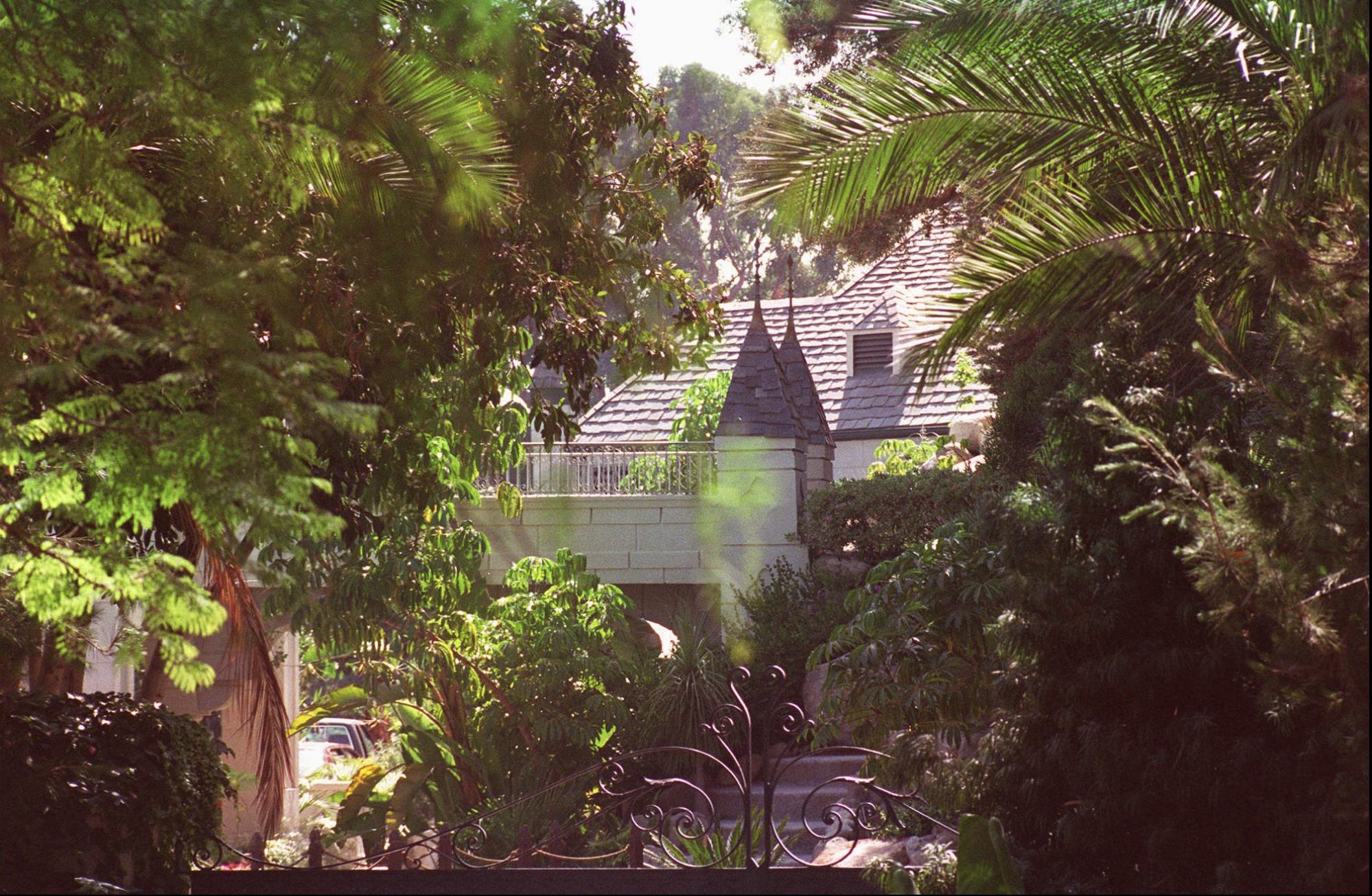 Johnny Depp's Hollywood Hills mega mansion is decked out in gothic style. Photo: AP
Depp bought the main house, which is nestled in a 1.6-hectare (four-acre) eucalyptus grove, for just US$1.8 million back in 1995. There were also reports suggesting the actor planned to build a connecting underground tunnel linking all of the properties together, but that is yet to be confirmed.
Man Discovers He's Johnny Depp's Twin After Shaving Beard: 'Deppelganger'
A New York man bearing an uncanny resemblance to Johnny Depp has gone viral on Reddit.
Bronson Fuentes is a photographer and videographer by trade, but it's his own picture that is attracting attention online after he posted a "Depp's doppelgänger" selfie.
The idea that there's a stranger who looks just like you, somewhere on the planet, is the stuff of stories. In reality, it's thought to be extraordinarily rare. A 2015 study by scientists at the University of Adelaide estimated that there's only a 1 in 135 chance that a single pair of exact doppelgängers exists in the entire world.
Fuentes began to draw Depp comparisons sometime "around 2010," he told Newsweek. He even recalled the first time. "I was walking through the halls at college and some random dude stopped me and exclaimed: 'Whoa! Has anyone ever told you that you looked like Johnny Depp?' I was confused at first but thanked him anyway. It just kind of snowballed from there."
Although he admitted to being flattered by the comparison, he tried "not to pay too much attention to it" and got on with his life. "I don't try to go out of my way to look like another human," he said. "Although, one year I dressed up as a pirate for Halloween and lots of people were almost freaked out about how much I resembled Captain Jack Sparrow."
Fuentes said he decided to take things a step further during Depp's high-profile court battle against his ex-wife Amber Heard.
"I literally was just bored one day and thought to myself, 'Hmm… I wonder if I shaved my facial hair like him, if I would actually see it for myself.' I never really saw it before I shaved."
The results were "certainly a surprise," he said. Even more surprising was the reaction when he posted the image on Reddit. The image racked up about 10,000 interactions, with one fan dubbing him a "Deppelgänger" and another calling him "Johnny Depp's stunt double."
One Redditor wrote: "At first glance, I thought it was Johnny."
Another posted: "A little eyeliner and you are there bro. This will simplify Halloween for the foreseeable future."
This being the internet, there were plenty of Redditors ready to offer jokey takes. "He looks like the Johnny Depp from Wish," quipped one. Another suggested that Fuentes "looks like Johnny's brother Ronnie" and a third said he was more like "Johnny Derp."
Multiple commenters said he looks more like Scream actor Skeet Ulrich.
Despite the online doubters, Fuentes said that in real life, he's had plenty of instances of mistaken identity since he trimmed his facial hair.
"I went to my local liquor store with it shaved and my guy who always takes care of me had to do a triple take when looking at me at first, which was hilarious," he said. "The drive-thru getting coffee was funny too. The guy giving me my drink freaked out at first thinking he was giving coffee to Johnny Depp."
Although the jury was, quite literally, out on Depp at the time of writing, Fuentes sees the similarity as more of a blessing than a curse. "I'll take what I can get in the looks department as I'm not a vain man," he said. "I wish Johnny the best of luck in his trial."
In any case, his focus remains fixed on his photo and video production company, Gjallarhorn Productions, as well as his girlfriend and two cats with whom he lives in Upstate New York. "I'm huge into nature and animals and really aspire to shoot for National Geographic someday," he said. "I like to think I was set here on this earth to spread positivity.
"There's lots of hate and horrible things going on in this world. It's very easy to lose sight of all the beautiful things around us and I just want to showcase that to as many people as possible. If I can make someone smile at least once a day, I can sleep well at night."
He may not have planned it like this, but this one picture has already made a few people smile.