Johnny Depp: Jack Sparrow's message for terminally ill boy
Johnny Depp has resumed the role of legendary pirate Captain Jack Sparrow to fulfil the wish of a terminally ill 11-year-old boy.
Pirates of the Caribbean fan Kori has undergone two unsuccessful heart transplants but decided he did not want to face the ordeal of a third.
He and his family, from Derbyshire, do not know how long he has to live.
One of Kori's last wishes was to speak to his idol Captain Jack and the actor responded in style.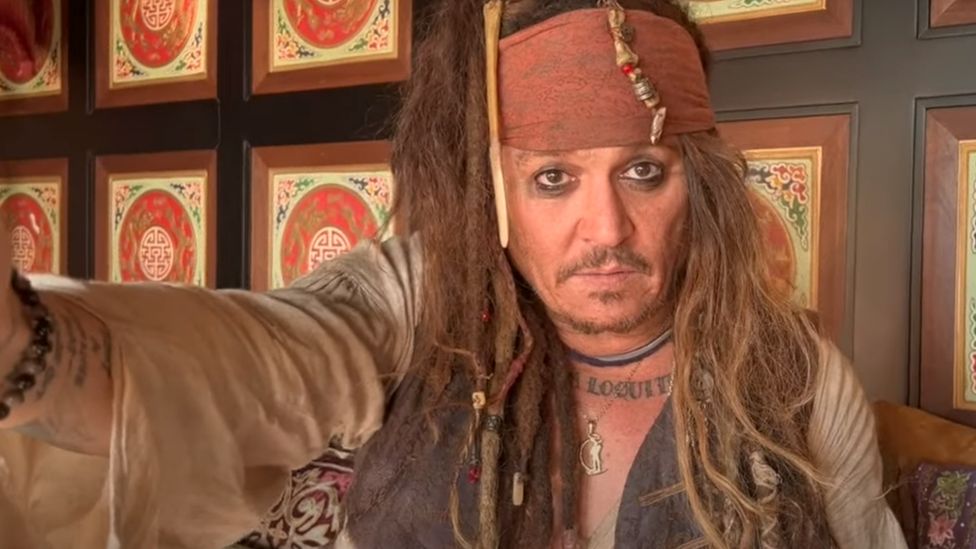 Image caption,Captain Jack Sparrow tells Kori he is his "number one fan"
Kori, from Ripley, recently set up a YouTube channel, Kraken the Box, which already has more then 160,000 subscribers.
They include Mr Depp who donned his famous pirate gear to record a special message saying: "I wish you the best of luck.
"I am your number one fan, Captain Kori.
"All the respect and love mate."
Mr Depp said he would also be encouraging his friends to follow Kori's channel.
The subscribers also include fellow Hollywood star and wrestler Dwayne "The Rock" Johnson.
Kori's mum Pixi said the message, arranged through the Make A Wish charity, was "amazing" and had lifted her son's spirits at a devastating time for the family.
She said surgeons gave Kori, who was born with hypoplastic left heart syndrome, a new heart in 2018 but the organ was rejected.
He underwent a second transplant in January last year but after a traumatic and painful procedure, again his body did not accept the heart.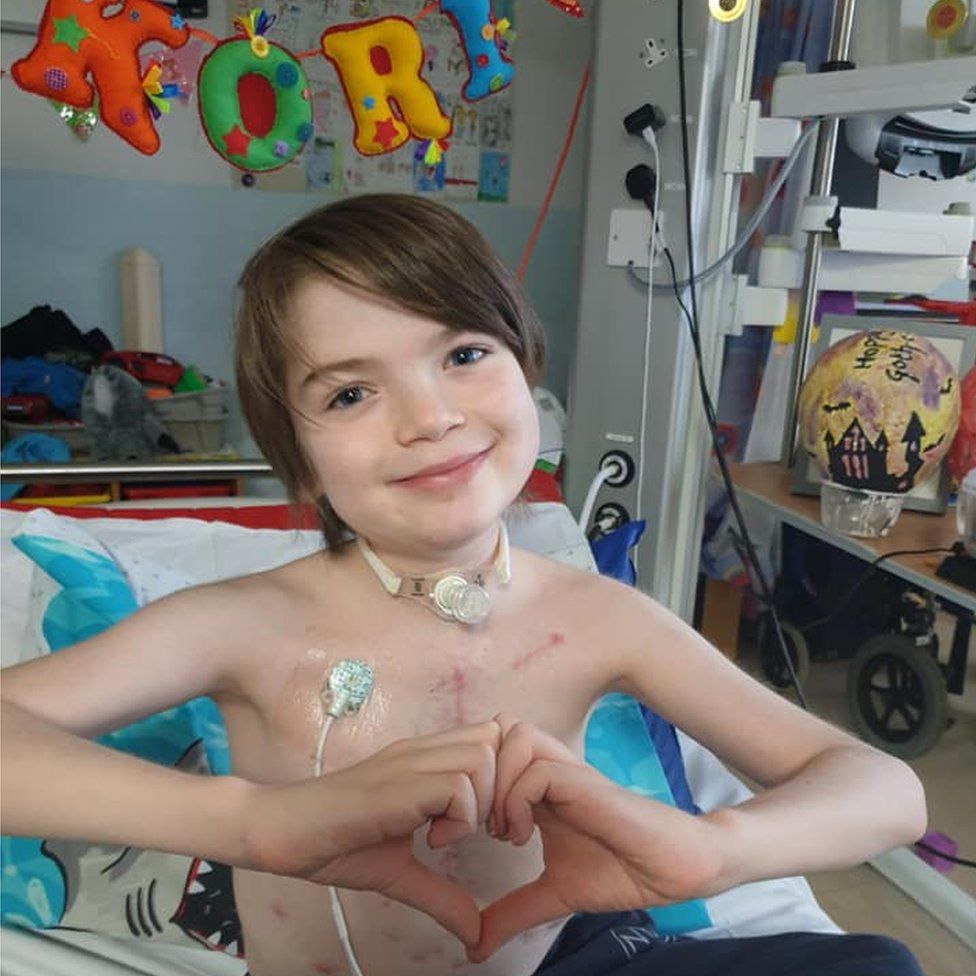 Image caption,After discussions with his medical team, Kori has decided not to have another transplant
Now, after discussions with his parents and medical team, he has decided not to go through with another.
"He has always stated if he ever needed another transplant, it is something he would never go through again so the second they told me the news, I knew this was only ever going to go one way," his mum said.
"There is no cure now.
"The first transplant wasn't easy but it went quite well. The second one was extremely traumatic for him.
"It was extremely painful and drawn-out and he had to learn to walk and talk [again].
"He said he would much rather pass away than have to go through anything like that ever, ever again.
"It wasn't just his decision, it was with the medical team as well, and it wasn't taken lightly, but he has had a big part in this decision and he understands what is going to happen."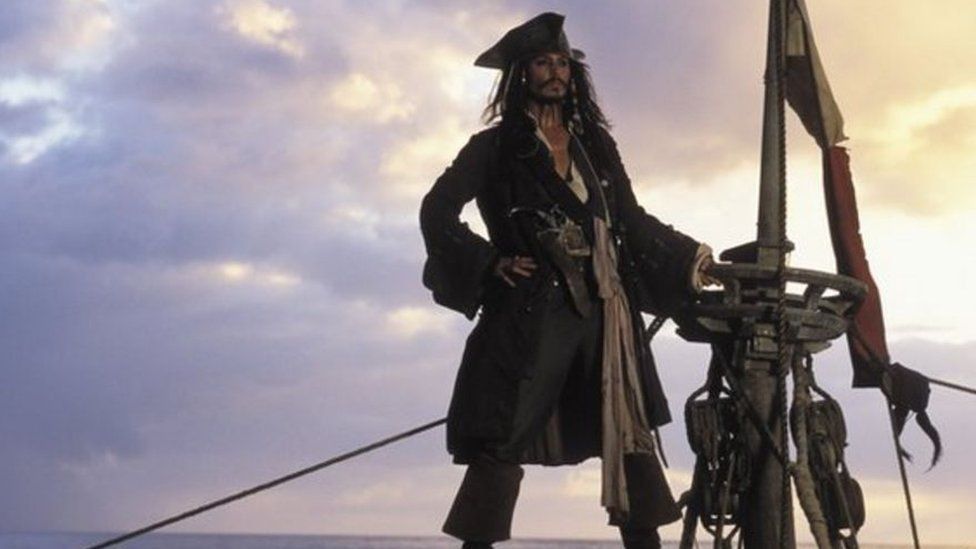 Image caption,Kori's mum said Captain Jack's message was "amazing"
Kori's decision has meant he is now in palliative care and his family do not know how long he will live.
They are now preparing for what they expect to be Kori's final Christmas.
Pixi said: "Every meal we make him, we don't know if it will be his last. Every time we tuck him up in bed it could be the last time.
"It's devastating. I've sobbed, I have prayed, I got angry thinking what was the point of Kori going through all of this just to pass away.
"He is very positive and we are making the most of the time we have left."
Why Johnny Depp's Great Nightmare On Elm Street Return Never happened
Johnny Depp got his launch in Wes Craven's classic slasher Agony On Elm Street, but unfortunately observers missed out on his New Agony return.
While Johnny Depp was willing to duplication his part for a Agony On Elm Street effect, unfortunately, observers missed out on this gem due to an doubtful issue.
As a director, Wes Craven was noway short of whim-whams. The horror legend made his mark in the kidney with Last House on the Left and The Hills Have Eyes, a brace of bleak, unstinting 70s exploitation pictures that hid sharp social commentary under a lot of tense set- pieces, horrible spear, and hopelessly dark plot twists.
Over the decades, Craven continued to review the horror kidney with ballot- spawning slasher masterpieces like Scream and Agony On Elm Street as well as further outré chow similar as The Serpent and the Rainbow and My Soul to Take. still, Craven's unerring whim-whams was shaken at one unanticipated point in his outstanding career.
Luckily, this did n't deprive observers of a horror classic. still, Craven's query did mean that horror suckers missed out on a potentially memorable scene that noway made it into the Agony On Elm Street series despite the director's ambitious plans.
Jenna Ortega's Biggest Regret? Wednesday Scene Fans Can't Stop Talking About
Despite the ultimate fan love she received for the viral Wednesday dance, the actress seems to think she could have done better.
Quickly becoming one of Netflix's biggest hits ever, Wednesday is marching through Twitter threads, TikTok videos, and Instagram reels and garnering views and likes months after the premiere. All of this thanks to the show's most popular scene — the Wednesday dance to The Cramps' Goo Goo Muck at the school disco at Nevermore.
However, speaking with Entertainment Tonightat the Golden Globes ceremony, the show's main star Jenna Ortega revealed that she isn't fully satisfied with the final result.
"There was so much I could have done and should have done. So, the fact that anyone has shown any appreciation or even tried it themselves is unfathomable to me," the actress said, commenting on the Wednesday dance's viral popularity.
Ortega choreographed the dance herself, somehow managing to combine improvisation and old goth moves. Besides, she also revealed that she had to film the scene while having coronavirus — something that the actress and the production were heavily criticized for.
Still, despite Ortega's apparent regrets, the dance scene is probably the first thing that comes to mind when you think of Netflix's Wednesday. This all started with a TikTok edit that popularized the dance, but with a high-pitched remix of Lady Gaga's Bloody Mary instead of the original soundtrack.
Now, Netflix has greenlit Wednesday for a second season — and even used Bloody Mary to promote the upcoming sequel, apparently nodding to the viral song choice. The premiere date for Wednesday season 2 is yet to be announced.
Jenna Ortega's love life: Is the 'Wednesday' star dating anyone?
After the enormous success of 'Wednesday', everybody wants to know everything about its star Jenna Ortega.The 20-year-old actress has increased her popularity, and with that, it usually comes curiosity about her personal life, especially if she is dating anyone.
In the series, Ortega's character is in the middle of a love-triangle between Tyler and Xavier, and fans also wish to see a relationship between Wednesday and Enid. However, while Ortega has grown up in the public eye, she has been very protective of her personal life.
As she is set to appear in a romantic comedy with her co-star Percy Hynes White, who recently has been accused by several women of abuse on Twitter (neither the actor or Netflix has addressed them so far), many wonder if they're romantically involved. Check out what we know.
Does Jenna Ortega have a boyfriend?
As far as we know, Ortega isn't dating anyone at the moment. However, fans have speculated that Ortega and Hyne White could be an item because she invited him as her date for the Golden Globes. However, anything is confirmed and they can just be friends.
On the other hand, per Netflix Life, J-14 magazine reported that Ortega left the Globes after-party with 'The Fabelmans' star Gabriel LaBelle. Certainly, that doesn't mean anything either but it's another rumor that is around.
Also, as we said before, Ortega has always been private about her love life. In the past, she has been linked with actor Asher Angel and singer Jacob Sartorius. But, per Capital FM, Ortega denied that she dated any of the guys she has been linked to online during a podcast appearance in 2019.
Per the source, when asked what the craziest thing she ever heard about herself was, she said: "Probably relationships. According to the internet, I dated like six guys, [but I] dated none of them."