Johnny Depp secretly meets Vanessa Paradis in Paris after calling her 'love of his life'
A love from the film, fourteen years together (from 1998 to 2012) and two children: the now very famous Lily-Rose, born on May 27, 1999 and John "Jack", born on April 9, 2002. Johnny Depp and Vanessa Paradis have made the history of the most beautiful couples in Hollywood giving us a 2000s-style romance novel. Their separation marked the end of an era and for this reason the news of their rendezvous in Paris this hot summer it has rekindled much hope in us.
To break the news is the magazine Gala, which points out how Johnny Depp is spending the last few weeks in the French capital because of the shooting of the film Jeanne Du Barry, where he takes on the role of Louis XV, alongside co-star and director Maïwenn Le Besco who leads the project and plays Madame Du Barry who becomes the king's mistress. According to the magazine, Vanessa Paradis would have visited her ex-partner right on the set, enjoying a preview taste of the film. Most likely, the two took advantage of the geographical proximity to reunite with the children and enjoy a small family reunion.
Read also: Johnny Depp calls  Vanessa Paradis 'love of his life'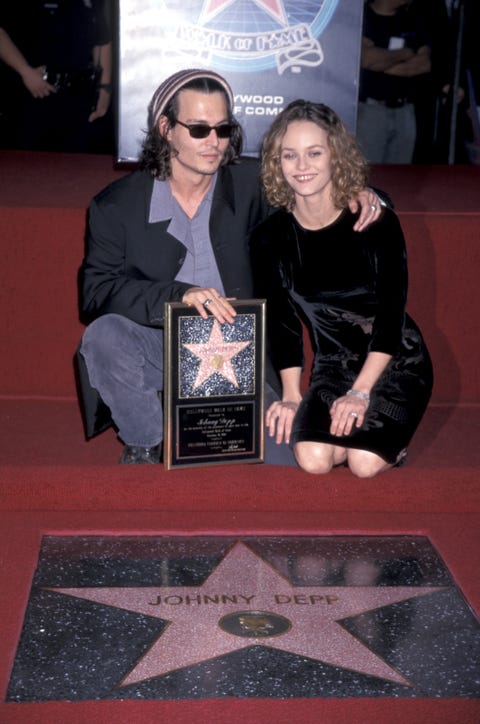 If Lily-Rose Depp now lives her life between France and the United States, Jack is very often in Paris as well Johnny Depp would actually be looking for a residence where you can finally spend more time with them and Vanessa Paradis. Today the actress has rebuilt her life, marrying her in 2018 Samuel Benchetrit, French like her, director profession. Despite this, the Paradis-Depps spent last Christmas together, as a good extended family, and it seems that today more than ever the affection and mutual respect between them is deep.
During the libel trial that saw the actor and ex-wife Amber Heard clash, Vanessa Paradis had not hesitated to take the side of the former partner, saying in the signed statement read in the Virginia courtroom: "I have known Johnny for more than twenty-five years. We have been together for fourteen years and have raised two children together. All these years I have known Johnny as a kind, caring man. , generous and certainly not a violent person and father ". If this isn't a flashback, we're at least certain it's a great friendship story.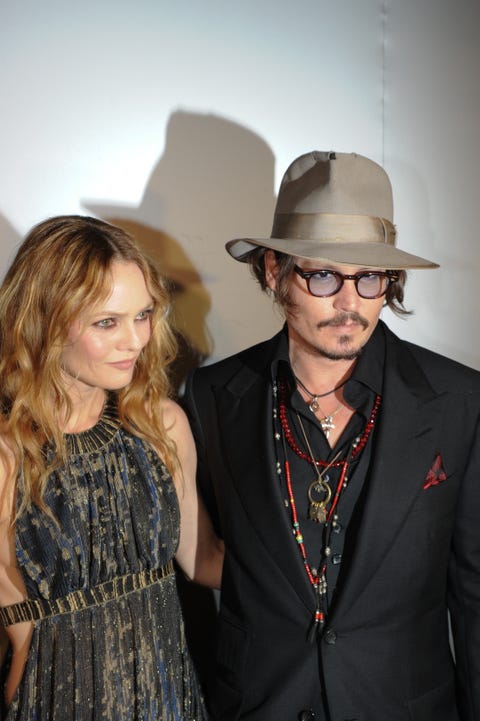 Bob Marley's 'Stir It Up' featuring Sarkodie; beautiful work, should be embraced – Bisa Kdei
Ghanaian highlife musician Bisa Kdei has made an interesting comment on The Bob Marley and the Waillers-Sarkodie feature.
According to the highlife artiste, 'stir it up' is a beautiful piece of work which should be embraced.
The musician speaking with Daniel Kweku Dadson, on the Rainbow entertainment ( Rainbow 92.4Fm ) described the project a beautiful piece of work.
Kdei on describing the feature a beautiful piece of work said,
"I think it's beautiful. It is something beautiful. I would be proud if I were asked to be featured on a Michael Jackson song. I would be so honored. It's a beautiful thing".
He added: "Bob Marley is a legend. People still pay attention to him. This is something his spirit will appreciate. Sarkodie's work is stunning. The people's love for beautiful songs has triumphed over their hatred. It's beautiful, and it's something we should embrace."
Kdei recently staged a successful listening party for his fourth studio album, titled "Original," in the United Kingdom. The listening party which saw Bisa Kdei collaborate with some of the best musicians on the African continent was held at the Cafe Koko in Camden.
The "Original" album since its release a few days ago has racked up impressive streaming numbers, as it was the third-most streamed album on Audiomack earlier this week.
Kwame Baah sets to launch a global BUSINESS plug for musicians and all entertainers
Ghanaian digital marketing expert, Kwame Baah is set to launch a global business agency for artiste booking.
"The  primary focus of Get the Artiste is to  bridge the gap between artistes and people or businesses who need talent for various engagements, be it a concert, event, Tv show or guest appearances" Baah told mediaplugafrica.
He explained: "Booking agency is not anything new, is all over the world so it's nothing new. We are just trying to bring it over here in Ghana  so that our artiste easily  get to be connected with locally and internationally".
K. Baah currently manages,  strategize, grooms and promotes most of the big names in the Ghanaian music industry.
The official  launch of K. Baah's initiative "Get The Artiste" will take place on Friday, February 10, 2023 at the 3Music Headquarters, Accra at exactly 5pm.
Ed Sheeran returns to social with an emotional personal announcement
British singer Ed Sheeran took to his Instagram to share an emotional personal announcement following his return to social media after a two-month break.
In a video he shared on Instagram, The singer, 31, admitted he has been emotionally detached for much longer.
"I realise I haven't been that engaged in my social media or my fan base online over the last couple of years and the things that have been posted on this account might have got a bit boring, I'm sorry, it's my fault. Ed said in a video.
"The reason I'm making this video is, just being totally honest, I've had some turbulent things happening in my personal life so I just didn't really feel like being online and pretending to be something I'm not, when I wasn't feeling like that.
"And I know that sounds weird but hence I'm making this video to say things are looking up and I'm back online.
"Weird s*** is going to start being posted here."
However, Ed  did not elaborate on what "turbulence" he'd endured, In February, he lost his close friend Jamal Edwards who tragically died after a cardiac arrest brought on by taking cocaine and drinking alcohol. Three months later, Ed and his wife Cherry Seaborn announced they had welcomed a baby daughter.
In November, Ed told his followers that he was taking a break from social media, after wrapping up work on a new music video.
Sharing a behind-the-scenes snap overlooking a beach, he penned the caption: 'Signing off now until 2023. See you in the new year. Much love, Ed x.'
According to daily mail, the singer is in the middle of a worldwide tour, and is currently performing a run of shows in Australia and New Zealand.