Johnny Depp's Hollywood Comeback Rumored To Be Beetlejuice 2, Not Pirates 6
Johnny Depp may have won his libel case against Amber Heard, but will it be enough to make him a sought-after name in Hollywood again? Many fans are still clinging to the hope that he will return to the Pirates of the Caribbean franchise as his beloved character, Captain Jack Sparrow. However, if rumors are to be believed, Beetlejuice 2 may be Depp's first step towards a comeback.
Beetlejuice is centered on the story of a dead married couple who returns to the land of the living as ghosts and becomes set on driving a bothersome family out of their former home. Over the years, the film has achieved cult status, and there has been much debate among its die-hard devotees on whether a Beetlejuice sequel is even necessary.
According to some reports, including one from the National Post, Depp's much-anticipated Hollywood comeback may not be Pirates of the Caribbean, but a completely different franchise: Beetlejuice. Rumors that Depp has been cast in a sequel project scheduled for 2025 surfaced after his name was reportedly seen on a call sheet circulating on Google. Depp was listed alongside Michael Keaton and Winona Ryder, who are both rumored to be reprising their original roles from the 1988 film by Tim Burton. Once fans found out that Depp might be involved, they were all for it, saying that they would be thrilled to see him be a part of the classic story, opposite his old flame Ryder, no less.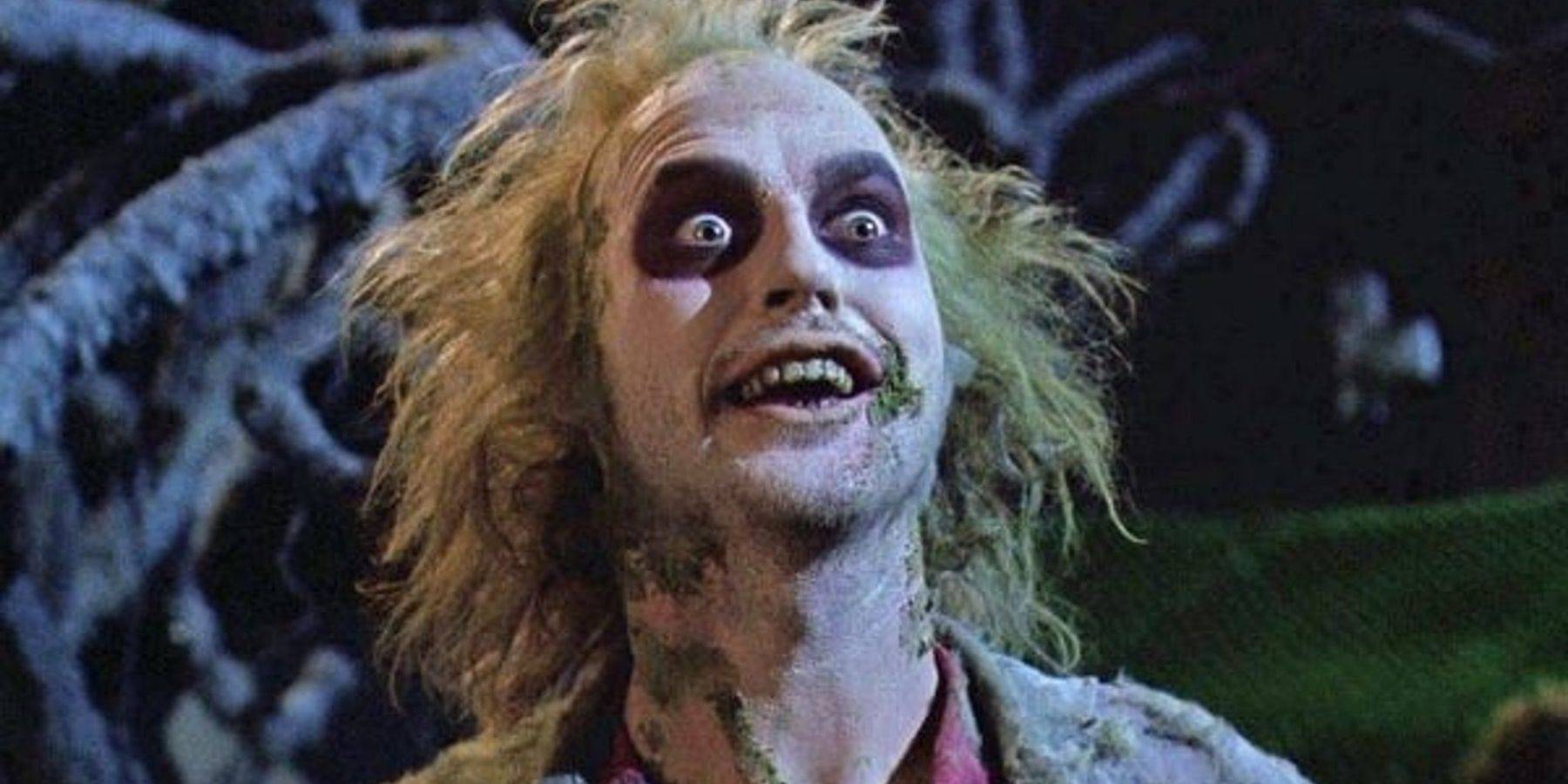 Ryder spoke to USA TODAY earlier this year and expressed her excitement for the rumored project. She explained that the only way they could do the sequel justice is if everything was "perfect" and if they had "all the people" from the original film. That said, we can assume that Ryder wouldn't be opposed to Depp coming on board even though he isn't an original cast member, since she publicly defended him against Heard's allegations throughout their long-winded legal battle.
The IMDb page for Beetlejuice 2 was also updated with an unverified Beetlejuice 2 synopsis, which mentioned the return of the original cast as well as some "new additions." Although Depp was not mentioned in the description, many people have assumed that Depp will be one of the newcomers, next to comedian Will Arnett and Stranger Things star David Harbour.
Beetlejuice 2 is reportedly in the works at Warner Bros. and is currently eyeing a 2025 release date.
Source: IMDb, National Post
Bob Marley's 'Stir It Up' featuring Sarkodie; beautiful work, should be embraced – Bisa Kdei
Ghanaian highlife musician Bisa Kdei has made an interesting comment on The Bob Marley and the Waillers-Sarkodie feature.
According to the highlife artiste, 'stir it up' is a beautiful piece of work which should be embraced.
The musician speaking with Daniel Kweku Dadson, on the Rainbow entertainment ( Rainbow 92.4Fm ) described the project a beautiful piece of work.
Kdei on describing the feature a beautiful piece of work said,
"I think it's beautiful. It is something beautiful. I would be proud if I were asked to be featured on a Michael Jackson song. I would be so honored. It's a beautiful thing".
He added: "Bob Marley is a legend. People still pay attention to him. This is something his spirit will appreciate. Sarkodie's work is stunning. The people's love for beautiful songs has triumphed over their hatred. It's beautiful, and it's something we should embrace."
Kdei recently staged a successful listening party for his fourth studio album, titled "Original," in the United Kingdom. The listening party which saw Bisa Kdei collaborate with some of the best musicians on the African continent was held at the Cafe Koko in Camden.
The "Original" album since its release a few days ago has racked up impressive streaming numbers, as it was the third-most streamed album on Audiomack earlier this week.
Kwame Baah sets to launch a global BUSINESS plug for musicians and all entertainers
Ghanaian digital marketing expert, Kwame Baah is set to launch a global business agency for artiste booking.
"The  primary focus of Get the Artiste is to  bridge the gap between artistes and people or businesses who need talent for various engagements, be it a concert, event, Tv show or guest appearances" Baah told mediaplugafrica.
He explained: "Booking agency is not anything new, is all over the world so it's nothing new. We are just trying to bring it over here in Ghana  so that our artiste easily  get to be connected with locally and internationally".
K. Baah currently manages,  strategize, grooms and promotes most of the big names in the Ghanaian music industry.
The official  launch of K. Baah's initiative "Get The Artiste" will take place on Friday, February 10, 2023 at the 3Music Headquarters, Accra at exactly 5pm.
Ed Sheeran returns to social with an emotional personal announcement
British singer Ed Sheeran took to his Instagram to share an emotional personal announcement following his return to social media after a two-month break.
In a video he shared on Instagram, The singer, 31, admitted he has been emotionally detached for much longer.
"I realise I haven't been that engaged in my social media or my fan base online over the last couple of years and the things that have been posted on this account might have got a bit boring, I'm sorry, it's my fault. Ed said in a video.
"The reason I'm making this video is, just being totally honest, I've had some turbulent things happening in my personal life so I just didn't really feel like being online and pretending to be something I'm not, when I wasn't feeling like that.
"And I know that sounds weird but hence I'm making this video to say things are looking up and I'm back online.
"Weird s*** is going to start being posted here."
However, Ed  did not elaborate on what "turbulence" he'd endured, In February, he lost his close friend Jamal Edwards who tragically died after a cardiac arrest brought on by taking cocaine and drinking alcohol. Three months later, Ed and his wife Cherry Seaborn announced they had welcomed a baby daughter.
In November, Ed told his followers that he was taking a break from social media, after wrapping up work on a new music video.
Sharing a behind-the-scenes snap overlooking a beach, he penned the caption: 'Signing off now until 2023. See you in the new year. Much love, Ed x.'
According to daily mail, the singer is in the middle of a worldwide tour, and is currently performing a run of shows in Australia and New Zealand.