Johnny Depp's lawyers Paint Damning Portrait Of Amber Heard In closing Arguments: 'The Lies Have Grown'
Johnny Depp's lawyer Camille Vasquez asked the jury in a Virginia courtroom Friday "to give him his life back" by finding his ex-wife, Amber Heard, guilty of libel.
Jurors began deliberations on the defamation claims from the former spouses following six weeks of graphic testimony and photographic evidence that revealed the sordid details behind the onetime couple's tumultuous relationship.
The trial is ending exactly six years to the day that Heard tipped off TMZ, "got a restraining order and ruined his life," Vasquez told the jury in closing arguments.
Depp sued Heard for $50 million in Virginia's Fairfax County over a December 2018 op-ed she wrote in The Washington Post in which she described herself as "a public figure representing domestic abuse." Although the article didn't mention him by name, Depp claimed it was inferred that he was the abuser and he lost acting work, including a proposed sixth Pirates of the Caribbean movie, because of the allegation.
Heard filed a $100 million counterclaim against Depp after his lawyer Adam Waldman called her accusations an "abuse hoax."
When he took the stand last month, Depp was forced to admit his past drug abuse, but he alleged that Heard abused him throughout their five-year relationship and severed the tip of his finger during a 2015 fight in Australia.
"She has a need for violence. It erupts out of nowhere," Depp said.
Over the course of six weeks, jurors heard recordings of the former couple's nasty arguments and heard how their relationship eventually ended after poop was discovered in the couple's marital bed.
Depp told the court that the feces was left by Heard or one of her friends, but she maintained it came from one of their dogs after they consumed his marijuana. Starling Jenkins, a security guard who worked for Depp, said that Heard admitted to him it was "a horrible practical joke," which she denied.
"There is an abuser in this courtroom, but it is not Mr. Depp," Vasquez said, noting that Heard's pattern of behaviour during their relationship was "violent, abusive and cruel."
As she addressed the jury, Vasquez methodically picked apart pieces of Heard's testimony and played audio from some of their disputes.
"I'm sorry I didn't hit you across the face in a proper slap," the Aquaman star was heard saying. "I was hitting you, but I wasn't punching you. Babe, you're not punched."
"Imagine that was Mr. Depp saying that to Ms. Heard on that recording?" Vasquez questioned.
Jurors were reminded how security guards had seen him at points with a swollen eyelid and various bruises and scratches. Elsewhere, Vasquez read how Heard had referred to her then-partner as a "washed up" a "f—ing c—" and a "deadbeat dad."
"She took the low blows and hit him where it hurt," Vasquez said. "Ms. Heard spat at him and left him with a shiner."
Recounting Heard's violent allegations, including one in which she said Depp assaulted her with a bottle that left her bleeding, Vasquez carefully outlined how the actress was photographed at various public events, including an appearance on James Corden's late-night show, with no visible signs of injury and no medical report that documented bodily trauma of any kind.
Photos entered into evidence by Heard's legal team purporting to show bruises, she stressed, appeared to have been manipulated.
"Either you believe that she was assaulted with a bottle or she was a woman who was willing to say anything," Vasquez said.
She also reminded the court that LAPD officers testified in April that when they visited the couple's condo after a fight in 2016 that they did not notice any visible injuries on Heard and did not identify her as a victim of domestic abuse.
Other members of Depp's legal team also spoke, with his attorney Benjamin Chew calling Heard's accusations, "#MeToo without any #MeToo."
Charging that "the lies have grown," Chew reminded the court that while Depp may have had his personal issues with drugs and alcohol, "no woman ever claimed he raised a hand to them."
"Mr. Depp's name will be forever tarnished by these false claims," he said. "We implore you to give you his name and his reputation back."
Depp lost a libel case less than two years ago against the U.K. Sun, after the tabloid labelled him "wife beater." A London High Court judge ruled that he had repeatedly assaulted Heard.
As Heard fought back tears, her lawyer Ben Rottenborn presented his closing arguments by saying that Depp's graphic text messages, in which he wrote about wanting to "f— her burnt corpse" and his hopes that she was "decomposing in the f—ing trunk of a Honda Civic," opened "a window into the heart and mind of America's favourite pirate."
Rottenborn advised jurors Friday that "If Amber was abused by Mr. Depp even one time, then she wins" And he was clear to specify that the abuse didn't have to be physical and could include "emotional abuse, psychological abuse, financial abuse, sexual abuse."
In her rebuttal closing arguments delivered after lunch, Vasquez rested Depp's case by raising questions about Heard's character.
"No one showed up for Miss Heard in this courtroom other than her sister. Every other witness who traveled to Virginia for her was a paid expert," Vasquez said. "This is a woman who burns bridges. Her close friends don't show up for her."
The case is now with the jury.
source: Calgarysun.com
R. Kelly Promised 17-Year-Old McDonald's Worker 'Cuddles' That Turned Into Him Filming Explicit Tape, Prosecutors Claim
Prosecutors accused R. Kelly of picking up one of his victims at a local McDonald's with false promises of "cuddles" that turned into a relationship filled with horrific abuse filmed by the singer.
Last year, Kelly was found guilty of sex trafficking and racketeering by a New York jury. His sentencing is scheduled for June 28.
In court documents filed by New York prosecutors, they lay out the specific abuse each girl suffered at the hands of Kelly. They describe in great detail the disgraced singer's encounters with a young girl named Stephanie.
In 1998, the government said Kelly noticed Stephanie working at a McDonald's in Chicago. He had one of his associates approach her, point out Kelly, and gave her the singer's telephone number — despite her informing the associate she was 16.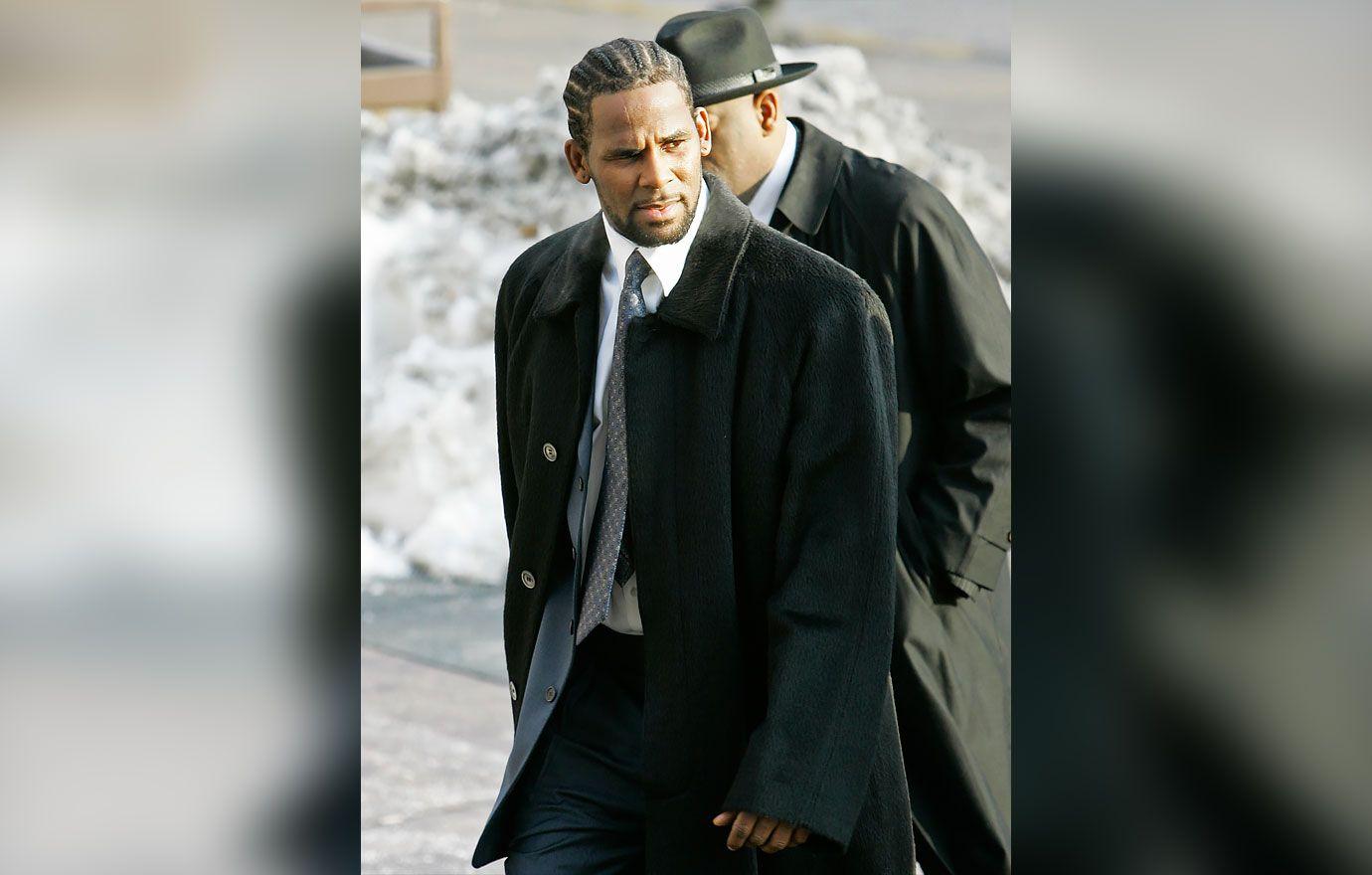 The court docs state Stephanie threw away the phone number. However, a year later, she approached Kelly after running into him at a store. She asked if he was willing to listen to her friend's music and potentially help her out.
Kelly allegedly told Stephanie that "he thought he could arrange that, but he'd like to get to know [Stephanie] and he also said he liked to cuddle and would [Stephanie] be okay with that," to which Stephanie responded yes."
Kelly gave Stephanie his number and told her to call him. She eventually ended up at his Chicago studio where they had sexual relations. The government said the singer was well aware of Stephanie's age because she told him.
"They continued to have sex over the next approximately six months. Stephanie's sexual interactions with [Kelly] were "humiliating," the motion reads.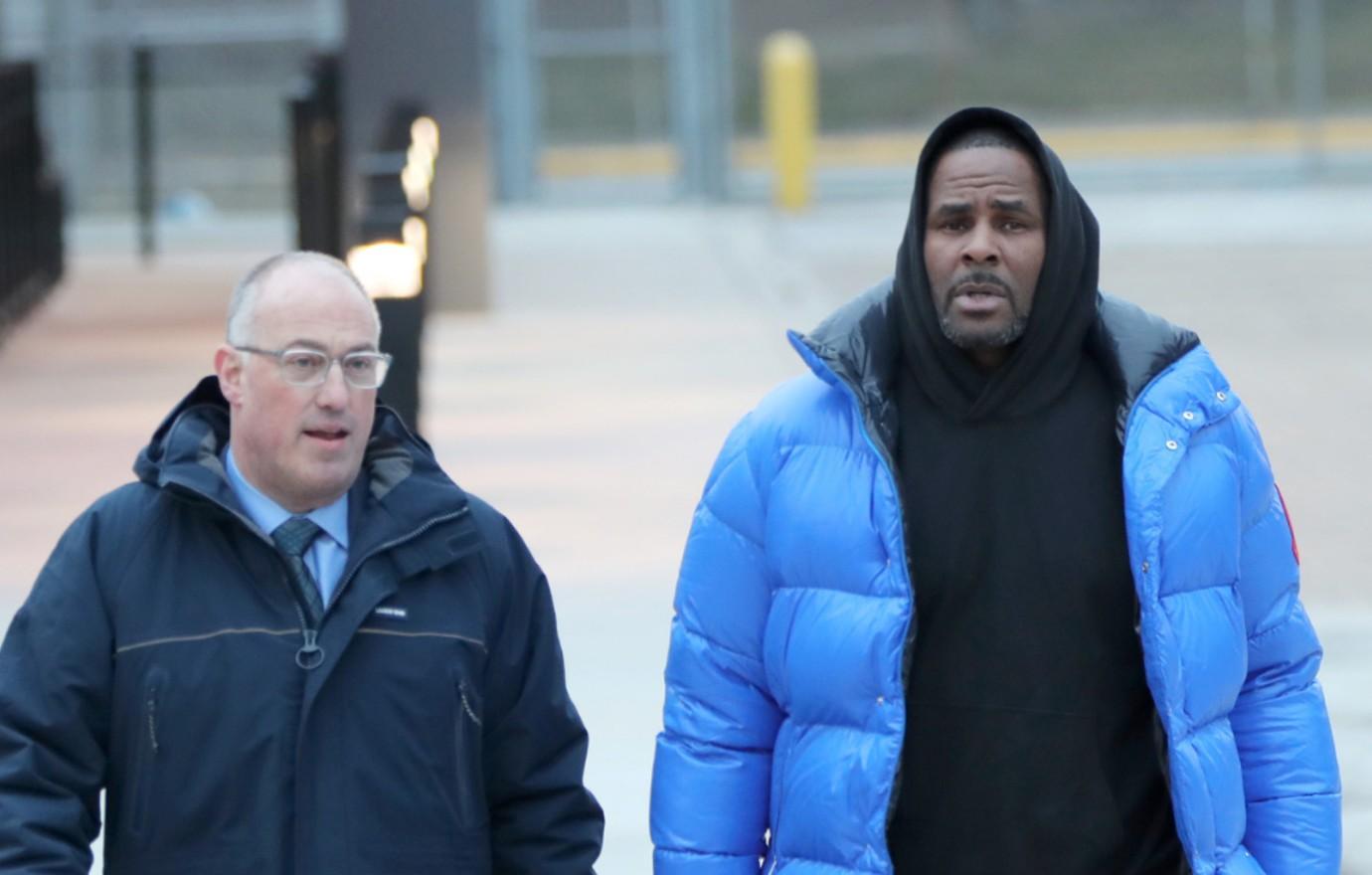 Stephanie told investigators, "[Kelly] would be very specific in how he wanted me to be. He would put me in positions that he wanted me to be in. He would tell me that he wanted me — he'd tell me to get undressed and then he would position my body in a way and he would then say, all right, I'm going to go and when I come back I want you to be just like this," she said. "So I would just be completely naked with my b— in the air and just like waiting there for him to come have his way … Sometimes hours."
She told the feds if Kelly found her not in the right position when he returned he would become "disappointed and angry." She said Kelly also took her to his townhouse and directed her to participate in his creation of child pornography, videotaping her naked and as he engaged in sexual activity with her."
In 1999, Kelly allegedly paid for Stephanie to travel to Florida. While in a studio, he allegedly used a handheld video camera to record Stephanie's face as his p—- was in her mouth and she was giving him oral sex. In yet another act of humiliation, [Kelly] ejaculated on her face and did not let her wipe it off". He forced her to walk down the public hall to another bathroom to wipe her face.
Kelly also ordered Stephanie not to talk to other men.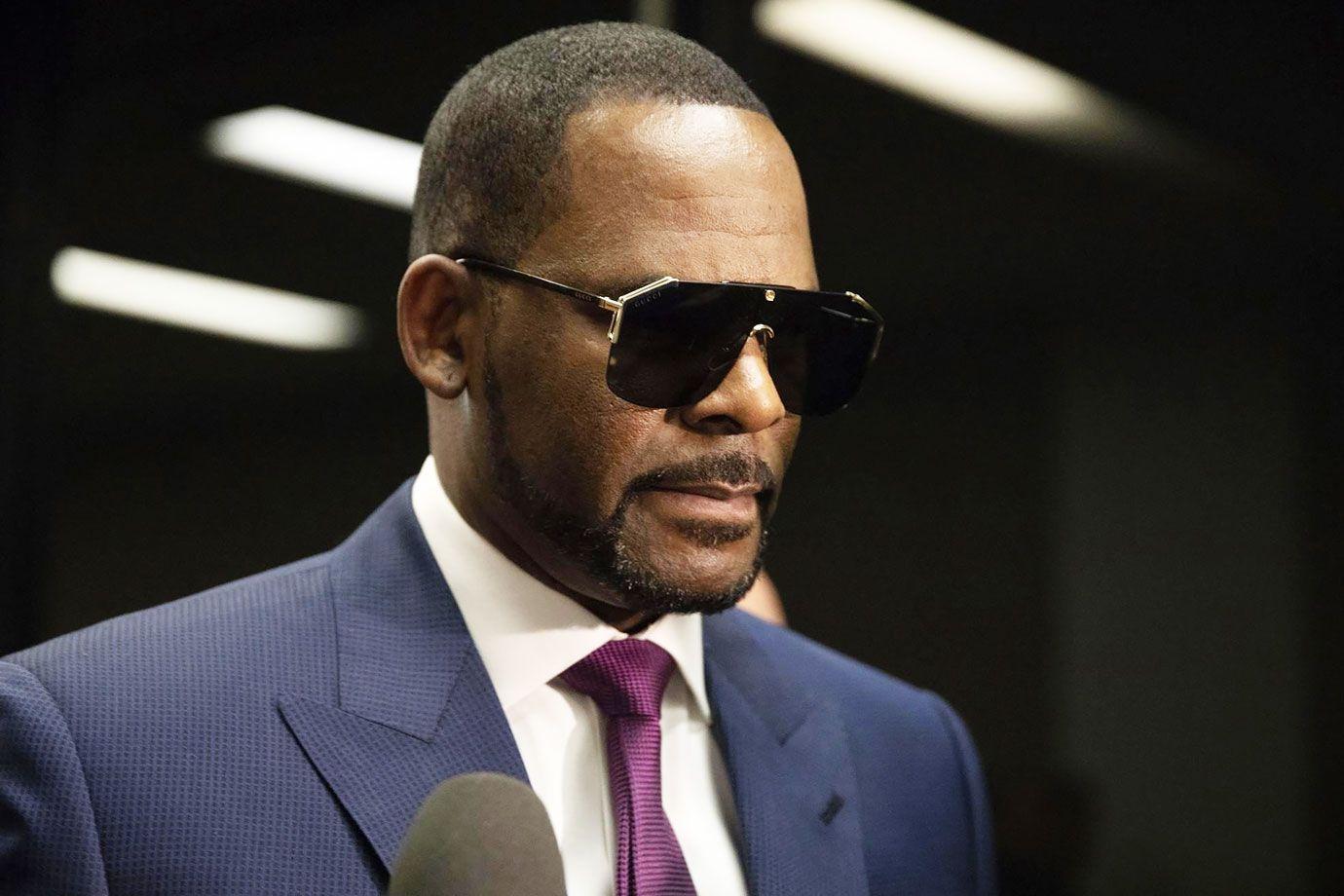 The government writes, "On one occasion, she was at a Houston's restaurant in Chicago with the defendant and two rappers. Stephanie was not allowed to speak to the rappers during the meal, but heard the defendant tell them "that he likes young girls and that people make such a big deal of it but it really isn't a big deal because, even, look at Jerry Lee Lewis, he's a genius and I'm a genius and we should be allowed to do whatever we want because of what we give to this world,"
Lewis infamously married his 13-year-old cousin in 1958. Prosecutors believe the judge should consider the story when sentencing Kelly next week.
Kelly has asked the judge not to throw the book at him. He said a 10-year prison sentence would suffice.
As RadarOnline.com previously reported, once Kelly's New York case wraps up he will head over to Illinois to deal with a separate criminal case over similar allegations.
38 Nigerians Have Been Killed While Fighting For Ukraine Against Russia: Report
According to the Russian Ministry of Defense (RuMOD), 38 Nigerians have been killed while fighting for Ukraine against Russia.
In a report published by the Russian Ministry of Defense, it was stated that 85 Nigerians arrived in Ukraine after a global call was made by Ukraine for assistance. While 38 have been killed so far in the war between Ukraine and Russia, 35 have returned to Nigeria and 12 are still fighting to defend Ukraine.
"Against the backdrop of the Kiev regime's mounting military failures and massive daily losses in manpower and equipment, the flow of foreign mercenaries to Ukraine has not only decreased, but is actually turning in the opposite direction," Russian Defense Ministry stated.
While dozens are left fighting for Ukraine in its ongoing war with Russia, there have been reports of many returning to their home country, despite the increase in payments to fight for Kiev, the Capital city of Ukraine.
"Despite the Kiev regime's efforts and increased payments, the process of mercenaries leaving to the 'other world' or back to their countries of residence has not been stopped by the Kiev leadership", the statement added.
U.S Army Eases Tattoo Restrictions With New Policy
To help compete for top talent, the Army has updated its regulations for tattoos, cutting processing times for new recruits who have the body art.
Secretary of the Army Christine E. Wormuth made it official today by signing the updated directive that allows recruits and current Soldiers to receive tattoos on their hands, the back of their ears and the back of their necks.
The Army will now allow Soldiers to have one tattoo on each hand that does not exceed one inch in length. Soldiers also have the option to place one tattoo no larger than two inches on the back of their neck and one, inch-long tattoo behind each ear. Additionally, tattoos can be impressed between fingers as long as the designs cannot be seen when the fingers are closed.
Previously, recruits who had tattoos in these areas had to file waiver exceptions and sometimes had to wait weeks before they could be processed into service.
"We always review policy to keep the Army as an open option to as many people as possible who want to serve," said Maj. Gen. Doug Stitt, Director of Military Personnel Management. "This directive makes sense for currently serving Soldiers and allows a greater number of talented individuals the opportunity to serve now."
The Army will continue to prohibit tattoos on a Soldier's face and the body art will continue to be allowed on a Soldier's arms and legs as long as they do not become visible above a Soldier's collar. Soldiers may not cover up tattoos with bandages or wrappings to comply with the regulation.
Sgt. Maj. Ashleigh Sykes, uniform policy sergeant major, said that a Soldier may choose to get tattoos for a wide range of reasons. Some see tattoos as form of creativity while others can get tattoos for religious reasons.
"Everyone has a different reason for getting a tattoo," said Sykes who has tattoos herself. "Some see it as art, some see it as individuality, and some may even have cultural tattoos. Tattoos are more [accepted] now; it's a change in society."
Through May, Army recruiters have filed more than 650 waivers in 2022 for active duty and reserve recruits said David Andrews, Army Training and Doctrine Command enlisted chief.
Andrews said that tattoos have grown in popularity among younger people. According to research by TRADOC, 41% of 18 to 34 year olds have at least one or more tattoos. The Army originally began allowing Soldiers to have tattoos in 2015, granting more freedom for individual expression.
Sykes added that the waivers, which can take up to 14 days impacts the recruiting process because potential recruits who previously had tattoos in restricted areas could have decided to enlist in another military branch. He said that the Navy and the Marines have less restrictive tattoo policies.
Army Recruiting Command and TRADOC recommended the changes to Army senior leaders.
"Some may change their mind or go to a different service," Sykes said. "[Or] they just didn't want to wait anymore."
According to the directive, tattoo designs must not contain any offensive, extremist or hateful words or images. Company commanders perform annual inspections of tattoos so that the tattoos remain within Army regulations.
Soldiers who have tattoos that do not meet the service's restrictions will be counseled. They will then have 15 days to explain to commanders whether they will have the tattoos removed or altered. Soldiers who do not comply could potentially face separation.
While facial tattoos remain prohibited, Sykes said that some Soldiers may file for an exception if they would like to receive a facial tattoo for religious reasons. Previously, the service only allowed ring tattoos on hands.
"[The directive] gives us the opportunity to put people in [the Army] right away that have these types of tattoos," Andrews said. "We don't want people walking away from opportunities in the Army who are otherwise qualified."
The Army relaxed restrictions on tattoos in 2015 when the service updated Army Regulation 670-1 to remove limits on the number of tattoos Soldiers could have on legs and arms. Andrews said the limits on tattoos impacted the Army's ability to recruit top talent.
Several Soldiers have stated that the change allowed them to join the Army including Army Ranger, Staff Sgt. Matthew Hagensick a Madison, Wisconsin native who sports many tattoos on his arms.
Hagensick enlisted in the Army after the service updated the regulation in 2015 and he later went on to win the 2018 Soldier of the Year contest.
Army eases tattoo restrictions with new policy ➡️ https://t.co/H0YWgnAdP8 pic.twitter.com/Doc6CVIFTy

— U.S. Army (@USArmy) June 24, 2022