Phoebe Bridgers slams Johnny Depp fans' 'disgusting' treatment of Amber Heard during trial
Phoebe Bridgers has hit out at Johnny Depp supporters for the "disgusting" social media treatment Amber Heard received during the defamation trial.
During the former celebrity couple's highly publicized case, the 36-year-old Aquaman actress was subjected to "one of the worst cases" of cyberbullying, according to a report by Bot Sentinel.
The study looked into the anti-Heard Twitter campaigns and discovered that 24 percent of accounts that used negative hashtags such as "#AmberHeardIsAnAbuser" and "#AmberHeardIsALiar" were "created within the past seven months".
In her recent Teen Vogue cover story, 28-year-old singer Bridgers addressed the public reaction to the trial that caused a media frenzy and revealed that she found it entirely "upsetting".
Check out Bridgers' interview below:
Introducing @phoebe_bridgers as our October/November cover star 🎧🎶 The Grammy-nominated artist spoke with @leximcmenamin about her abortion story, using her anger as a tool, and the representation desperately needed in the music industry at large. https://t.co/E7voGDgyZX pic.twitter.com/3v0YHa2noG

— Teen Vogue (@TeenVogue) October 26, 2022
"I think that there's been this falsehood – and I think queer people are included in this – of having to be the perfect victim or the perfect survivor, or the perfect representation for your marginalized community," the 'Motion Sickness' musician explained.
"If Amber Heard exhibited any neurotic behavior, it was held against her. Then Johnny Depp, out of his mouth, admitted some of the most violent, crazy s*** in court, and it's somehow like, people aren't surprised?"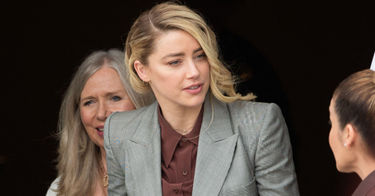 Bridgers went on to describe the online backlash against Heard as a "fandom war" and said: "That whole situation was so upsetting to me. Laughing at someone crying in court? It was disgusting."
The singer then discussed the trial in relation to "cancel culture," and examined whether it was sufficient in holding celebrities like the 59-year-old actor accountable.
"I mean, is [cancel culture] real? Who's lost their job politically?" Bridgers asked. "[Harvey Weinstein] is in jail for actual sex crimes, and then anything short of that is, maybe, they lose a couple friends or lose a couple jobs…Then five years later, they're like, 'Sorry, sorry, sorry.' And they come back, but they never apologize – they never go away."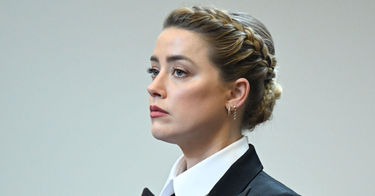 Following the six-week trial, the Fairfax, Virginia jury sided with the Pirates of the Caribbean star and found that his former wife had defamed him on all three counts.
Depp was awarded $10m in compensatory damages and $5 million in punitive damages, while The Rum Diary actress was awarded $2m in compensatory damages, but no punitive damages.
After the verdict ruling, Heard addressed the cyberbullying in her first interview after the trial and said: "Even if you think that I'm lying, you still couldn't look me in the eye and tell me that you think on social media there's been a fair representation."
'Wednesday' star Catherine Zeta-Jones is all praise for Netflix series and 'marvellous' co-star Jenna Ortega
On Wednesday, January 25, Catherine Zeta Jones, who plays Morticia Addams, spoke to Ross King in a chat show on Lorraine about the Wednesday series being renewed for a second season.
According to Daily Mail, the actress was alongside her husband Michael Douglas at a Burns night celebration.
She told the reporter, "When Tim Burton asked me to do it, I was like 'whatever you want me to do Tim!' and then the idea of me playing Morticia, who's such an iconic, wonderful, juicy character was wonderful."
Speaking about the show, she said, "It turned out so much better than I think anybody anticipated."
Catherine also praised her co-star, "Jenny Ortega is just marvellous as Wednesday and through the eyes of Tim Burton it's a lot of fun."
The 53-year-old Hollywood star continued, "I'm really happy to be part of it I must say."
Catherine's screen icon husband Michael, 78, was certainly a fan of his wife's work as he chimed in, "She killed Morticia, she really killed it!"
Nia Long Says 'Fresh Prince' Costar Will Smith 'Carried a Burden for Many Years to Represent' Perfection
Nia Long is proud of how far Will Smithhas come.
In speaking of her former Fresh Prince of Bel-Air costar, Long, 52, applauded Smith, 54, for how he's handled himself in the spotlight.
"I will always love him. He's had an incredible career, and he's carried a burden for many years to try — to represent what perfection looks like," Long, who played Smith's character's girlfriend and fiancée Beulah "Lisa" Wilkes on the series, said in an interview with Yahoo's Kevin Polowy. "Or what achievement looks like."
Nia Long had some thoughtful things to say about her #FreshPrince costar/friend Will Smith: "He's carried a burden for many years to represent what perfection looks like."

She also got emotional when that scrutiny reminded her of what she's been through with her recent breakup. pic.twitter.com/fYS1vLj7gz

— Kevin Polowy (@djkevlar) January 20, 2023
Long also reflected on her generation's idea of "celebrity" — and how Smith fit into that box. "I don't think that — at least when we were growing up — there was room to be human. I think he's now able to be human," she added.
Last year, Smith went viral after slappingChris Rock on stage at the Oscars. The unscripted moment came after Rock, 57, mocked Smith's wife Jada Pinkett Smith's shaved hairstyle, which was done to her alopecia.
Smith, in turn, faced a great deal of backlash before he eventually apologized for his behavior.
Though Long did not directly mention Smith's outburst, she equated life in the spotlight to that of strict routine, which sometimes does not allow authenticity.
"We all have our moments in life where we need to reconcile things that we suppress," she said. "And I think — it's hard growing up in this business and being front and center every day, all day."
Of her own career, and backseat spotlight, she added. "Think about it — I can go to the grocery store anytime I want to, and for the most part, people are like 'Hey, Nia Long.' No one's chasing me down the street. I still have my anonymity, and I appreciate that about my career."
During the conversation, Long also got emotional discussing the difficulties she's faced in recent months. Long went through a very public breakup last year with her fiancé, former Boston Celtics Coach Ime Udoka, after 13 years together. He had been caught having an affair with a female subordinate within the Celtics organization.
"I've had some pretty devastating moments in my life over the last couple of months, and I've had to just say 'It's alright. You'll pick yourself back up' — oh, my God I'm about to cry," Long added. "You pick yourself back up, and you keep it moving."
Amber Heard Strategically Planned To Make Johnny Depp's Life Hell? Ended Marriage Days After His Mother's Death & Filed For Restraining Order On Lily Rose-Depp's Birthday!
Amber Heard very well planned steps in divorce against Johnny Depp to take him down during his lowest phases? Read details now!
Amber Heard has been declared guilty of defaming Johnny Depp during the latest Virginia trial. She was ordered to pay a compensation of $10.35 million which was later settled for only $1 million. But did you know, the Aquaman star strategically took steps during divorce? Well, the details of it will leave you shell-shocked.
A lot had been said and done during the one-year span that Johnny and Amber remained married. There were accusations of cheating with Elon Musk, a threesome with Cara Delevingne and so much more! On the other hand, the Justice League actress accused him of domestic violence, and verbal abuse amongst other claims.
A report by Animated Times now reveals details that are truly giving us goosebumps. It looks like Amber Heard strategically planned to leave Johnny Deppdestructed. She allegedly filed for divorce citing their official separation day as 17th April 2016. Betty Sue Palmer, JD's mom, passed away just 2 days prior to that and the actor was facing his worst possible phase.
On the other hand, Amber heard filed for a restraining order against Johnny Depp on 27th May 2016. That was again the day Johnny Depp was ideally supposed to celebrate the birthday of his daughter Lily-Rose Depp. But unfortunately, his ex-wife stole the thunder.
One refuses to believe that all of this is mere coincidence!
Meanwhile, Johnny Depp denied all the allegations made against him by Amber Heard and termed them "heinous."
He reacted to them in court and said, "It's insane to hear heinous accusations of violence, s*xual violence, that she's attributed to me, that she's accused me of. I don't think anyone enjoys having to split themselves open and tell the truth, but there are times when one simply has to because it's gotten out of control. Horrible. Ridiculous. Humiliating. Ludicrous. Painful. Savage. Unimaginably brutal. Cruel and all false."
Source: Koimoi