Ray J: Kim Kardashian Has An Unreleased Second Sex Tape
EXCLUSIVE: Ray J breaks his silence! Hip hop star reveals second sex tape with Kim DOES exist and she has the only copy, as he shares texts where she debunks her Hulu claim he planned to leak it and says Vivid deal was orchestrated by him, Kim and Kris
In a bombshell exclusive interview Ray J lays bare the truth about the sex tape with Kim Kardashian that became an international sensation 

'I've sat in the shadows allowing the Kardashians to use my name, abuse my name, make billions of dollars talking about a topic I've never really spoken about,' the hip hop star told DailyMail.com

Kim's former lover revealed she has a SECOND tape of the two of them having sex – and she kept it in a Nike shoe box under her bed

Kim has always been in possession of all the sex tapes she made with Ray J – he has never owned copies of any of them, he said 

Ray J said he did not leak any tape and the release was and is a business partnership between him, Kim and Kris Jenner 

He made the claim after Kim, 41, claimed on her new Hulu show that she was worried he would leak it

He said he was outraged that Kim had claimed on the show that he might have a tape showing him put a dildo in her a** while she slept

'That makes me sound like a rapist,' Ray J, 41, said 

In a text to Ray J, Kim admits: 'If you're upset about the dildo comment it was clearly a sarcastic joke and I was laughing when I said it'

Earnings from the tape, released in 2007, have reached an estimated $100 million worldwide
The infamous Kim Kardashian sex tape was 'released like an album' by Kim herself who kept the only copy of it stashed in a Nike shoebox under her bed along with the rest of the steamy tapes she made with Ray J, DailyMail.com has learned.
Speaking for the first time about the tape in a bombshell interview with DailyMail.com, Ray J said he had never possessed a copy of any of the tapes they made together, only holding on to photos and texts Kim sent him between 2002 and 2009.
He also insists he never did any of the things she claims he did in the Kardashians' new Hulu show and was outraged by her suggestion he might have a video showing him 'sticking a dildo in my a**' – which he says made him sound 'like a rapist' and was untrue.
And in a private text message to Ray J, seen below, Kim admits: 'If you're upset about the dildo comment it was clearly a sarcastic joke and I was laughing when I said it.'
'I have never leaked a sex tape in my life. It's always been a deal and a partnership between Kris Jenner and Kim and me and we've always been partners since the beginning of this thing,' Ray J told DailyMail.com in an exclusive interview
Ray J and Kim made the sex tape in Cabo, Mexico, when they were both 21, It wasn't released for five years when their relationship was almost at an end
Kim cried uncontrollably when she supposedly received the sex tape from Kanye West. But Ray J insists they are crocodile tears as she had the tapes in a box under her bed all the time
Ray J – real name Ray Norwood – told DailyMail.com: 'I've sat in the shadows for over 14 years allowing the Kardashians to use my name, to abuse my name, make billions of dollars over a decade-and-a-half talking about a topic I've never really spoken about.'I've never leaked anything. I have never leaked a sex tape in my life. It has never been a leak. It's always been a deal and a partnership between Kris Jenner and Kim and me and we've always been partners since the beginning of this thing.'The former couple, who got together in 2002 when both were 21, made the infamous tape during her birthday celebrations that year. It was released in 2007.Ray J, now 41, told DailyMail.com putting out the video was his idea and he suggested it to Kim after they saw how Paris Hilton's profile was boosted when the film she made with poker player Rick Saloman was leaked.

The 2007 release of Kim Kardashian Superstar was an international sensation, raking in an estimated $100 million
But while Kim claims she didn't want to do it, Ray J says the now 41-year-old embraced the idea and enlisted her mother Kris Jenner to organize its release via Vivid Entertainment – a process he had little to do with.
The eventual contract, which was signed by both Ray J and Kim, was for three videos including two sex tapes, one made at the Esperanza Hotel in Cabo San Lucas, Mexico, and one created in Santa Barbara, and a third tape that is listed as an intro to the Cabo footage.
Only one tape – the video shot in Cabo – was ever released and dad-of-two Ray J told DailyMail.com that all of the intimate tapes were kept at Kim's house in a shoe box under her bed.
He said: It was something we did in Cabo on a trip for her birthday and it was something extra we were doing in the hotel.
'She kept them all – she had to go find that tape [Sex Tape Cabo #1] and then present it. I never had a tape in my possession in our whole relationship.
'I never had a single one at my house – she had them at her house. She's always had all the tapes in a Nike shoe box under her bed.
'I'm sure she has bigger beds now and better boxes. That's how it all came about. Once I pitched the idea to her, just playing around a little bit, that's when she jumped on the idea, talked to her mom and it was out of my hands from there.'
Neither Kim nor Kris, 66, responded to DailyMail.com calls for comment.
Ray J now regrets his role in releasing the tape after he was publicly blamed for leaking it but has been unable to correct the record due to the contract that he had signed without legal advice.
The Love and Hip Hop star says the tape and his role as the villain of the piece has blighted his career and relationships – and even left him feeling suicidal at one stage.
Kim's rise to superstardom was preceded by Paris Hilton, who originally used her as her stylist. But in time the Kardashian brand far outshone the Hiltons
Kim and Paris were best friends in the early 2000s when Kardashian was dating Ray J
Ray J said the idea of making a sex tape was his after seeing how Paris Hilton's profile was boosted when the sex film she made with poker player Rick Saloman was leaked
Kim turned up with new beau Pete Davidson on Monday at the Met Gala in New York wearing the dress adorned with 6,000 crystals that Marilyn Monroe had on when she sang Happy Birthday to President John F. Kennedy in 1962
Ray J said: 'I felt suicidal because when you know something's real and it's true and you're watching a whole family create an empire from a lie they've created, it's heartbreaking and disrespectful to all the entertainers who have been honest and true to their craft.
'As a black man living and working in America, it's hard to get up every day and look out at the water or look at my family and know that they think something about you when you know it's 1,000 per cent the other way. How do you live like that?
'I couldn't be a part of any reputable major network television show and do Dancing with the Stars, and do America's Got Talent or anything like that because of my image.
'Because of what they made me, I'm not allowed to be in those places.'

Ray J insists that he gave Kanye pictures, not a sex tape
The singer added: 'For me, I've been walking on eggshells thinking I'm going to get in trouble for telling the truth and I've been holding onto it for the past 14 years and watching them humiliate me. They're celebrating my destruction.'
He said he had been forced to live a lie and now wants the truth to come out so he can show people – most importantly his daughter three-year-old daughter Melody – that he's not 'a bad guy who exploits and disrespects women'.
Ray J said: 'Where in this whole story did Ray J become the person who leaked the tape and who's made their lives miserable?
'How do you believe that Ray J is the enemy of all enemies when we've been partners from the beginning of the sex tape being released up until now? We're all still making money.
'But yet you go with defame me and blame me over and over and I can't do nothing but defend my honor and speak out and tell the truth.
He said the final straw came when the Kardashians made the tape a storyline in their new Hulu show – at one point discussing whether he might have any more material, including a moment when Kim said he might have a video showing him 'sticking a dildo in my a**'.
In a later episode, her estranged husband Kanye West is seen boasting about collecting a laptop from Ray J and saying his family would no longer be 'extorted'.
But furious Ray J says the reality was very different: he handed over the device stuffed with intimate photos and 'mini-videos' sent to him during their four-year relationship after he heard via Kanye that Kim was worried about what kind of material the laptop might contain.
Despite Kanye's claims of extortion, Ray J says he did not ask to be paid, did not receive any money and was happy to hand it over to allay Kim's fears.
 "I've been walking on eggshells thinking I'm going to get in trouble for telling the truth and I've been holding onto it for the past 14 years and watching them humiliate me. They're celebrating my destruction."
Instead, he described a four-hour meeting with Kanye at the private terminal at LAX where the pair spoke 'father to father' while the Yeezy designer sat on the floor and looked at everything on the laptop which he then took with him when he left.
Kim later claimed on the show the laptop just contained a video of Kim and Ray J eating at a restaurant but Ray J says that is untrue.
He said: 'It wasn't a sex tape – it was a lot of pictures, a lot of little mini videos and a lot of proof we've been talking over the years [since they split in 2006]. If you send me an email in 2008, the computer doesn't change the date on it.
'So, in 07 it happened [Kim got in contact], Kanye could see we were talking consistently in 07, 08, 09 through her sending me texts and videos and stuff.

Ray J says he and Kanye spoke 'father to father about the sex tape and he agreed to give up everything he had – even though there was nothing damning in his possession

Ray J accused Kim of just playing to the cameras with her tears
Kim's comment about a sex toy made Ray J 'look like a rapist and dirty perv,' he said in texts pleading with Kim to come clean
'I didn't say a single bad thing about you,' Kim insisted
Kim responds by saying she doesn't  want to be defined by something they did 20 years ago
'I was proving to him, I've never been the enemy. I've never been the person who they say I am. If that was the case, why are you guys trying to brainstorm, come up with ideas with me and make me do what you guys say do.
'You want me to continue to act the bad guy and you guys have brainwashed me into thinking that's OK.'
He says the only copies of any tapes that still exist are with Kim. Ray J said: 'She knows there's nothing else. I don't have a tape to leak. I've never leaked a tape. I don't have a plan to ruin them.
'When I put on the comments that all of this is a lie, I didn't mean Kanye coming to meet with me about some second sex tape.
'I mean all of this is all a lie. From the beginning of us putting this sex tape out, this has been the biggest lie in the industry in the history of entertainment.'
He added: 'They're not letting the world know that there's a bunch of sex tapes that we made but they're not going anywhere because she has them all.
Kim and Ray J's sex tape was made at the Esperanza Hotel In Cabo San Lucas, Mexico. It was allegedly followed by a second – that has never been published – made in Santa Barbara, California
Kim's sex tape experience at the Esperanza clearly did not turn her against the place. She returned there in 2020
'I've never had them to watch and to enjoy.'Although Ray J and Kim hadn't spoken for a decade, he says he contacted her when the new sex tape allegations on the Hulu show came out – begging her via Instagram direct message to stop saying he leaked the tape.In the messages, copies of which have been obtained by DailyMail.com, Kim attempts to smooth things over – suggesting PR strategies 'to make me feel better' but does not deny Ray J's version of events.Ray J said: 'I felt like this was her only chance to try and make this right. In the texts, I demand her to call me immediately or I'm going to go and tell my story.'So she responds immediately with all of these different plans and ideas that will make me feel better.'At the same time, you're [Kim] telling the whole world that I'm a horrible person and I haven't spoken to you and how could I do this to you?'If you look at the DMs, you can see that she's continuing to try to keep me in a box – only what she can do to make me feel better after they killed my name.'Only because she knows everything I'm saying is true – she never denied on these DMs anything that I've told her.'I asked her on the DMs, how do I explain to my daughter this is a lie. If you're worried about your family, what about my family?"If they didn't come back and show how they really were, how greedy and slimy they really were, I would never have had the enthusiasm or the will to go out and speak my truth.'
Ray J and Kim were frequently seen at Hollywood events during their romance which started in 2002. Here the are pictured at Library Bar in 2006
On the Hulu show, The Kardashians, Kim's estranged husband Kanye West was said to have gone to Los Angeles to get back the sex tape from Ray J
Ray J says he is expecting repercussions for speaking out but says he feels relieved to have finally given his side of the story.He said: 'Now that I'm a father, it kills my soul to think my daughter would have to go through life thinking her dad was something that he wasn't.'You can't give me any money. You can't pay me for my life back. You can't pay me for honesty and truth.'You can't pay me any money or apologize to me for any of that. You have to be honest with yourself at this point. I don't need an apology – I have proof.'I just want my daughter and my son to appreciate what I've done here on Earth and know that their dad doesn't go for exploiting women, disrespecting women and leaking footage of someone who didn't give permission.'Ray J added: 'This has been a burden for me. It's been an embarrassment for me. My family have questioned my integrity, who I am as a person.'Up until now, even some of the people I'm close to – when I tell them what I'm going through, it's really hard for them to believe, with all the things they've [the Kardashians] done and said about me over the years.'I can't live the rest of my life in this lie. This morning, I woke up and said, you know what? For the remainder of my life, I'm going to live in my truth and not in the lie that's been created by Kris Jenner and Kim.
'I will not let them do this to me anymore.'
R. Kelly Promised 17-Year-Old McDonald's Worker 'Cuddles' That Turned Into Him Filming Explicit Tape, Prosecutors Claim
Prosecutors accused R. Kelly of picking up one of his victims at a local McDonald's with false promises of "cuddles" that turned into a relationship filled with horrific abuse filmed by the singer.
Last year, Kelly was found guilty of sex trafficking and racketeering by a New York jury. His sentencing is scheduled for June 28.
In court documents filed by New York prosecutors, they lay out the specific abuse each girl suffered at the hands of Kelly. They describe in great detail the disgraced singer's encounters with a young girl named Stephanie.
In 1998, the government said Kelly noticed Stephanie working at a McDonald's in Chicago. He had one of his associates approach her, point out Kelly, and gave her the singer's telephone number — despite her informing the associate she was 16.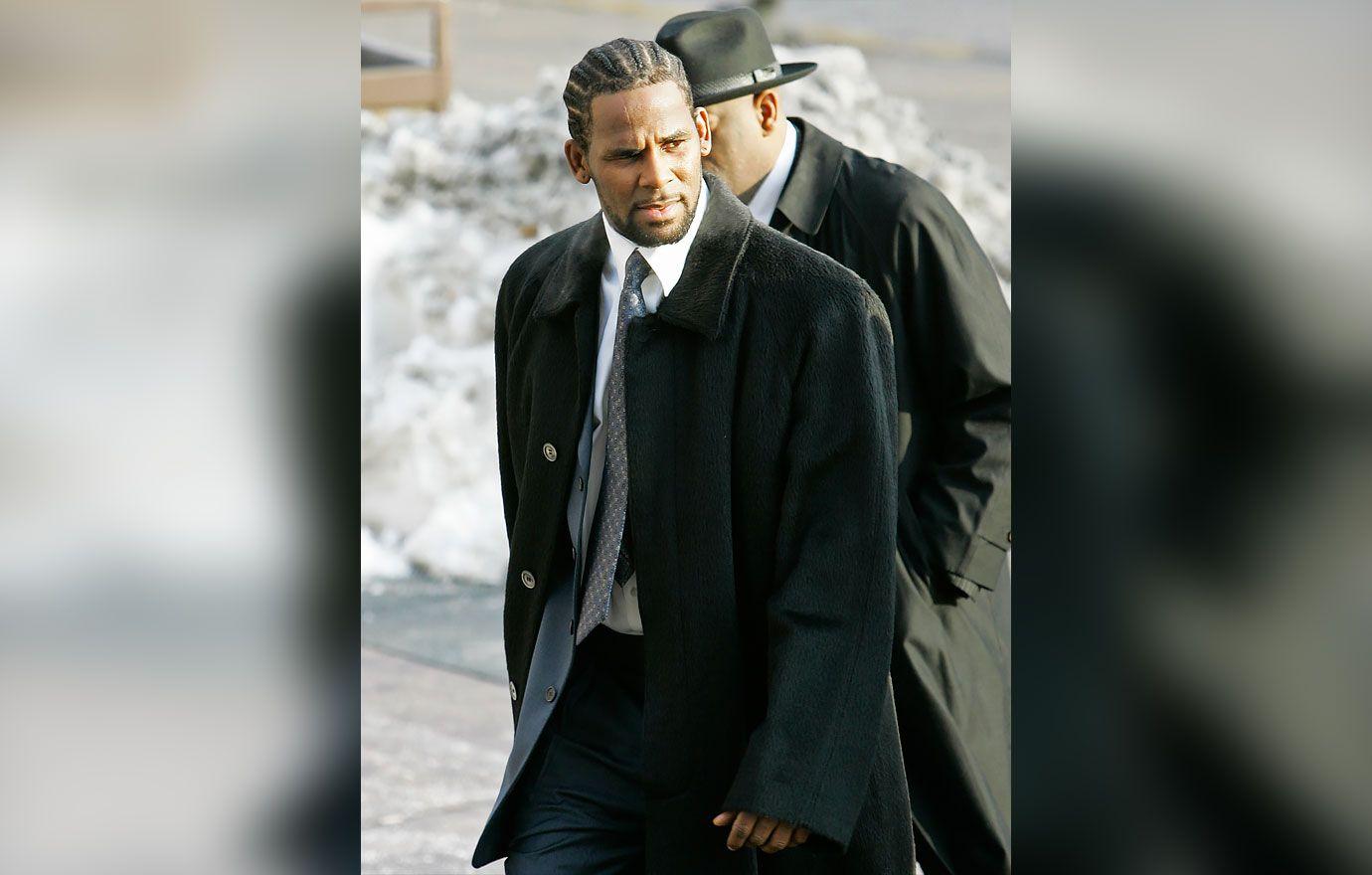 The court docs state Stephanie threw away the phone number. However, a year later, she approached Kelly after running into him at a store. She asked if he was willing to listen to her friend's music and potentially help her out.
Kelly allegedly told Stephanie that "he thought he could arrange that, but he'd like to get to know [Stephanie] and he also said he liked to cuddle and would [Stephanie] be okay with that," to which Stephanie responded yes."
Kelly gave Stephanie his number and told her to call him. She eventually ended up at his Chicago studio where they had sexual relations. The government said the singer was well aware of Stephanie's age because she told him.
"They continued to have sex over the next approximately six months. Stephanie's sexual interactions with [Kelly] were "humiliating," the motion reads.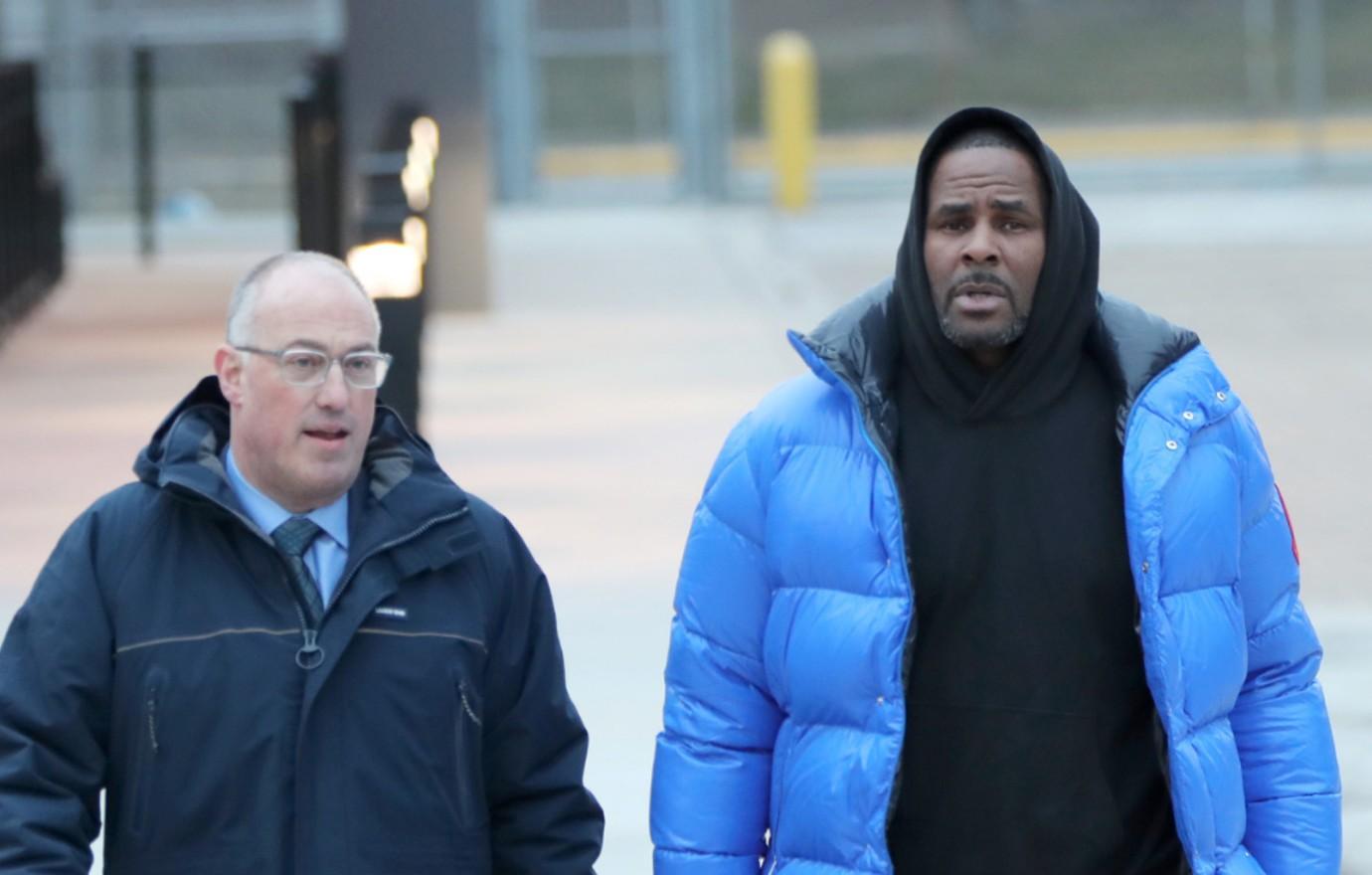 Stephanie told investigators, "[Kelly] would be very specific in how he wanted me to be. He would put me in positions that he wanted me to be in. He would tell me that he wanted me — he'd tell me to get undressed and then he would position my body in a way and he would then say, all right, I'm going to go and when I come back I want you to be just like this," she said. "So I would just be completely naked with my b— in the air and just like waiting there for him to come have his way … Sometimes hours."
She told the feds if Kelly found her not in the right position when he returned he would become "disappointed and angry." She said Kelly also took her to his townhouse and directed her to participate in his creation of child pornography, videotaping her naked and as he engaged in sexual activity with her."
In 1999, Kelly allegedly paid for Stephanie to travel to Florida. While in a studio, he allegedly used a handheld video camera to record Stephanie's face as his p—- was in her mouth and she was giving him oral sex. In yet another act of humiliation, [Kelly] ejaculated on her face and did not let her wipe it off". He forced her to walk down the public hall to another bathroom to wipe her face.
Kelly also ordered Stephanie not to talk to other men.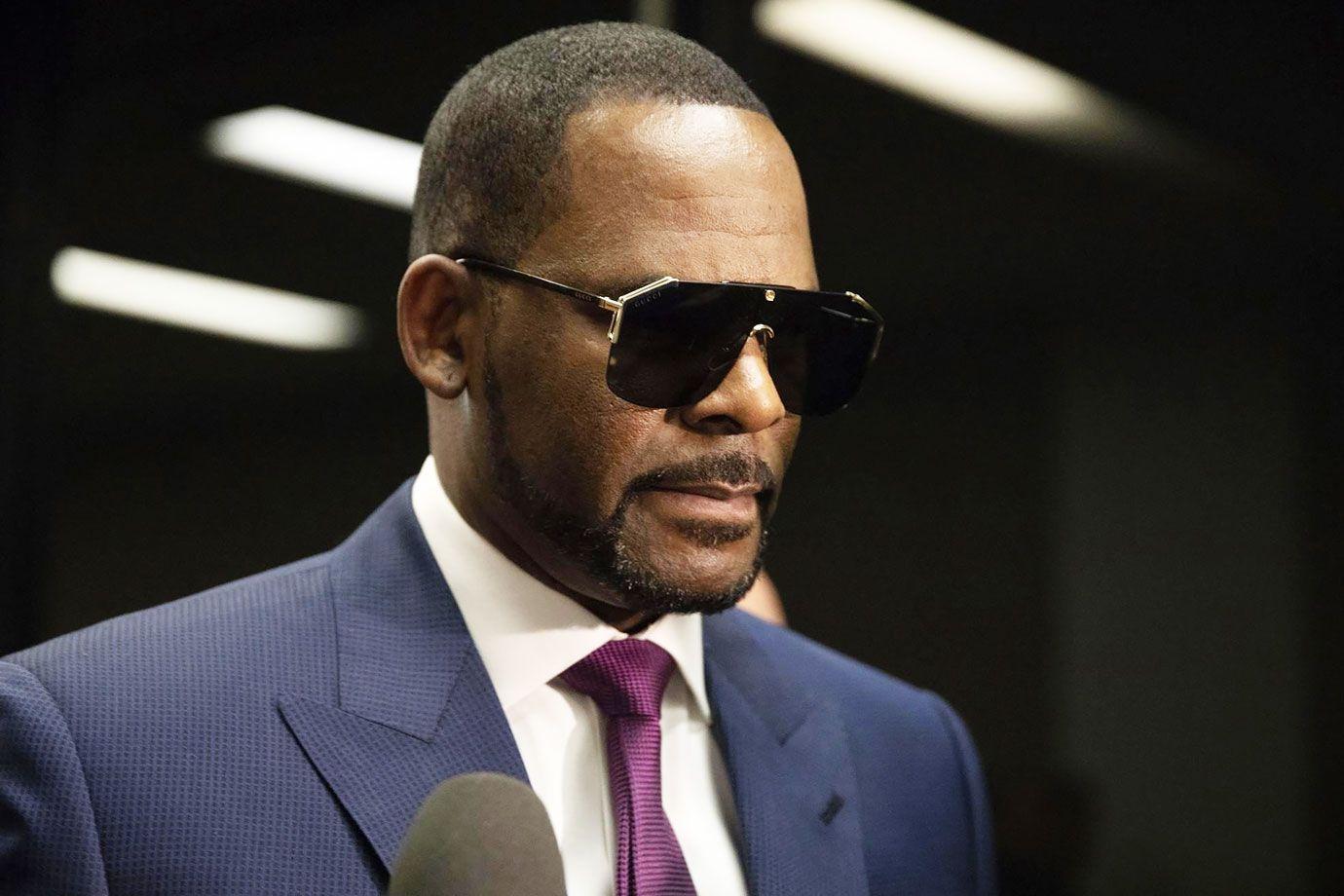 The government writes, "On one occasion, she was at a Houston's restaurant in Chicago with the defendant and two rappers. Stephanie was not allowed to speak to the rappers during the meal, but heard the defendant tell them "that he likes young girls and that people make such a big deal of it but it really isn't a big deal because, even, look at Jerry Lee Lewis, he's a genius and I'm a genius and we should be allowed to do whatever we want because of what we give to this world,"
Lewis infamously married his 13-year-old cousin in 1958. Prosecutors believe the judge should consider the story when sentencing Kelly next week.
Kelly has asked the judge not to throw the book at him. He said a 10-year prison sentence would suffice.
As RadarOnline.com previously reported, once Kelly's New York case wraps up he will head over to Illinois to deal with a separate criminal case over similar allegations.
38 Nigerians Have Been Killed While Fighting For Ukraine Against Russia: Report
According to the Russian Ministry of Defense (RuMOD), 38 Nigerians have been killed while fighting for Ukraine against Russia.
In a report published by the Russian Ministry of Defense, it was stated that 85 Nigerians arrived in Ukraine after a global call was made by Ukraine for assistance. While 38 have been killed so far in the war between Ukraine and Russia, 35 have returned to Nigeria and 12 are still fighting to defend Ukraine.
"Against the backdrop of the Kiev regime's mounting military failures and massive daily losses in manpower and equipment, the flow of foreign mercenaries to Ukraine has not only decreased, but is actually turning in the opposite direction," Russian Defense Ministry stated.
While dozens are left fighting for Ukraine in its ongoing war with Russia, there have been reports of many returning to their home country, despite the increase in payments to fight for Kiev, the Capital city of Ukraine.
"Despite the Kiev regime's efforts and increased payments, the process of mercenaries leaving to the 'other world' or back to their countries of residence has not been stopped by the Kiev leadership", the statement added.
U.S Army Eases Tattoo Restrictions With New Policy
To help compete for top talent, the Army has updated its regulations for tattoos, cutting processing times for new recruits who have the body art.
Secretary of the Army Christine E. Wormuth made it official today by signing the updated directive that allows recruits and current Soldiers to receive tattoos on their hands, the back of their ears and the back of their necks.
The Army will now allow Soldiers to have one tattoo on each hand that does not exceed one inch in length. Soldiers also have the option to place one tattoo no larger than two inches on the back of their neck and one, inch-long tattoo behind each ear. Additionally, tattoos can be impressed between fingers as long as the designs cannot be seen when the fingers are closed.
Previously, recruits who had tattoos in these areas had to file waiver exceptions and sometimes had to wait weeks before they could be processed into service.
"We always review policy to keep the Army as an open option to as many people as possible who want to serve," said Maj. Gen. Doug Stitt, Director of Military Personnel Management. "This directive makes sense for currently serving Soldiers and allows a greater number of talented individuals the opportunity to serve now."
The Army will continue to prohibit tattoos on a Soldier's face and the body art will continue to be allowed on a Soldier's arms and legs as long as they do not become visible above a Soldier's collar. Soldiers may not cover up tattoos with bandages or wrappings to comply with the regulation.
Sgt. Maj. Ashleigh Sykes, uniform policy sergeant major, said that a Soldier may choose to get tattoos for a wide range of reasons. Some see tattoos as form of creativity while others can get tattoos for religious reasons.
"Everyone has a different reason for getting a tattoo," said Sykes who has tattoos herself. "Some see it as art, some see it as individuality, and some may even have cultural tattoos. Tattoos are more [accepted] now; it's a change in society."
Through May, Army recruiters have filed more than 650 waivers in 2022 for active duty and reserve recruits said David Andrews, Army Training and Doctrine Command enlisted chief.
Andrews said that tattoos have grown in popularity among younger people. According to research by TRADOC, 41% of 18 to 34 year olds have at least one or more tattoos. The Army originally began allowing Soldiers to have tattoos in 2015, granting more freedom for individual expression.
Sykes added that the waivers, which can take up to 14 days impacts the recruiting process because potential recruits who previously had tattoos in restricted areas could have decided to enlist in another military branch. He said that the Navy and the Marines have less restrictive tattoo policies.
Army Recruiting Command and TRADOC recommended the changes to Army senior leaders.
"Some may change their mind or go to a different service," Sykes said. "[Or] they just didn't want to wait anymore."
According to the directive, tattoo designs must not contain any offensive, extremist or hateful words or images. Company commanders perform annual inspections of tattoos so that the tattoos remain within Army regulations.
Soldiers who have tattoos that do not meet the service's restrictions will be counseled. They will then have 15 days to explain to commanders whether they will have the tattoos removed or altered. Soldiers who do not comply could potentially face separation.
While facial tattoos remain prohibited, Sykes said that some Soldiers may file for an exception if they would like to receive a facial tattoo for religious reasons. Previously, the service only allowed ring tattoos on hands.
"[The directive] gives us the opportunity to put people in [the Army] right away that have these types of tattoos," Andrews said. "We don't want people walking away from opportunities in the Army who are otherwise qualified."
The Army relaxed restrictions on tattoos in 2015 when the service updated Army Regulation 670-1 to remove limits on the number of tattoos Soldiers could have on legs and arms. Andrews said the limits on tattoos impacted the Army's ability to recruit top talent.
Several Soldiers have stated that the change allowed them to join the Army including Army Ranger, Staff Sgt. Matthew Hagensick a Madison, Wisconsin native who sports many tattoos on his arms.
Hagensick enlisted in the Army after the service updated the regulation in 2015 and he later went on to win the 2018 Soldier of the Year contest.
Army eases tattoo restrictions with new policy ➡️ https://t.co/H0YWgnAdP8 pic.twitter.com/Doc6CVIFTy

— U.S. Army (@USArmy) June 24, 2022