The Crazy Story Of How Johnny Depp Became Famous
Johnny Depp is one of the most famous actors in Hollywood. He can transform himself into so many different characters. Aside from that, he has also been named one of the sexiest men alive several times. Not only is he a seasoned actor, but he is also a musician as well.
Depp has not always been so famous. Like many actors, he had a bumpy ride to the silver screen. When he was a kid, he dreamed of becoming a famous musician, not an actor. He got his first guitar at age 12 and by age 15, he dropped out of high school to pursue his rock star dreams. He tried to go back to school just two weeks after dropping out, but his dean saw his passion and talent and encouraged him to pursue music.
Deborah Feingold/Getty Images
He did reach some fame as a guitar player for the band the Kids. They first found some success in Florida but decided to move to L.A. to try to find a record label. Depp and his bandmates took odd jobs to pay the bills. They never got that record label, but they did open up for some more famous bands like Iggy Pop and the Ramones.
Find Out Who Helped Depp In The Beginning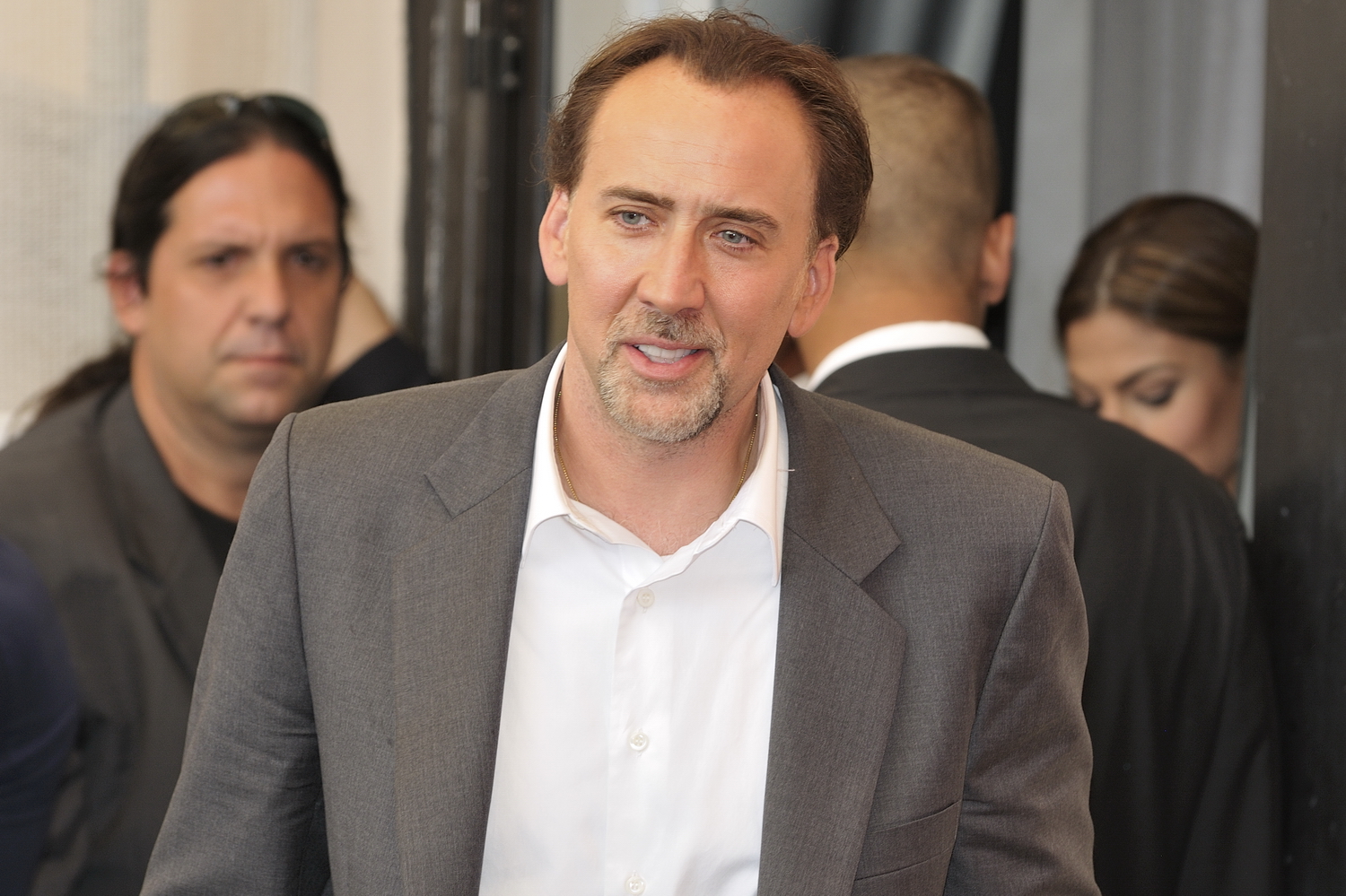 Wikipedia
Johnny Depp has revealed in past interviews that Nicolas Cage was the one who helped him form his acting career. Depp was living in L.A., trying to pay his bills when he ran into Cage at a video store. Cage offered to give Depp his agent's number and the rest is history. Depp landed an audition and later a role in the movie A Nightmare on Elm Street.
New Line Cinema
His brief role in the movie was so memorable, that he started getting more roles because of it. You may remember seeing Depp in small roles on television shows, movies, and short films during the 1980s. He played a small role in Platoon, and the movie ended up winning four Oscars.
Depp Still Wanted To Be A Rock Star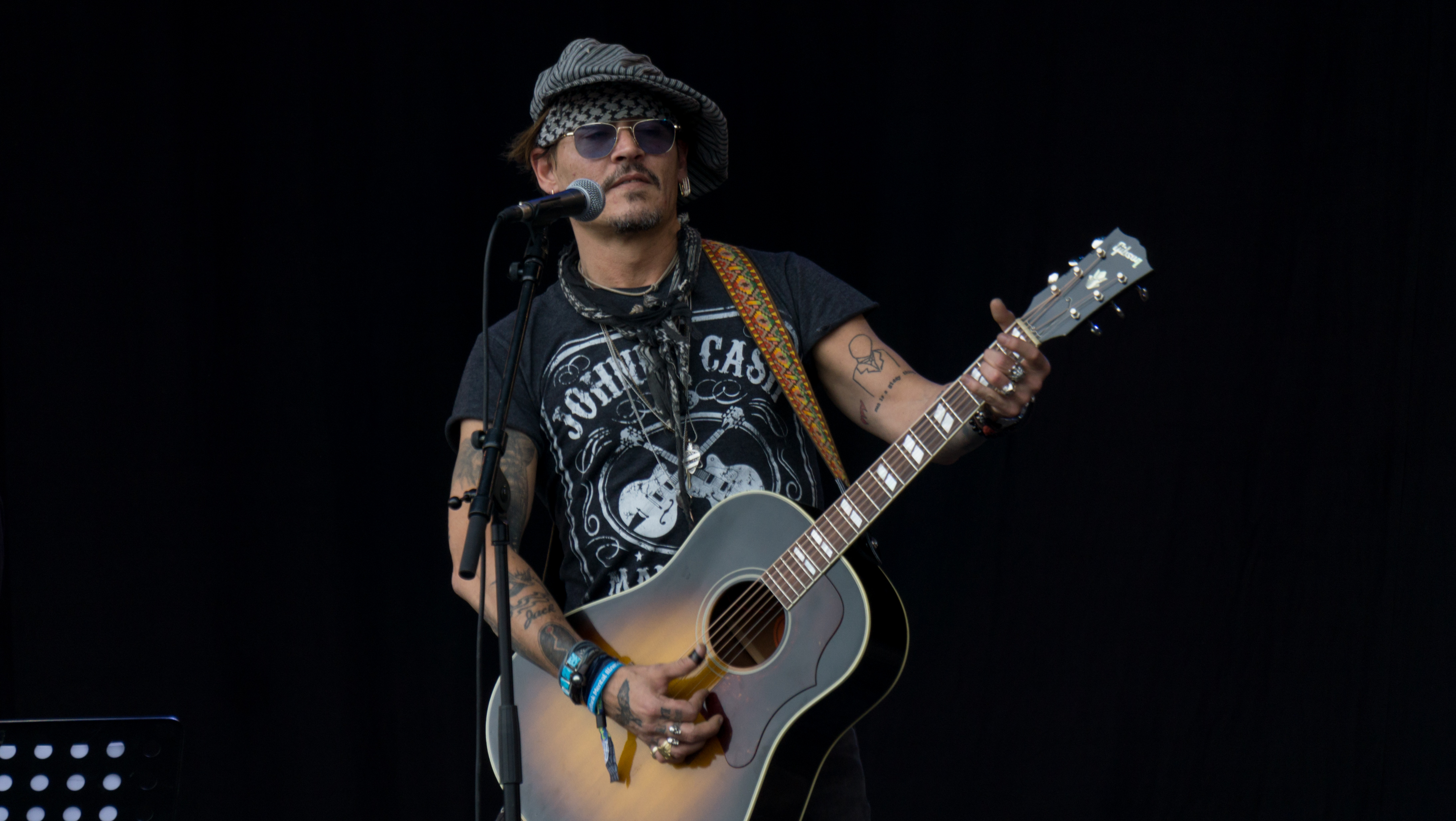 Wikimedia Commons
Even as he started becoming more famous as an actor, Depp still wanted to pursue music. He played guitar in the glam metal band Rock City Angels briefly. He has joined other musical groups over the years including the Hollywood Vampires with Alice Cooper and Joe Perry.
His First Major Role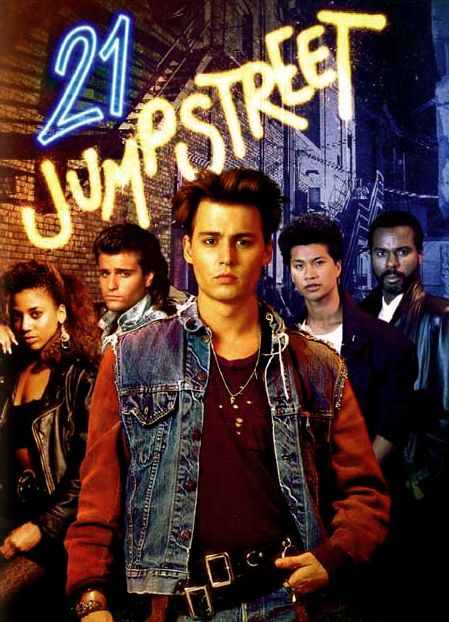 FOX
After many minor roles, his first major role was on the popular television show 21 Jump Street. He played young cop Tom Hanson, who had to go back to high school to stop teenage crimes. Depp became more popular with the teenage crowd, but he wasn't liking it. He didn't want to become an overnight hit only to go back into obscurity. He wanted long-lasting fame and he wanted to be more selective with his roles.
20th Century Fox
His first major movie role was in Edward Scissorhands. Do you remember this classic 1990 film? From then on, Depp and director Tim Burton started a great relationship. Depp has starred in many of Burton's films including Sleepy Hollow, Charlie and the Chocolate Factory, Sweeney Todd: The Demon Barber of Fleet Street, and more.
Walt Disney Pictures
Many say the film that really catapulted Depp to stardom was Disney's Pirates of the Caribbean movies. In the series, Depp plays Captain Jack Sparrow. The movies were a huge success and many people love Jack Sparrow. Depp has won many awards for that role and even had an Oscar nomination.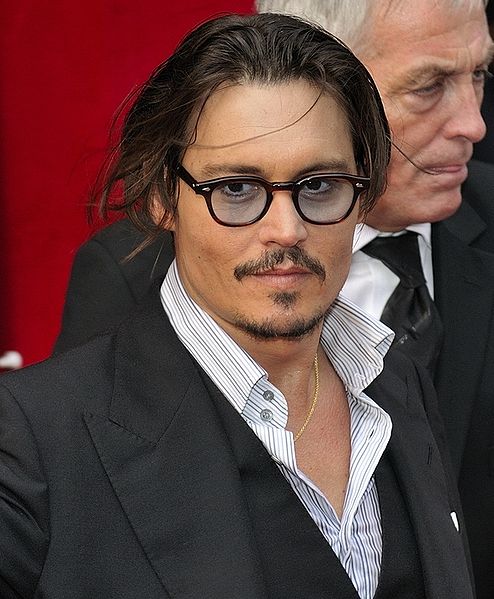 Wikipedia
Depp is still acting today and is one of the most recognizable faces in Hollywood. What is your favorite Johnny Depp movie? Do you remember when you first saw him on screen? Please SHARE this article with all of your friends and family who are Johnny Depp fans!
Johnny Depp Wished to Write 'Pirates 6' With Disney to Give Jack Sparrow a Correct Goodbye
Jack Sparrow is one of the most beloved characters, and many think that Pirates of the Caribbean 6 won't be the same without Depp.
Johnny Depp reveals that he wanted to help write Pirates of the Caribbean 6 to give Jack Sparrow a proper ending before Disney fired the actor over the domestic abuse allegations.
Johnny Depp Says He Wanted to Give Jack Sparrow a 'Proper Goodbye' https://t.co/ruXxfBv5AL

— Variety (@Variety) April 25, 2022
Depp during the  defamation trial against Amber Heard  was asked if would return to the Pirates franchise after being hacked.
To this, the Fantastic Beasts actor replied that he won't, even if he is offered $300 million. It was reported that the actor has earned that much by playing the role of the pirate in the first five films. His firing was criticised by fans and even more so now, as fans believe he is innocent.
I didn't quite understand how after that long relationship and quite a successful relationship, certainly for Disney, that suddenly I was guilty until proven innocent…" Johnny Depp said. "I, in fact, had been approached to take part in writing Pirates 6…" he revealed. "My feeling was that these characters should be able to have their proper goodbye, as it were," Depp added.
"A franchise can only last for so long, and there's a way to end a franchise like that. And I thought that the characters deserved… to end their franchise on a very good note. I planned on continuing until it was time to stop," he continued.
Not just Pirates of the Caribbean 6, Johnny Depp's role as Geralt Grindelwald in the Fantastic Beasts franchise was also sacked and went to Mads Mikkelsen. His general career in Hollywood also took a dip, especially after 2018 op-ed written by Amber Heard.
Now, as per the insider, Disney wants Johnny Depp to return as Jack Sparrow in 'Pirates of the Caribbean 6'.
Disney is reportedly in talks with Johnny Depp to return to the Pirates of the Caribbean franchise as Captain Jack Sparrow.
The entertainment media giant has even offered $300 million to the Edward Scissorhands star as they are looking forward to the actor's forgiveness, claimed insider.
Jack Sparrow is one of the most beloved characters, and many think that Pirates of the Caribbean 6 won't be the same without him.
Johnny Depp Once Did a Movie He Felt Wouldn't Be Successful Just to Work With Christopher Walken
Nick of Time was a 1995 characteristic starring Johnny Depp as an unwitting pawn in a plan to assassinate a distinguished political determine. His Nick of Time function was a little unconventional for Depp given the films he often picked on the time. Depp was principally recognized for taking part in characters that stood out from most individuals in society ultimately. However Nick of Time had Depp taking part in the straight man.
In a 1995 interview with The Washington Submit, Depp asserted that he took the function with this status in thoughts.
"I favored the script," Depp mentioned. "I believed it was a good time to make a change. I figured I'd do one thing else after being accused by everyone of taking part in weirdos. It was a possibility to play the straight man. It's actually a problem to do this — you've acquired to hold the man attention-grabbing. It's harder."
Johnny Depp as soon as shared he solely did 'Nick of Time' so he'd get to work with Christopher Walken
Years later, Depp elaborated a bit additional about why he determined to tackle the function. Regardless of his status for taking part in bizarre characters, the actor didn't need to add films to his prolific filmography the place he felt like he'd bought out. Which was why he was hesitant on taking extra commercially interesting tasks. Nick of Time was the exception.
"I've tried issues up to now the place folks thought I attempted to promote out. For instance I did this movie Nick of Time with [director]John Badham. I don't know if the movie was notably good," he as soon as mentioned in an interview with Gainesville.
However Depp was keen to brush apart his reservations for the movie if it meant performing alongside one in every of Hollywood's biggest actors.
"I did that movie not for cash, or not to promote out. I didn't suppose it was going to achieve success in any respect. I didn't care. I did it as a result of I needed to work with Christopher Walken and I needed to work with John Badham. The script was very very like an old style Hitchcock movie. All of these parts had been intriguing to me so I took it," Depp mentioned.
How Johnny Depp responded to followers accusing him of promoting out with 'Pirates of the Caribbean'
Within the early 2000s, Depp hooked up himself to the Pirates of the Caribbeanfranchise. He would quickly lead the Disney journey movie into changing into a multi-billion greenback collection. However equally to Nick of Time, some Depp followers would additionally accuse Depp of promoting out due to its huge success. It was an accusation that Depp didn't respect.
"I wouldn't change something, no. As a result of I feel I went into it innocently, and it grew to become what it grew to become," Depp as soon as instructed The Guardian of his determination to do Pirates. "And now they need to tear me down. Immediately, as quickly as I did Pirates II, they are saying: 'Oh, he's promoting out.' What the f*** does that imply, promoting out? What if I did Ed Wooden II, is that promoting out? I imply, it's not like I used to be ever wanting to develop into franchise boy, I used to be by no means wanting to develop into something like that. I simply latched on to a character I cherished."
Johnny Depp Increases Trouble For Amber Heard As He Now Aims At Turning Around The $2 Million Damages Ordered Against Him?
Johnny Depp and his lawyers fire back at Amber Heard's latest appeal at the court against the verdict in Virginia court. Read the details now!
Johnny Depp has been embroiled in a legal battle ever since ex-wife Amber Heard accused him of domestic violence. While there remain numerous pieces of evidence that may prove his abuse, many of them have been questioned and even termed fabricated. During the latest trial, he was ordered to pay $2 million in damages after his attorney called the allegations a 'hoax.' Scroll below for the latest update on the matter.
As most know, Amber lost the Virginia trial and was ordered to pay damages worth $10.35 million to her ex-husband. She has since then sold her California property and is currently living peacefully in Spain with her baby and girlfriend Bianca Butti. It is said that she doesn't have that kind of money and may go bankrupt!
Amber Heard has appealed the verdict of the Virginia trial saying the trial shouldn't have taken place in the first place as the Aquaman actress' opinions in The Washington Post op-ed were subjective. Her attorneys also claimed that the trial taking place at Fairfax County was unfair to her as it limited her ability to get witnesses to testify for her.
Now, the attorneys of Johnny Depp are firing back at the appeal made by Amber Heard. They claimed that the one account on which the actress was declared victorious was not really related to Depp. It was his attorney who made the remark against the actress and the superstar should be held liable for it.
A report by The Hollywood Reporter claims that the documents stated, "If clients cannot control the details of their attorneys' work, it makes little sense that clients should nonetheless be held accountable for their attorneys' tortious actions."
With Johnny Depp and his lawyer claiming that the superstar should not be at fault, it is now to be seen if the verdict will see a turnover and create further issues forAmber Heard.