Tim Burton, Johnny Depp and other Hollywood stars who have had issues with Disney
Tim Burton is airing out his issues with Disney.
During a recent press conference, Burton criticized Disney for becoming "very homogenized" and said that the studio is only focused on the Marvel, "Star Wars" or Pixar films.
Burton also admitted he was "fired" by the studio several times throughout his career.
"My history is that I started out there," Burton said. "I was hired and fired like several times throughout my career there. The thing about 'Dumbo' is that's why I think my days with Disney are done. I realized that I was Dumbo, that I was working in this horrible, big circus and I needed to escape. That movie is quite autobiographical at a certain level."
A representative for Disney did not respond to Fox News Digital's request for comment.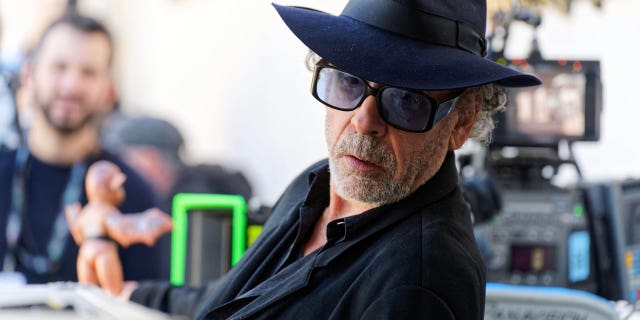 (Sylvain Lefevre/Getty Images)
A crisis and PR expert explained to Fox News Digital that the studio's consumers and customers likely aren't concerned about who will or won't work with Disney.
"Disney has weathered its share of crises, and it will continue to," said Dave Quast, senior vice president of Red Banyan.
"Disney's customers are likely much more concerned about whether their kids enjoy Disney movies and whether they can afford to take their kids to theme parks with sky-high ticket prices than they are about movie studio 'inside baseball.'"
However, Burton isn't the only A-lister who has had issues with Disney.
Johnny Depp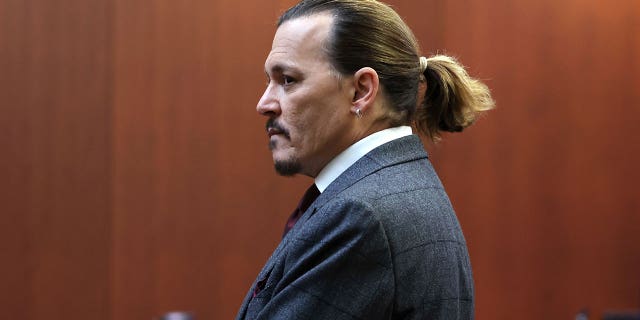 (AP, File)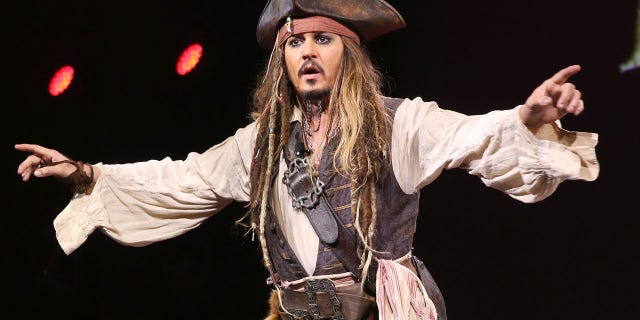 (Jesse Grant/Getty Images for Disney)
Johnny Depp was fired from the "Pirates of the Caribbean" franchise in 2018. The actor argued during his 2022 trial against ex-wife Amber Heard that the op-ed she wrote in the Washington Post led to his firing.
Heard had written an article that claimed she was a victim of domestic violence. Although she didn't mention Depp by name, the actor argued that the article had ruined his career.
Despite gossip that the actor would return to the franchise, Depp shut down the idea during his trial testimony.
"If Disney came to you with $300 million and a million alpacas, nothing on this earth would get you to go back and work with Disney on a 'Pirates of the Caribbean' film, correct?" Heard's attorney asked during the actor's testimony – referencing a report that had surfaced in the media that claimed Depp would return as Captain Jack Sparrow.
"That is true," he replied.
Depp went on to tell his own lawyer, Camille Vasquez, that he felt betrayed by Disney.
Depp was awarded $10.35 million in damages after a jury found that Heard had defamed him.
Hilary Duff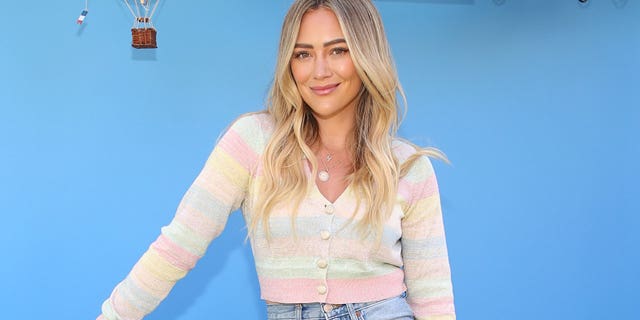 (Phillip Faraone/Getty Images for Epic)
While Hilary Duff didn't outright criticize Disney, she made it clear in 2020 that she had a disagreement with the major studio.
"Was incredibly excited to launch 'Lizzie' on D+ and my passion remains," Duff wrote in an Instagram post at the time. "However, I feel a huge responsibility to honor the fans' relationship with Lizzie who, like me, grew up seeing themselves in her. I'd be doing a disservice to everyone by limiting the realities of a 30-year-old's journey to live under the ceiling of a PG rating."
"It's important to me that just as her experiences as a preteen/teenager navigating life were authentic, her next chapters are equally as real and relatable," she added. "It would be a dream if Disney would let us move the show to Hulu, if they were interested, and I could bring this beloved character to life again."
However, the project never saw the light of day.
Miley Cyrus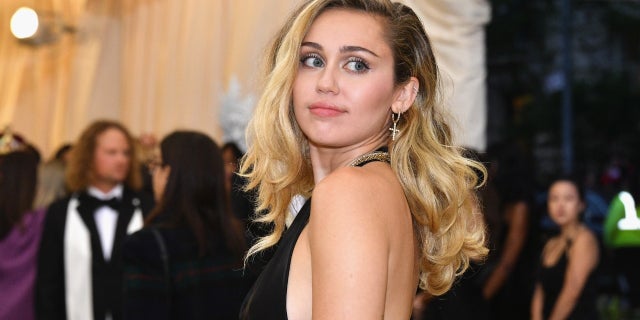 (Getty Images)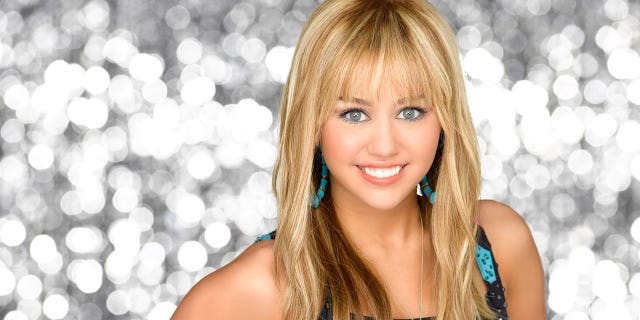 (Bob D'Amico/Disney Channel)
Miley Cyrus starred on Disney Channel from 2006 until 2011 in the hit show "Hannah Montana." In 2016, she revealed that she was the "least paid person" on the teen show and hinted that people might have been taking "advantage" of her.
"I just wanted to be on TV," Cyrus told Elle magazine. "I mean, at one point – they'll probably kill me for saying it – I was probably the least paid person on my ['Hannah Montana'] cast because I didn't know any better. I was just like, 'I can be on Disney. Yeah, I want to do it.' My name was Miley on my show, but I didn't own my name – we didn't think about that. Like, 'Yeah, you can use my name on your show, sure.'"
"My mom started understanding how many people take advantage of a child, so she hired smart people to protect me in that way," Cyrus continued. "I'm happy that when I was younger, people protected me and put me in a position where I can now control my music."
Selena Gomez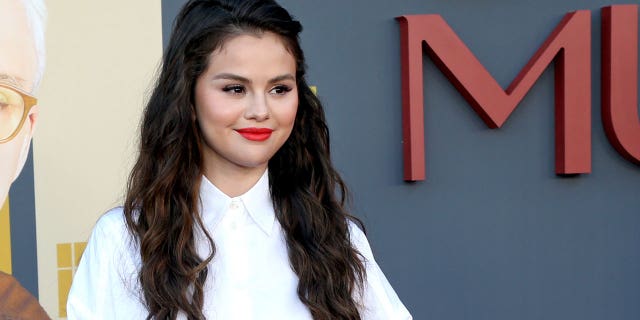 (Phillip Faraone/Getty Images)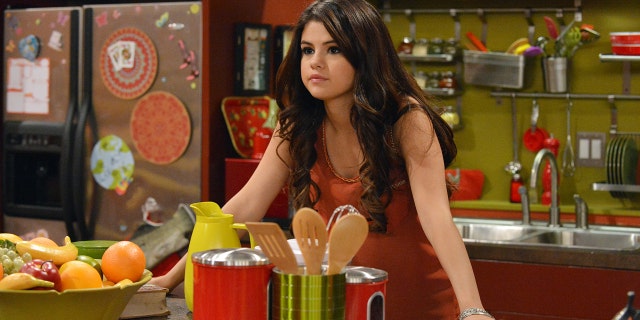 (Eric McCandless/Disney Channel via Getty Images)
Selena Gomez has also shared a similar sentiment when it comes to Disney.
"I signed my life away to Disney at a very young age, so I didn't know exactly what I was doing," Gomez said during the virtual Hulu panels of the Television Critics Association's summer press tour in 2021.
The star was promoting her new series, "Only Murders in the Building," in which she actually played a character her own age.
"The level of sophistication of the material is the first reason why I wanted to do this," Gomez continued at the time. "But when I was a kid, I didn't know what I was doing. I was just running around on set, and now I just feel like a sponge and I soak up all the wisdom that I can."
She added, "It's … really nice to be back on TV, and it's nice to be cast as my actual age, which never happens. So, I am very happy to be doing this. I was just a kid. I didn't know what I was thinking."
Oscar Isaac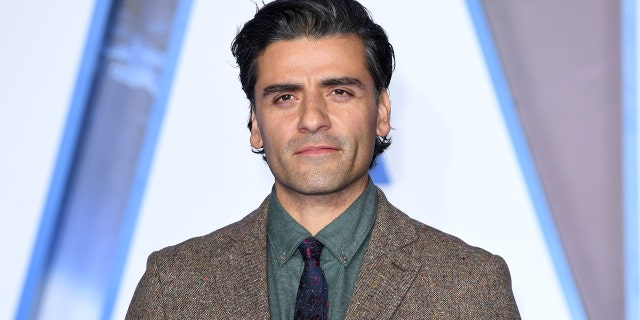 (Getty Images)
Oscar Isaac characterized the studio as "Disney overlords" while promoting "Star Wars: The Rise of Skywalker." The film was released in 2019.
The actor had seemingly pushed for a romantic relationship between his character, Poe Dameron, and John Boyega's Finn, but Disney shot down the idea.
"I think there could've been a very interesting, forward-thinking – not even forward-thinking, just, like, current-thinking – love story there, something that hadn't quite been explored yet, particularly the dynamic between these two men in war that could've fallen in love with each other," Isaac told IGN at the time.
"I would try to push it a bit in that direction, but the Disney overlords were not ready to do that."
Demi Lovato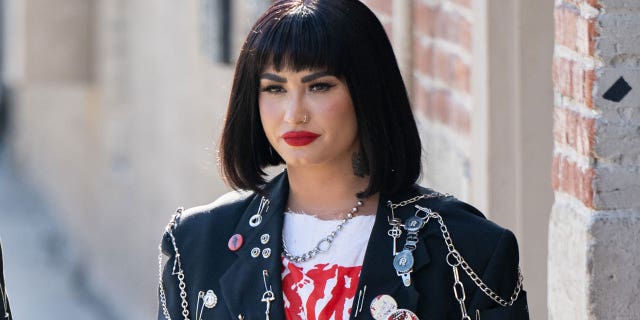 (RB/Bauer-Griffin/GC Images via Getty Images)
Demi Lovato has also spoken out about her issues with Disney and her childhood stardom.
"I'll always look at child stardom, at what I went through, as something traumatic for me," Lovato told Spin. "No child should ever be in the limelight. It's too much pressure. There's an absence of childhood that you never get to experience. It makes things confusing because you develop problems from that experience, whether it's addiction or trust issues or financial stress. It follows you into adulthood."
The "Camp Rock" star also has claimed that she was "overworked" during her time at Disney.
"I would have people over for meetings on my lunch breaks because that's how much I worked," she recalled during a 2020 interview with The Hollywood Reporter. "People would come in and I'd be covered in a blanket on the couch, and people would say, 'Why is it 80 degrees in here?' I would be like, 'Because I'm freezing.' They would be like, 'Oh, my God, what's wrong with you?'"
"I had an eating disorder, and I was underweight and freezing," she added.
Lovato had claimed she wasn't sleeping while filming "Sonny With a Chance" and that her schedule made her "angry."
"I was so miserable and angry, too, because I felt like I was being overworked," Lovato said.
Source: Foxnews
Why Johnny Depp's Great Nightmare On Elm Street Return Never happened
Johnny Depp got his launch in Wes Craven's classic slasher Agony On Elm Street, but unfortunately observers missed out on his New Agony return.
While Johnny Depp was willing to duplication his part for a Agony On Elm Street effect, unfortunately, observers missed out on this gem due to an doubtful issue.
As a director, Wes Craven was noway short of whim-whams. The horror legend made his mark in the kidney with Last House on the Left and The Hills Have Eyes, a brace of bleak, unstinting 70s exploitation pictures that hid sharp social commentary under a lot of tense set- pieces, horrible spear, and hopelessly dark plot twists.
Over the decades, Craven continued to review the horror kidney with ballot- spawning slasher masterpieces like Scream and Agony On Elm Street as well as further outré chow similar as The Serpent and the Rainbow and My Soul to Take. still, Craven's unerring whim-whams was shaken at one unanticipated point in his outstanding career.
Luckily, this did n't deprive observers of a horror classic. still, Craven's query did mean that horror suckers missed out on a potentially memorable scene that noway made it into the Agony On Elm Street series despite the director's ambitious plans.
Jenna Ortega's Biggest Regret? Wednesday Scene Fans Can't Stop Talking About
Despite the ultimate fan love she received for the viral Wednesday dance, the actress seems to think she could have done better.
Quickly becoming one of Netflix's biggest hits ever, Wednesday is marching through Twitter threads, TikTok videos, and Instagram reels and garnering views and likes months after the premiere. All of this thanks to the show's most popular scene — the Wednesday dance to The Cramps' Goo Goo Muck at the school disco at Nevermore.
However, speaking with Entertainment Tonightat the Golden Globes ceremony, the show's main star Jenna Ortega revealed that she isn't fully satisfied with the final result.
"There was so much I could have done and should have done. So, the fact that anyone has shown any appreciation or even tried it themselves is unfathomable to me," the actress said, commenting on the Wednesday dance's viral popularity.
Ortega choreographed the dance herself, somehow managing to combine improvisation and old goth moves. Besides, she also revealed that she had to film the scene while having coronavirus — something that the actress and the production were heavily criticized for.
Still, despite Ortega's apparent regrets, the dance scene is probably the first thing that comes to mind when you think of Netflix's Wednesday. This all started with a TikTok edit that popularized the dance, but with a high-pitched remix of Lady Gaga's Bloody Mary instead of the original soundtrack.
Now, Netflix has greenlit Wednesday for a second season — and even used Bloody Mary to promote the upcoming sequel, apparently nodding to the viral song choice. The premiere date for Wednesday season 2 is yet to be announced.
Jenna Ortega's love life: Is the 'Wednesday' star dating anyone?
After the enormous success of 'Wednesday', everybody wants to know everything about its star Jenna Ortega.The 20-year-old actress has increased her popularity, and with that, it usually comes curiosity about her personal life, especially if she is dating anyone.
In the series, Ortega's character is in the middle of a love-triangle between Tyler and Xavier, and fans also wish to see a relationship between Wednesday and Enid. However, while Ortega has grown up in the public eye, she has been very protective of her personal life.
As she is set to appear in a romantic comedy with her co-star Percy Hynes White, who recently has been accused by several women of abuse on Twitter (neither the actor or Netflix has addressed them so far), many wonder if they're romantically involved. Check out what we know.
Does Jenna Ortega have a boyfriend?
As far as we know, Ortega isn't dating anyone at the moment. However, fans have speculated that Ortega and Hyne White could be an item because she invited him as her date for the Golden Globes. However, anything is confirmed and they can just be friends.
On the other hand, per Netflix Life, J-14 magazine reported that Ortega left the Globes after-party with 'The Fabelmans' star Gabriel LaBelle. Certainly, that doesn't mean anything either but it's another rumor that is around.
Also, as we said before, Ortega has always been private about her love life. In the past, she has been linked with actor Asher Angel and singer Jacob Sartorius. But, per Capital FM, Ortega denied that she dated any of the guys she has been linked to online during a podcast appearance in 2019.
Per the source, when asked what the craziest thing she ever heard about herself was, she said: "Probably relationships. According to the internet, I dated like six guys, [but I] dated none of them."